Articles
This is Daphne
This is Daphne. And these are her things.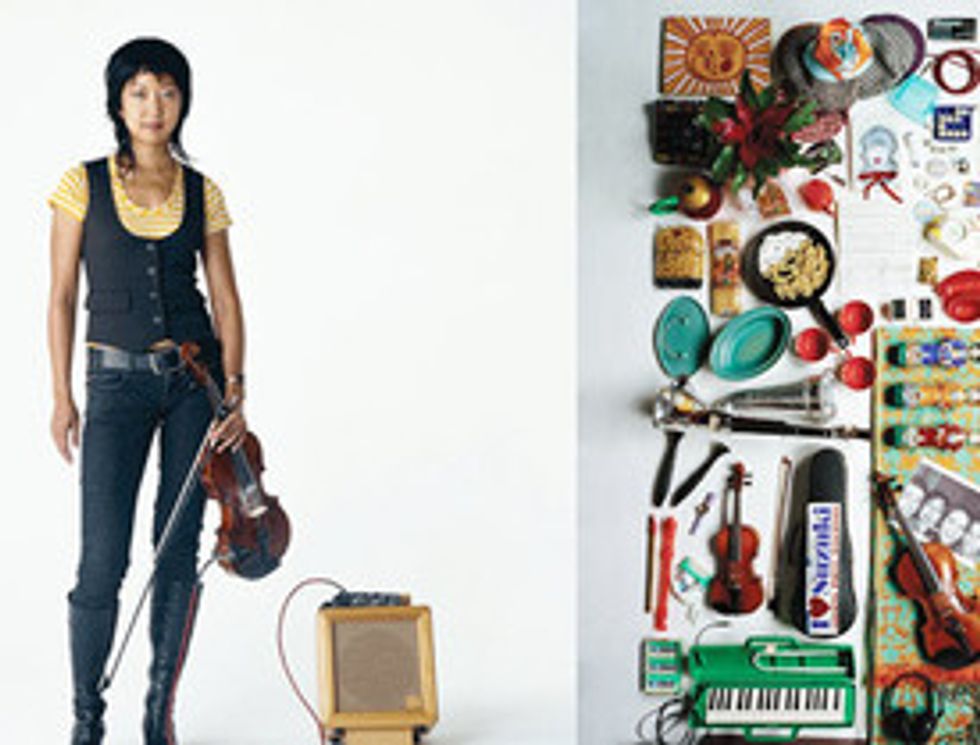 ---
Name:
Daphne Chen
Age:
31
Location:
Los Angeles, California
Hometown:
Bedford, Texas
Occupation:
Violinist, string arranger, studio musician, and member of The Section Quartet
Tied To Form
I can't remember not playing. When I was a kid my mom drove me four hours from Dallas to Houston every Saturday for a two-hour lesson. For orchestra performances I had the big pouffy dresses. I told a friend in high school, "I can't be in a band, I'm a violin player."
Breaking Strings
I went to USC to learn the rules; at CalArts, I learned how to break them. I joined The Section Quartet five years ago. I draw from my experience-the textures of classical, the weirdness of avant-garde music-and apply it to these more accessible songs. I've always wanted to arrange [David Bowie's] "Space Oddity."
And Those Are Her Things
1. Concert violin:2. Retired ashtray and adjacent gum replacement:3. French and electrified German violins:4. Corset:5. Sun painting:6. Photograph with Linda Martinez:7. Feather headpiece:8. Theremin:9. First violin: