Articles
This is Rekha
This is Rekha. And those are her things.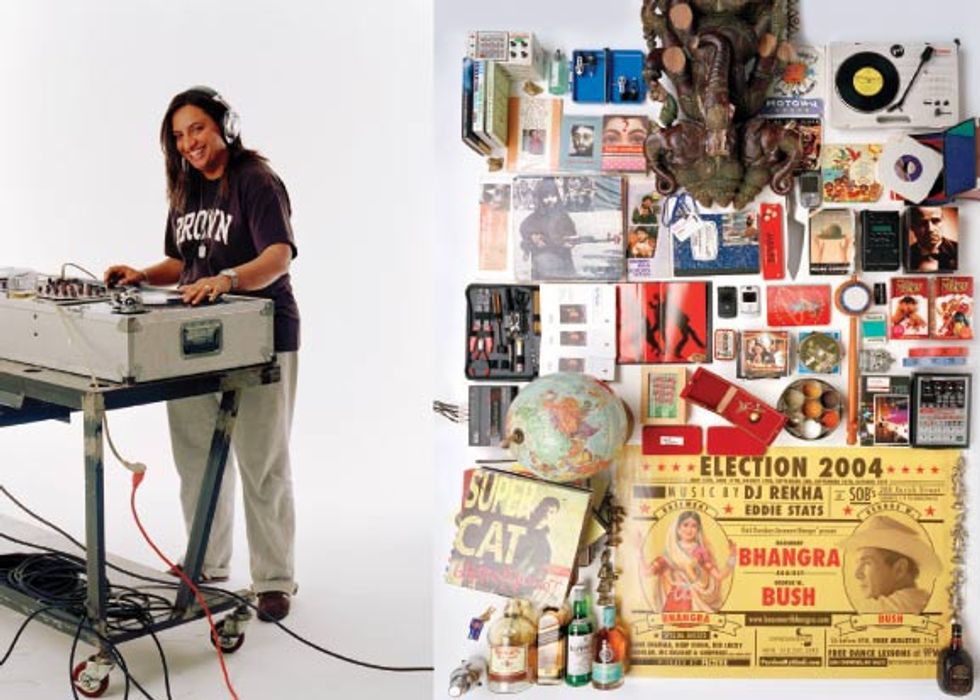 Name
Rekha Malhotra
Age
36
Location
Brooklyn, New York
Occupation
DJ and producer
1. Chirpy Chirpy Cheep Cheep and Co-Co record:
---
2.Wooden Ganesh:
3. Newport Cigarette playing cards:
4. Those Who Ride the Night Winds, by Nikki Giovanni:
5. Golden lime and chili:
6. New York University Artist in Residency launch-event brochure:
7. Basement Bhangra, her album.