Articles
This Week in GOOD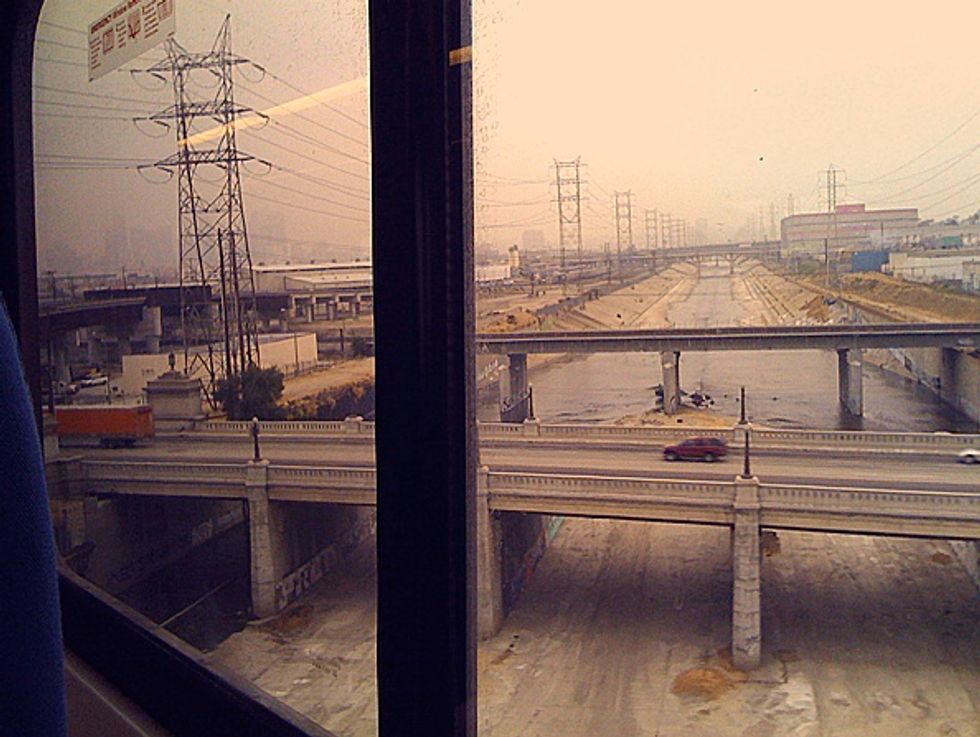 Greetings, friends.
This week, we caught up on some reading, witnessed the war from the front lines, talked movies with the most gangster filmmaker of them all, and learned why allergies are nuts.
---
We also exercised our creative power by discovering durable modes of transportation and each state's most renewable form of energy.
If you have not yet done so, check out GOOD's running series in partnership with Prius on better living. If you have, have a harmonious weekend!
Photo: An early morning shot of the Los Angeles River, from a southbound Amtrak train.