Articles
Twitter Impacts Democracy in Iran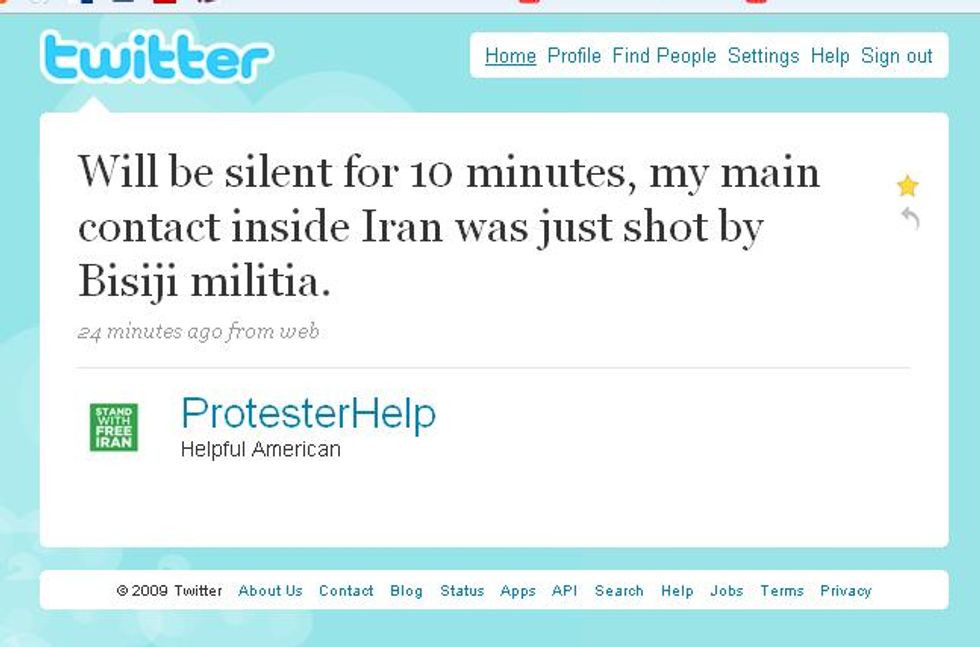 ---
Buried in some news reports of the recent Iran kerfuffle was this interesting tidbit: the U.S. Department of State told the folks at Twitter not to shut down the site for scheduled maintenance (a common occurrence, as any Twitter user can tell you). In their words, Twitter was "
an important form of communication
" in the hours and days immediately following the "election." When the State Department needs you to help spread democracy, that's a pretty cool sign you've arrived.