Articles
Two Festivals and an Artist Bailout: Have a GOOD LA Weekend
This week's L.A. picks feature two festivals that will keep rocking well into next week, plus a way to make a lasting impact on local artists.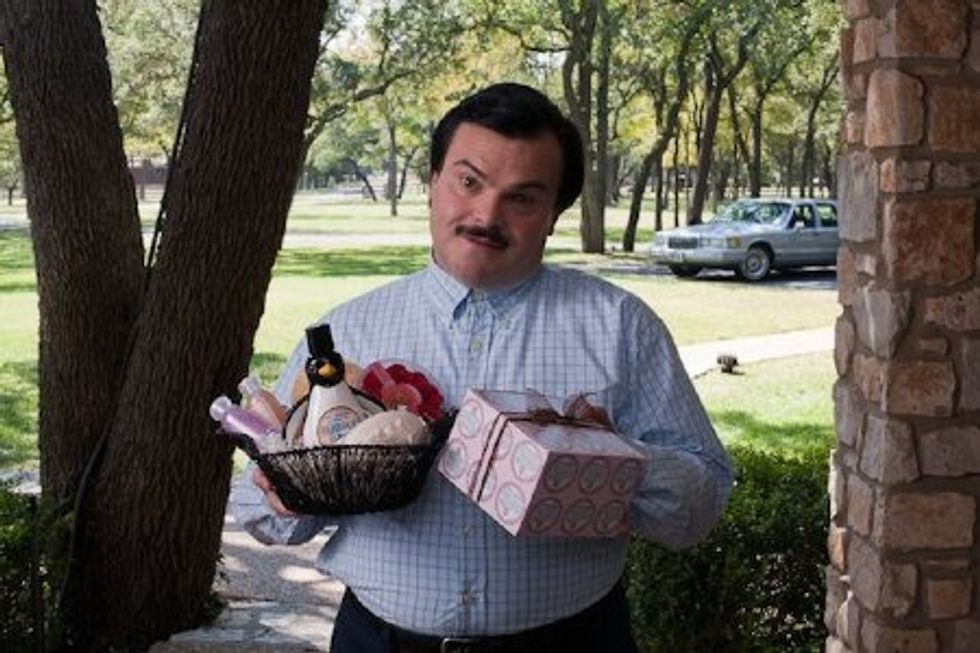 It's Thursday, Los Angeles! This week's picks stretch far beyond the weekend, with two festivals that will keep rocking well into next week, plus a way to make a lasting impact in L.A.'s creative community. Got something cooking that we should be covering? Email us at la[at]goodinc[dot]com
Catch a Flick at the L.A. Film Festival: The Los Angeles Film Festival kicks off today with 200 indie films, summer blockbusters, and classic movies screening in theaters around the city. Highlights include Skateistan: Four Wheels and a Board in Kabul, which we featured here on GOOD; the world premiere of Richard Linklater's newest film, Bernie, starring Jack Black (above); and a documentary on hip hop legends A Tribe Called Quest. Buy a festival pass and you'll get priority admission to screenings plus access to events like a conversation on fame between Black and Shirley MacLaine. Thursday, June 16 through Sunday, June 26
---
Get Dizzy with Los Angeles Design: Not to be outdone by the film geeks, a brand-new festival also launches today to celebrate L.A.'s thriving design community. The Los Angeles Design Festival hopes to cement L.A.'s status as a global design capital with exclusive peeks inside designer studios, tours of acclaimed midcentury architecture, and a walk through downtown's bridges and tunnels. A skate, surf and bike-themed installation at the A+D Museum will feature ongoing, interactive contributions by designers throughout the festival. Thursday, June 16 through Thursday, June 30
Bail Out a Local Artist Over Dinner: If you've got $10 and an appetite, that's enough to help an L.A. artist produce a brilliant new project. Artist Bailout will feature six artists presenting projects in need of funding while attendees enjoy a home-cooked meal at ATX. Afterwards, the audience votes for their favorites, and two lucky artists walk away with cash. Voila! Instant micro-grant! Bike, take transit, or carpool and you'll receive a special gift. Saturday, 5:00 p.m. to 8:00 p.m.
Live in Los Angeles? Sign up for GOOD LA we'll deposit exactly one good L.A. thing in your inbox each day. You can also follow GOOD LA on Facebook and Twitter.