Articles
Photographer responds to unsolicited nude pic by sending it to the man's mother.
"I think you need to have a chat with your son."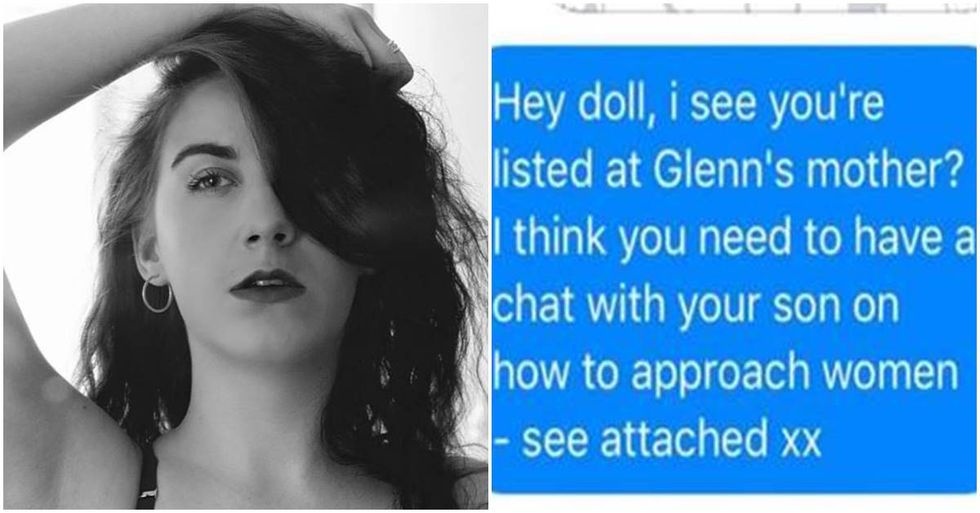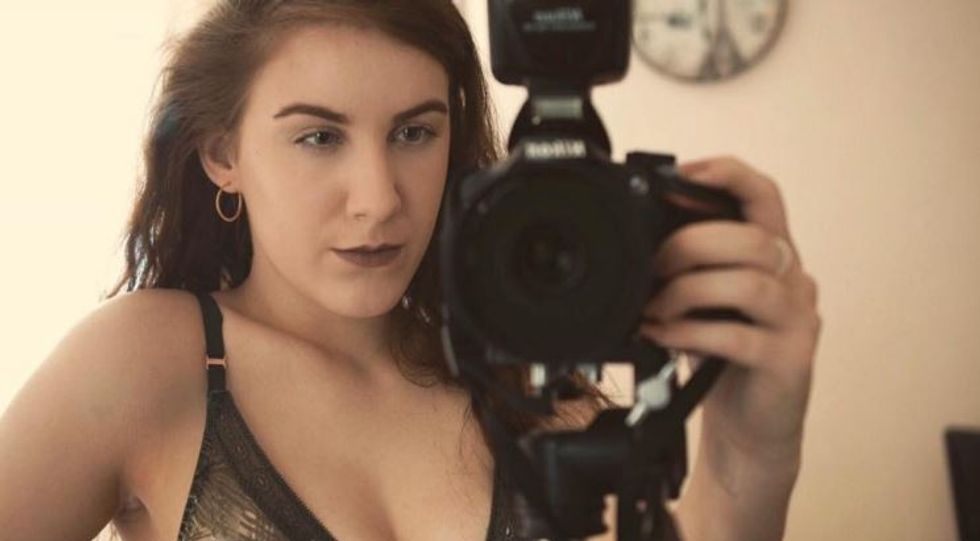 One of the most disturbing trends ushered in by the era of social media and smartphones is the unsolicited nude pic. A survey by Match.com found that among female millennials, 53% had received pictures of a man's member, and 49% of them hadn't requested it.
---
A photographer in Aberdeen, Scotland, was so fed up with the unsolicited pics that she fought back in the most diabolical way possible. Rebecca McGregor claims that since she started her boudoir and lingerie photography business three years ago, she's received about three pictures of men's genitals per day. Earlier this month, she took things to the next level when she found one of the men's mother and texted her the picture. "Hey doll, I see you're listed as Glenn's mother?" she wrote in the text. "I think you need to have a chat with your son on how to approach women – see attached xx."
McGregor hopes her act of vengeance will help curb Glenn's naughty behavior. "I hope she would understand why I did what I did and would explain that he shouldn't just send images like that," she told The Scottish Sun. This wasn't the first time she has shamed a man for an unsolicited pic. McGregor frequently shares the nudes she receives on her Facebook page. "People who are friends with me on Facebook will know that I repost these on my wall quite often to give out the message that this isn't okay," she said. "Some people seem to have taken the hint."
After news of McGregor's act of rough justice hit the news wire, she wrote a lengthy Facebook post on the problem of sexual harassment on social media. Here's an excerpt:
"It's great people are supposed to just accept this just because it's online:))))) and if you don't agree with being sexually harassed by strangers you've never spoken to you're a 'man hater' 'deserve it' or just have to 'block them' 'like everyone else' and let them know it's 'acceptable' to start on the next stranger :)))))) love this rape culture we all condone :))))))

Would it be different if you went swimming with your mum in bikinis and a creepy ald random manny started groping your mum right in front of you?

No one is 'ASKING FOR IT' I was told 'what do you expect' 'you shouldn't have Snapchat' 'you're on social media' by people, whether you're on social media or your accounts are PRIVATE or PUBLIC it does NOT 'give the right' to someone to expose themselves to you unwanted. Social media Is used by MANY BUSINESS' to advertise their business, be it Snapchat, Twitter, Facebook, tumblr, Instagram etc it does NOT mean because they have a social media account they want to have people expose themselves to them."