Articles
UPS Tests Lighter, More Efficient Plastic Delivery Trucks
With plastic instead of aluminum, these trucks are about 40 percent more fuel efficient. Impressive.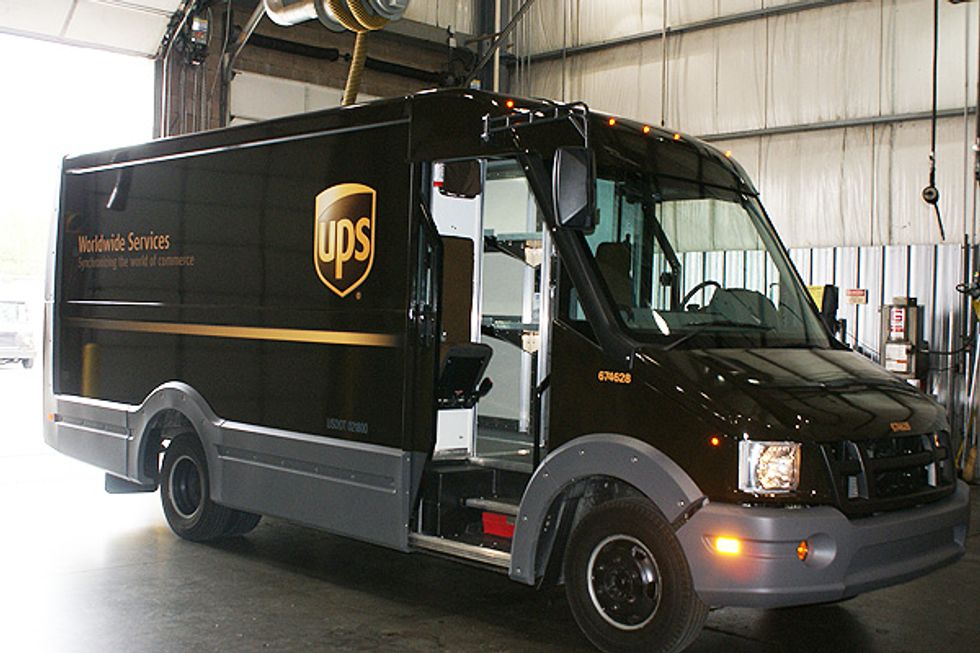 Plastic. We don't want it in our oceans or our landfills, but it might be exactly what we need in our delivery trucks.
---
UPS has more than 70,000 vehicles on the road, so gains in fuel efficiency can save the company a lot of money—and reduce carbon emissions for the rest of us. Their latest experiment is a prototype CV-23 truck, which has body panels made of ABS plastic instead of sheet aluminum. That means it's about 1,000 lbs lighter than a standard truck and can run on a smaller engine. The upshot? It's 40 percent more fuel efficient. The folks at Triple Pundit estimate it gets more than 14 miles per gallon, which might not sound like a lot, but could save around 84 million gallons of fuel annually.
UPS will be testing five of these plastic CV-23s, made by Utilimaster and Isuzu, through December 2011, on some of the company's most bruising, high-mile routes. They'll deal with rough rural roads in Lincoln, Nebraska; freezing temperatures in Albany, New York; and the heat of the Tucson, Arizona desert. If they survive, they'll be incorporated into UPS's permanent fleet.
And good news: ABS plastic can, in theory at least, be recovered and reused when the trucks have been retired.
Here's a short video of UPS's VP of Fleet Engineering taking one of the trucks on an early test drive.
[youtube]http://www.youtube.com/watch?v=QYqiX6kyqJ4