Articles
Urban Art Scavenger Hunts in Chicago
Known for staging routine "art scavenger hunts," Patrick Skoff has practically made a career out of giving away this work.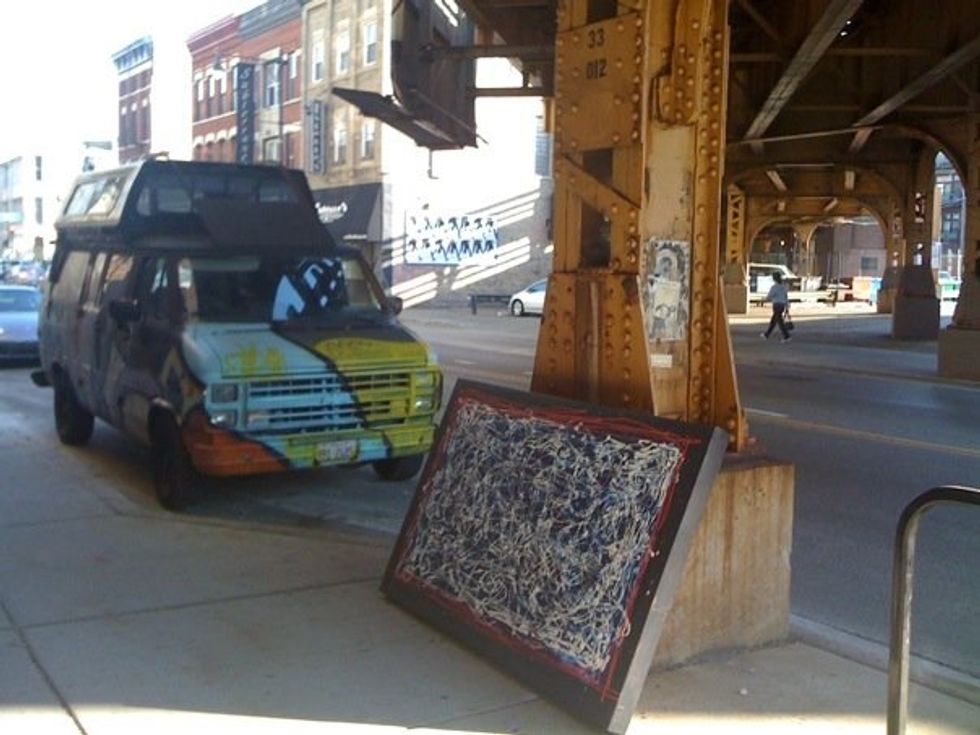 Tis indeed the quintessential gift-giving season, but how many gifts do you give in a year? Chicago-based artist
Patrick Skoff
probably has you beat. Known for staging regular "
art scavenger hunts
," Skoff has practically made a career out of giving his work away. Of course, he's got to sell some paintings to pay the bills, but he'd just as soon leave his latest work on a random street corner in Chicago for someone to find and take home. We recently spoke with Skoff about the origins of his generous spirit, what he gets out of giving, and his plans to take his art scavenger hunts on the road.
GOOD: Why do you give your art away and what do you get out of it?
---
PS: The idea started off as just a fun way to give away my art so people could enjoy it. I've always enjoyed the feeling of giving and this seems to be a great way of continuing that enjoyment.
GOOD: How does an art scavenger hunt work?
PS: After choosing a few paintings to be hidden, we notify our friends through twitter and Facebook that there will be a hunt. Then we drive around till we find a spot, drop off the painting, and take a picture to post on Facebook and twitter with a location or clue. Usually the paintings are found within minutes, Sometimes people show up so quick we aren't out of the area yet and get spotted.
GOOD: What's your medium of choice?
PS: Acrylic on canvas.
GOOD: On average, how long does it take for you to make a piece of art?
PS: Some art is made in only a few minutes, the more involved work could take 20-30 hours over a few days.
GOOD: How many pieces of art have you given away?
PS: I don't have an exact number but it is probably about 150 paintings
GOOD: Do you care if someone finds your art and then tries to sell it for profit?
PS: No, if someone finds one [of my paintings] they are completely free to do whatever they want with it.
GOOD: What's your long-term goal?
PS: To spend as much time as we can traveling the country, giving away art and getting people who may never set foot in an [art] gallery involved in the art world. We would also love to make stops at schools and colleges to inspire art students. The world needs help with a lot of things and we're trying to help keep the arts alive.