Articles
Four Gil Scott-Heron Songs to Remember the Man
His music fueled more than a few protests and counter-culture campaigns, and his best song is an argument against government spending. Watch it.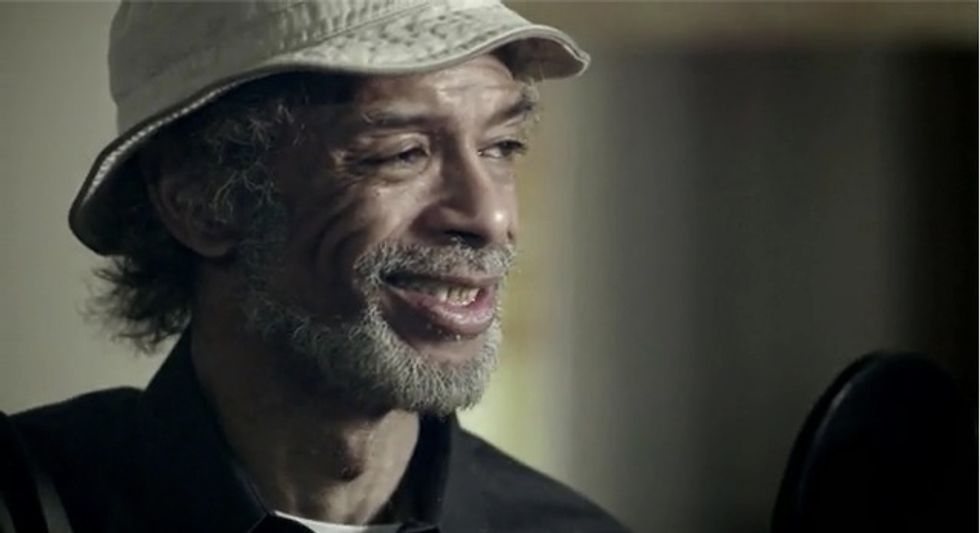 Legendary spoken-word poet, musician, and author Gil Scott-Heron passed away yesterday.
The obituaries popping up all over will tell you about the scope of his influence on hip-hop or call him the "godfather of rap"—a term Scott-Heron rejected. Or explain how he was a "voice of black culture" who considered his musical genre "black American music." Or you may read all about his struggles with addiction.
---
Here at GOOD, we offer you a tiny sampling of his music. If you don't know him, click play and see what the fuss is about. If you're a fan, take some time to remember the man.
Let's start off with the playful but biting Whitey on the Moon. Isn't this a far better argument for how to prioritize government spending—or against NASA—than anything ever laid down by fiscal conservatives on the House floor? I found it a little too relevant during the run up to the second Iraq war.
[youtube]http://www.youtube.com/watch?v=e5smPcN8AoE
His seminal work is The Revolution Will Not Be Televised:
[youtube]http://www.youtube.com/watch?v=rGaRtqrlGy8
Home Is Where the Hatred Is, from 1971, show's Scott-Heron's talent for honest and revealing details. In the first person, it describes a junkie's lonely struggle with addiction and the dangers of home:
[youtube]http://www.youtube.com/watch?v=cOUMvjw9RlA
And finally, this is the title track from his last album I'm New Here, released last year. He was back to making music in recent years after a hiatus in the 1990s as he was dealing with substance addictions and serving time for it.
[youtube]http://www.youtube.com/watch?v=OET8SVAGELA
Scott-Heron was only 62.