Articles
Intel Winners Show What it Takes for Schools to Excel in Math and Science
The winners of Intel's Schools of Distinction competition have some common traits other schools would be smart to adopt.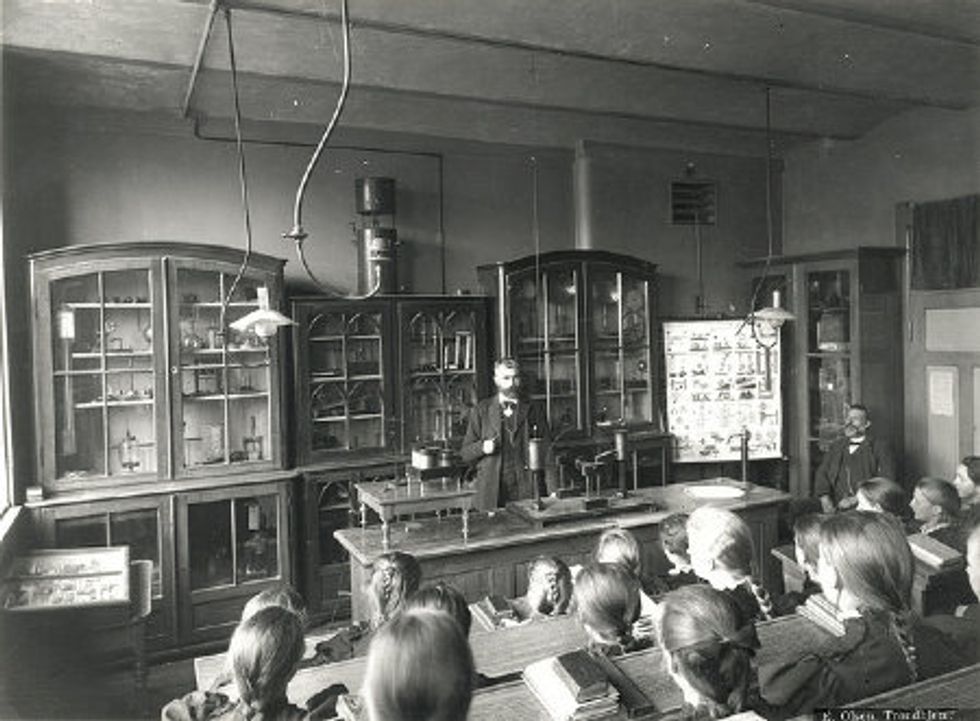 There is plenty of bad news about how American schools are in crisis and students aren't keeping up with their peers around the globe. But despite the grim data on
falling SAT scores
and students saying our education system needs to
better prepare them
for college or the workforce, there are schools that are trailblazing creative, effective approaches to math and science education. Eighteen such models of K-12 innovation and excellence are among the recently announced winners of
Intel's Schools of Distinction
awards competition.
The schools, which were chosen from a group of 156 applications from 38 states, are a diverse cross-section of public, charter, vocational and independent campuses of different sizes—the smallest school has 58 students and the largest has 4,300. According to Carlos Contreras, Intel's United States education director, each campus is a unique model that fits "with local culture, resources, teachers, community, parent, and student populations," but there are some common traits: a shared vision of success, high expectations for students, teacher development, constant learning, and a personalized educational experience.
---
John Plevack, principal at Millikan Middle School, a racially and economically diverse magnet campus in Los Angeles that was chosen as a School of Distinction, says working toward a shared vision has helped put his school on the right track. Part of that, says Plevack, is resisting the pressure to automatically place every 8th-grader in algebra. Some students simply aren't ready for it, he says, because they don't have the foundation. But because of state testing and accountability pressure, schools "get dinged" if they don't automatically stick kids in algebra. The result? So many kids fall behind that "the teacher gets hung up on chapter five." If teachers aren't teaching the whole algebra course, "you're providing a disservice" to the kids, he says.
So at Millikan, students take math placement tests. Some are put in pre-algebra classes, while others advance to geometry. Those students placed in algebra learn the entire course by the beginning of May. This approach is working for the school. In 2011, 71 percent of the 2,042 students scored proficient on the state's math exam, well above the state average of 50 percent.
The success of another finalist school, the California Academy of Math and Science, in the Los Angeles suburb of Carson, also depends on strong collaboration and extremely high expectations. The high school is located on the campus of Cal State Dominguez Hills. According to CAMS principal Janice Filer, all students are required to complete four years of science, math (including AP calculus), and English—far beyond the state graduation requirements. Along the way, thanks to the school's partnership, students can also rack up 45 college credits.
The winner of the competition's Star Innovator Award, Valley Christian Junior High in San Jose, California, successfully used technology to create personalized learning experiences. The school has adopted the "flipped classroom" model popularized by the Khan Academy, in which students watch prerecorded webcasts of lessons as homework and practice what they've learned while in class. As a result, the school has seen an increase in student engagement, retention, and high-quality student-teacher interactions.
But Plevack emphasizes that teacher quality still matters most. "The most important thing," he says, "is the hard work of our teachers and the commitment they have to the program."
Photo via (cc) Flickr user Trondheim Byarkiv