Articles
In Rwanda, where 800,000 children are orphaned as a result of the genocide or the AIDS epidemic, what it takes to ensure that no child is left behind.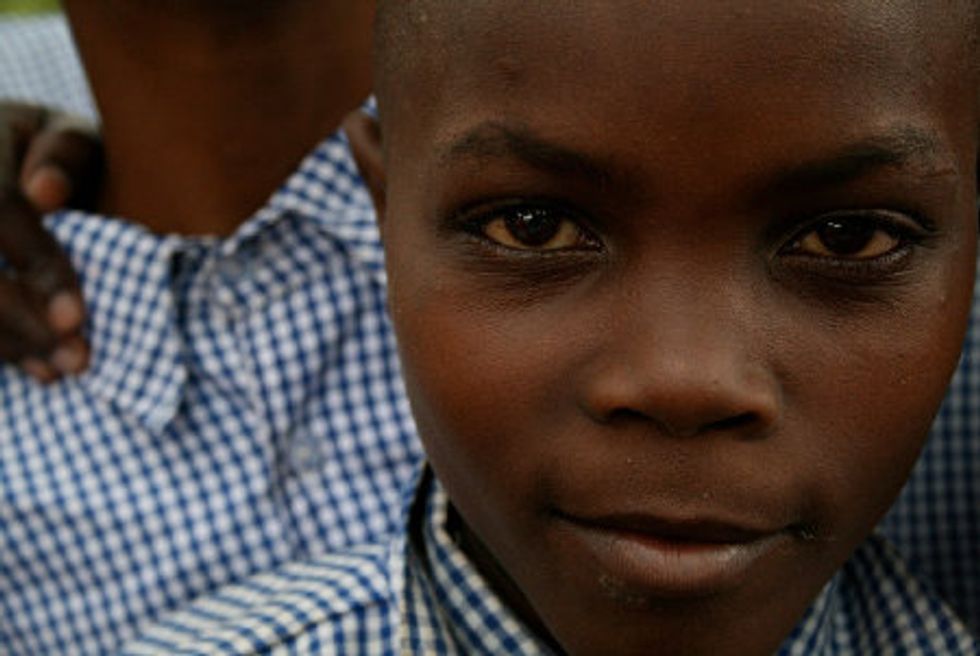 \n
In Rwanda, where 800,000 children are orphaned as a result of the genocide or the HIV/AIDS epidemic, what it takes to ensure that no child is left behind.
Here in the U.S., the goal of leaving no child behind is an ambitious one—even with resources and infrastructure largely available to make it a reality. But what happens when circumstances mean a huge proportion of a country's youth have been literally "left behind," orphaned and left to support their younger siblings? How can that ambitious idea ever become a reality?
---
This is just the situation facing Rwanda, where, despite an impressive recovery from a terrible genocide in 1994, there remain more than 800,000 children orphaned as a result of the violence and HIV/AIDS epidemic. In many cases, these children have been forced to leave school so they can take on the role as caregivers to their younger siblings. And in this way, the very thing that provides hope for a better tomorrow—education—becomes almost entirely impractical when day-to-day survival is most urgent.
At CHF International, we understand the vital role of education in the lives of these child-headed households. We know that it is more important than ever that education be accessible to the children of Rwanda so that the vast societal consequences of a lost generation can be reduced. As a non-profit humanitarian assistance organization, with programs in over 25 countries around the world, we at CHF International are working in partnership with the Rwandan people to educate and sustain this vulnerable population through an integrated and holistic approach to education.
Earlier this year, CHF International launched a five-year program in Rwanda to benefit over 70,000 of the country's most vulnerable families and child-headed households. Funded by The President's Emergency Plan for AIDS Relief (PEPFAR) through USAID, we began the Higa Ubeho program, which, in Kinyarwanda, means "be determined and live." Through Higa Ubeho and in partnership with many local Rwandan organizations, we are increasing access to education for youth affected by HIV/AIDS and the lingering effects of the genocide.
In one recent example, CHF provided housing and education to orphaned twin sisters in Rwanda who lost both of their parents to HIV/AIDS within months of each other. CHF first sponsored their attendance at a local boarding school, where they could continue their secondary education while also receiving housing and food. When the school decided to discontinue the boarding system, the girls considered dropping out of school to support themselves until CHF facilitated their transfer to College Nkunduburezi, allowing them to continue their education.
While it's but one small success, it's an important example of how the idea of leaving no child behind can become a reality even in the most challenging of circumstances. With a problem of this magnitude, it's easy to ask: Where does one person start to make a difference? For CHF, the ability to make a lasting impact rests not simply with outside interventions such as building schools or paying fees but within the community itself. By establishing parent teacher associations, and engaging local leaders to support education, CHF has been able to increase the quality of education through improved oversight and access to local resources, improve household response to health and financial obstacles through economic, nutritional and educational support, and finally, strengthen local government and civil society capacity to provide quality health and social services to those in need.
In doing so, Higa Ubeho presents a coordinated, community-based approach that is making a difference. Strengthened communities become empowered to solve pressing challenges so that, even when the program ends, they will have systems in place to ensure that children, like the twins, don't fall through gaps.
Higa Ubeho isn't the only program CHF has rolled out in Rwanda. We've had boots on the ground in Rwanda since 2005, and just recently finished up a similar program that, among its achievements, provided nearly 40,000 orphans and vulnerable children with health and nutrition education, clinical services, and the supplies necessary for them to continue their education, as well as providing over 1,000 child-headed households with vocational training for those unable to return to traditional educational institutions.
Now, through a range of community-based care and support services being offered through Higa Ubeho, Rwandan children and their families gain access to counseling, peer support for persons living with HIV/AIDS, agricultural assistance, and improved services through strengthened civil society and local government institutions.
Rather than act as an outsider coming in to save the day, CHF aims to integrate itself as part of the community, working with parents, teachers, and community leaders to build the resilience of vulnerable communities over time. Educating a nation can't just focus on school-age children or working-age youth—it must touch the whole community on a personal level. In doing so, we are working to transform ideas into reality.
Photo (cc) via Flickr user genvessel.

Christopher Brown oversees economic development for CHF International.