Articles
What Startups Can Learn From a Bootstrapping Government Agency
A start-up used next-gen management to hire 500 people and execute its national mission in just a year—would you believe it's a government agency?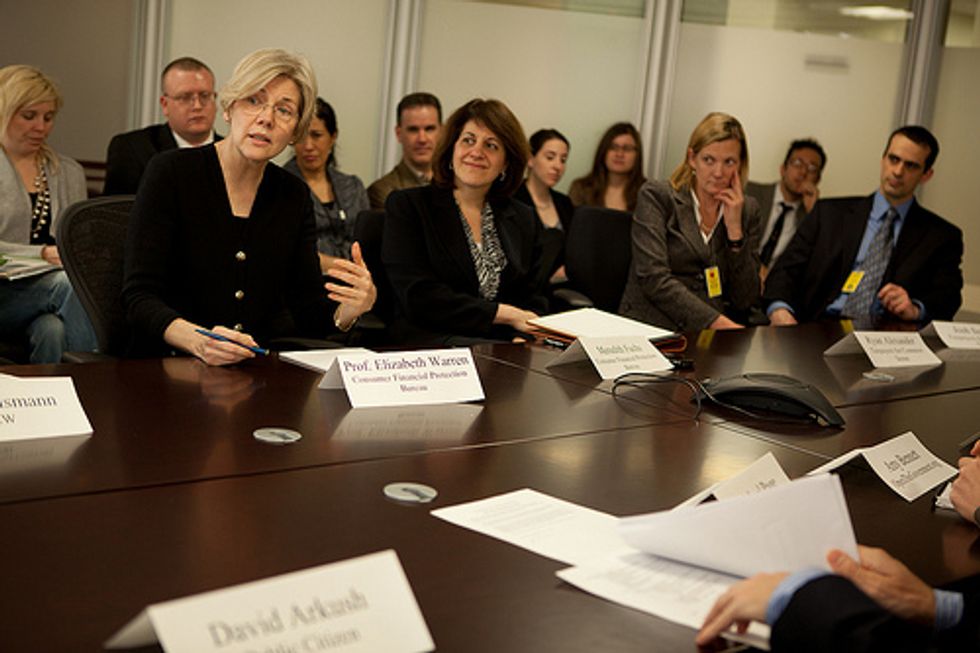 Elizabeth Warren and the CFPB staff meet with stakeholders.
The refrain that government should run more like business is common, but what about running businesses more like the government? It may sound like a silly concept in an age of extreme distrust in the public sector, but one role model is the Consumer Financial Protection Bureau, created by last year's financial reform law to regulate everything from credit cards to home loans.
---
While the financial sector has criticized the CFPB as anti-business, its leaders could offer them an example in management. In one year alone, the agency brought on 500 employees, both new hires and recruits from other federal offices, and is taking responsibility for a broad range of laws across the country.
Elizabeth Warren, the Harvard Law professor and consumer advocate tapped to bootstrap the agency, has departed (potentially to run for Senate in Massachusetts), but one of her top deputies, Raj Date, spoke to GOOD about what the private sector can learn from this public sector start-up. A former investment banker and financial sector consultant, he's managing the agency day-to-day while former Ohio Attorney General Richard Cordray awaits Senate confirmation as its director.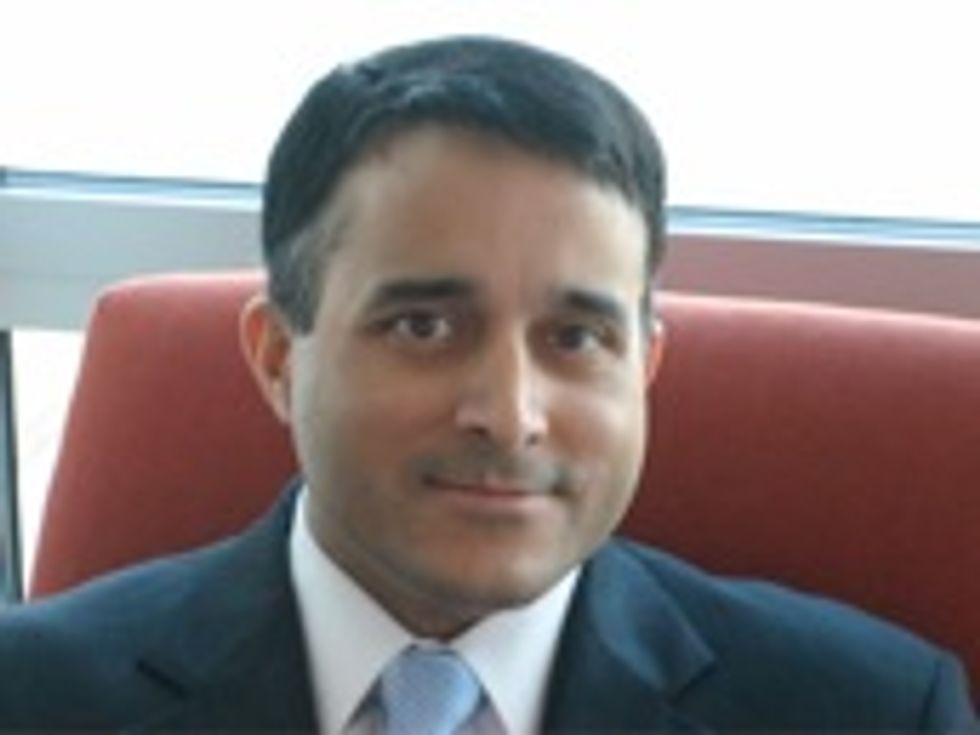 \n
GOOD:
Can you compare the CFPB's first year to the business world?
RAJ DATE: "What we're doing is in roughly equal measures a startup and a post-merger integration. And, we are doing both of those things at the same time we are trying to undertake a pretty strategic overhaul over how this basic enterprise, protecting consumer financial services, is done."
GOOD:How did that dynamic influence efforts to design the agency?
DATE: "If you're in a startup environment, you know you're going to have to be many, many times larger 12 months later. When you build your initial infrastructure, it has to be effective in the moment and eminently scalable over time."
GOOD:What can business leaders take away from what you're doing?
DATE: "In my opinion, in professional services environments, law firms and investment banks, it is too often the case that management is seen as this administrative thing that is kind of trivial, too mundane for the policy folks to get involved with. But that is a recipe for failure. You can have all the great ideas and talent in the world, but if you're not able to manage precious and scarce resources, nothing gets done."
GOOD: With that in mind, what's one example of that approach?
DATE: "In order to make good and prudent decisions about what tools to use in what context, it's easiest if there's one person who has a substantive overview over all those tools. [For example], there should be a substantive policy integration between the research function and the rule-making function, and you want both of those to be really grounded in the pragmatism of the markets. There are lots of ways to do that, but the structural way to do that is have somebody in charge of all three of them. In designing the leadership structure, you're going to need a number of direct reports that is sufficiently numerous to cover those tools, but sufficiently few where a single mind is able to comprehend them all. I have yet to meet the executive who can effectively integrate 15 different people's input."
GOOD: How do you attract executives and other employees who meet your standards?
DATE: "We were helped by being very clear about what our mission is. When you communicate it in the right way and you reach out to get people energized about the idea of joining, then you end up with a great team in place. When that virtuous cycle starts replicating itself, you get astonishing talent throughout the organization."
GOOD: What's one unique thing about the CFPB's management approach?
DATE: "What we do here is the zero budget baseline approach. In most organizations, both mature and immature, you come up with this year's budget by looking at last year's budget. With our approach, we don't care what you spent last year. We look at it from the ground up to make sure that we're really grounded in the up-to-the-minute priorities and concerns. It's a pain in the neck, most people don't do it. But it's not my money, it's public money. We want to be judicious about it, and we want to maximize the impact on every dollar we spend. I find that with organizations, like people, it's hard to undo bad habits. Organizations get into bad habits so fast, you have to, on the front end, make sure you don't get into them in the first place."
GOOD: It's been something of a scramble to prepare this agency for launch in just one year. Did anything make it easier rather than harder?
DATE: "There are a lot of things that are hard about starting something new, but there are some great advantages, and one of the great advantages is that we have no legacy systems. We're state-of-the-art from day one. We are principally basing all of our back-end data architecture in the cloud. It's not like we have a server farm in the basement of the building here. It's a 21st-century approach, as opposed to trying to knit together a bunch of legacy systems."
Photos courtesy Consumer Financial Protection Bureau; Raj Date