Articles
Would you live in a dumpster? Probably not, but this guy in Berkeley is making it look pretty sweet.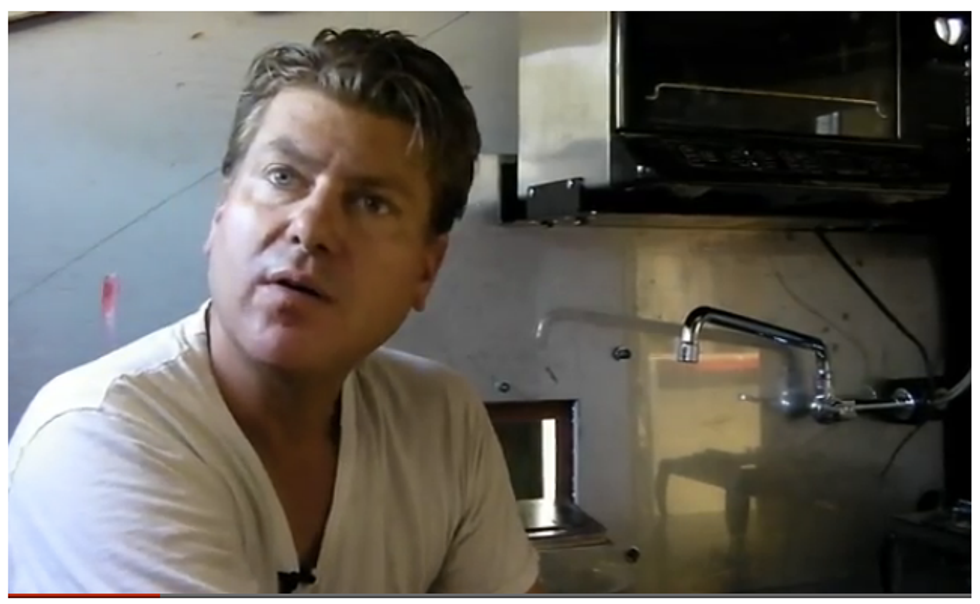 Trash can-dweller Oscar the Grouch is no longer alone in his choice of digs. A Berkeley, California man has erected a one-person house in a dumpster, of all places. While the art of dumpster swimming pools and dumpster diving are already ways of life for the thrifty or adventuresome, Gregory Kloehn is elevating the dumpster-centric movement to new levels with his dumpster house, complete with amenities that rival some luxury condos.
---
Interviewed in a YouTube short by video blogger Kim Aronson, Kloehn describes his experiment as an attempt to "to break down what a home can be. What is it? ... Is it toilets, and a kitchen and a roof? Is it location? Or is it a house that expresses yourself?"
For Kloehn, self-expression includes decorating with items you'd only expect to find in a dumpster outside a Real Housewives cast member's home on moving day: granite counter-tops, stainless-steel kitchen appliances, hardwood floors, and a gas-grill. On a more basic level, there's a toilet, a six-gallon water storage tank, and a couple of power strips. At night, Kloehn can roll down the dumpster's lid, so that nobody knows he's living there.
Kloehn says his goal was to "make [the home] nice enough that perhaps someone would like to live in it." For now, it's probably safe to say, "only in Berkeley..."
[youtube]http://www.youtube.com/watch?v=TvSZL4eppTQ