Articles
Who Will Win Roller Derby's Greatest Crown?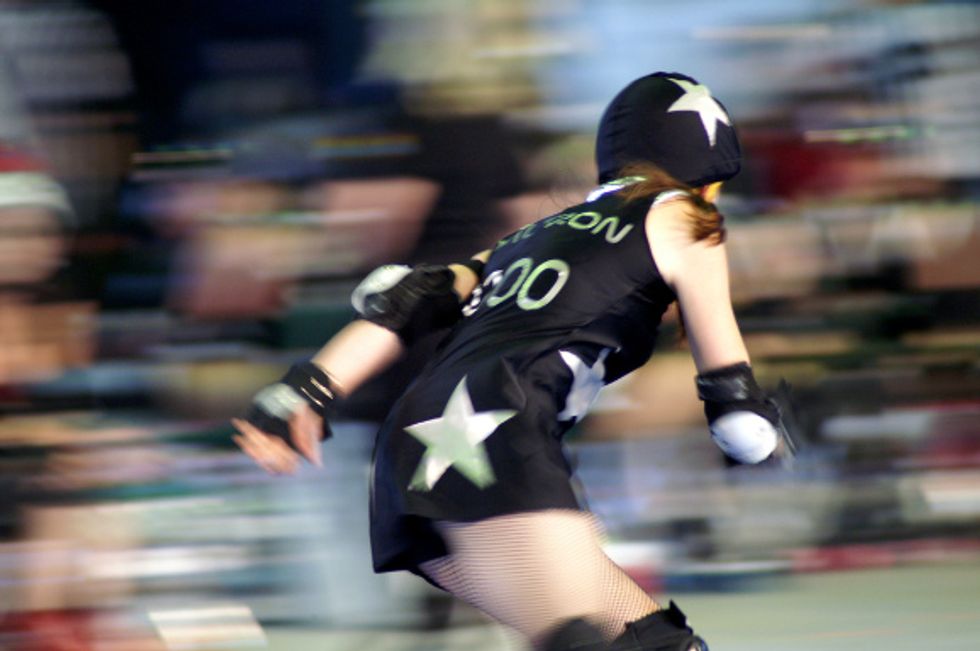 My tenure as Into the Good Wide Open correspondent is coming to an end. The rules of the Weird Sports Writers Guild require that I file at least one story about roller derby. Fortunately, the roller derby world is just about to cruise into the most exciting part of its season: win or go home time.
---
First off, a little primer. The Women's Flat Track Derby Association is the player-owned and player-controlled federation of city leagues in the revived—and completely awesome—sport of roller derby. I documented WFTDA's first true national championship tournament back in 2007. Since then, the WFTDA championship process has become better organized and more elaborate. Just this week, the Association announced the 40 teams that will vie for a shot at the most amazingly named national championship trophy in all of American sports, The Hydra.
First, in mid-September, qualified teams will battle for regional supremacy in the first four of the WFTDA's so-called Big Five tournaments. In the Midwestern Thunda of the Tundra Chicago's highly experienced Windy City Rollers stand out from a pack that includes Detroit's squad and the host team, Milwaukee's Brew City Bruisers. Out west, last year's upset champions, Olympia's OlyRollers, are up against my homegirls from Portland, Seattle's super-skilled Rat City Rollergirls and Tucson's Saddletramps, one of derby's traditional powerhouses.
In Lincoln, Nebraska, the Amber Waves of Pain tournament features some of derby's most fearsome teams in the form of 2007 champions Kansas City Roller Warriors (come cold weather, I rock my red-and-black Roller Warriors scarf with pride) and the Texas Roller Girls. The Texans are essentially derby's equivalent of the Green Bay Packers or New York Yankees, but haven't won national honors since 2006. The eastern region is a veritable hornet's nest of ancient inter-city sporting rivalries, with New York, Boston, Philly, Pittsburgh and DC all representing. The bilingual attack of Montreal Roller Derby adds some international intrigue.
This regional series leads to November's Uproar on the Lakeshore, the national title tournament hosted by Chicago. The roller derby renaissance gets a lot of attention, but often for fairly superficial reasons. This is a hotly competitive, brutal, and sometimes brilliant sport, and possibly the most triumphant story of the American sports underground. And this is its championship season.
Image: Valtron 3000 by Minette Layne