Articles
Whole Foods Has Skinnier Shoppers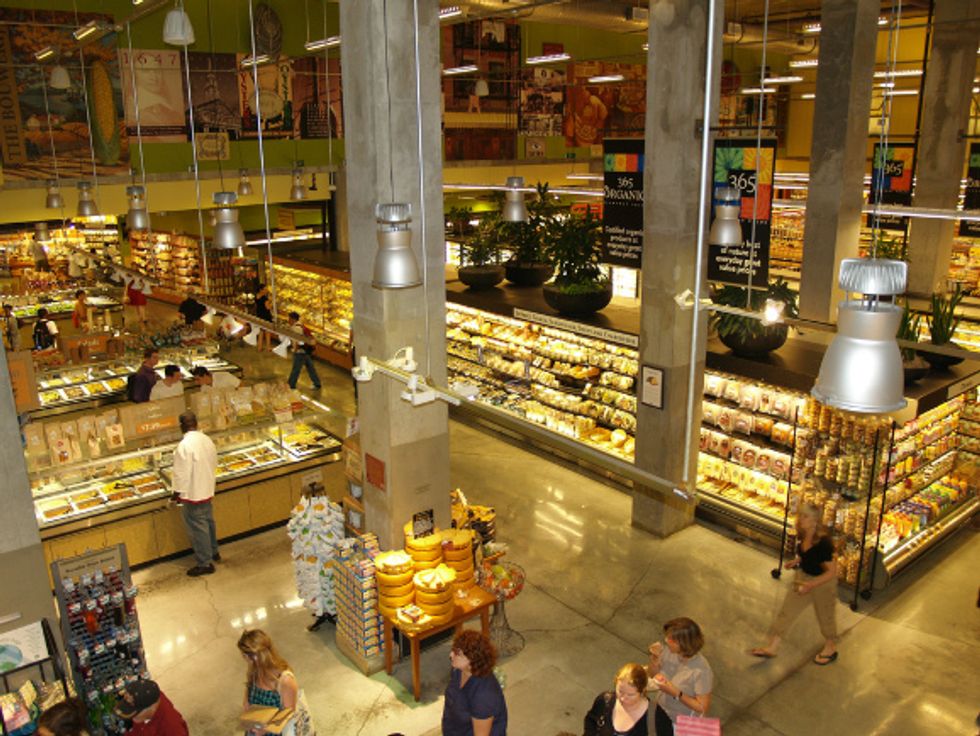 This study
, by researchers at the University of Washington, found that (in Seattle at least) Whole Foods shoppers are much less likely to be obese than their downmarket counterparts.
In the Seattle area, a region with an average obesity rate of about 20 percent, only about 4 percent of shoppers who filled their carts at Whole Foods Market stores were obese, compared with nearly 40 percent of shoppers at lower-priced Albertsons stores.

---

That's likely because people willing to pay $6 for a pound of radicchio are more able to afford healthy diets than people stocking up on $1.88 packs of pizza rolls to feed their kids, the study's lead author suggested.

\n
I bet you'd see the same trend in clothing stores: Customers at the more upmarket places would have higher lower rates of obesity. That's because there are a lot of factors that make it easier for wealthy people to be healthy and vice versa: education and culture, available restaurant options, money and time for gym or sports league memberships. Which of these are the most important is an open question.
Via Jamelle Bouie
Image: Whole Foods Market in the East Village of New York, a Creative Commons Attribution (2.0) image from shankbone's photostream