Articles
Could This Amazon App Change the College Textbook Game?
A new Amazon app makes comparison shopping for college textbooks as easy as scanning a barcode.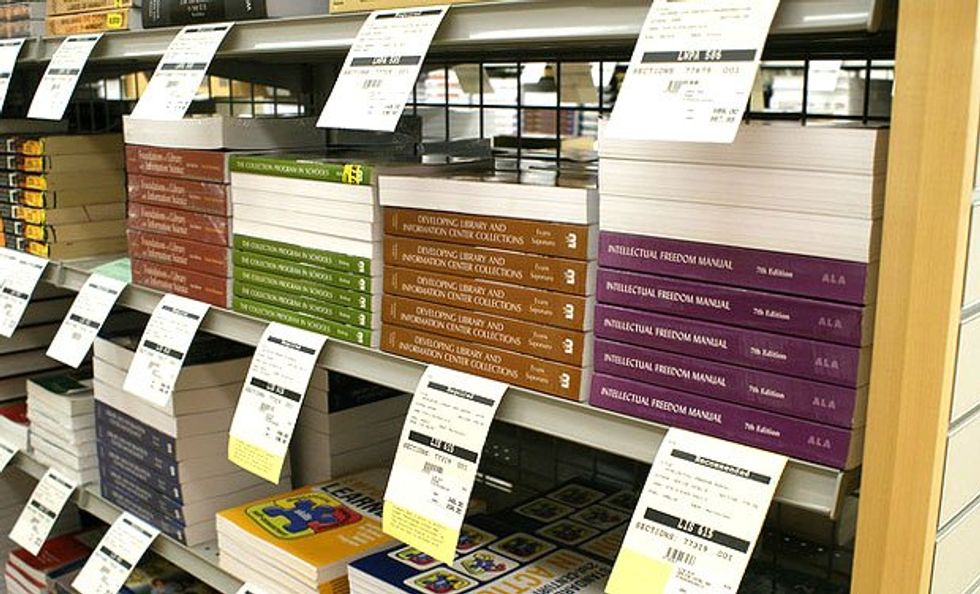 Now that it's time to head back to campus, cash-strapped college students will be trekking to bookstores to buy all the pricey textbooks they need for class. Historically, students have been at the mercy of campus bookstores' set prices, but thanks to
Amazon Student
, a new app for iPads and iPhones, that could all change.
To compare Amazon's price on that biology textbook listed for $100, a student can use the app to scan the barcode. If Amazon's price is better, she can simply click the "order" button and the book will be on its way. The company is even offering free two-day shipping for six months to students that decide to use the app.
---
When the student is done with the book at the end of the semester, she can sell it back to Amazon. The app also allows students to sell other used belongings to the site in exchange for Amazon gift cards. That means if a student has old DVDs, video games, or gadgets, all she has to do is scan the item with the app and the trade-in value will appear. To sweeten the deal, Amazon even covers the cost of shipping the trade-in item.
The only catch is that students won't get cash for books or other items they trade in, just gift cards to the site. While that sounds somewhat limiting, students can turn around and use the cards to buy the next semester's books—or whatever else they want that's available on Amazon (i.e. practically anything).
Of course, not every student has an iPad or iPhone, so how use the app gets this fall remains to be seen. But smartphones are quickly becoming ubiquitous among college students, so chances are Amazon will develop similar apps for Android and BlackBerry. This could be problematic for campus bookstores, especially if Amazon is able to consistently offer better buyback margins to users. Why settle for $50 from the campus bookstore on a trade-in when you could get a $55 gift card from Amazon and buy another cheaper textbook with it?
What this will means long-term for campus bookstores remains to be seen, but if textbook prices come down so brick-and-mortar stores can compete with Amazon, it could be a real win for students.
photo (cc) via couponsherpa.com