Articles
Win An MRI Scanner!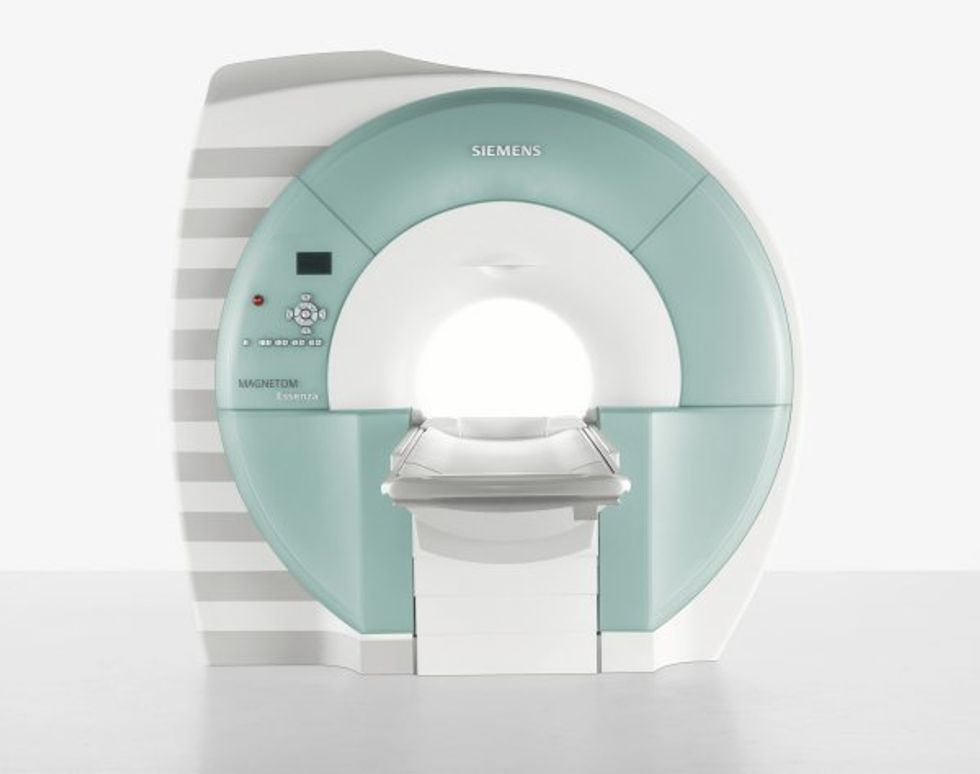 ---
Do you happen to run a hospital with lots of patients with, you know, brain tumors and stuff, who really need MRI scans? Can't afford this important, $2 million diagnostic tool?
You're in luck. Siemens has started a contest wherein–we kid you not–hospitals compete for a "free MAGNETOM Essenza, an all-new 1.5T MRI," by making the best web video. The hospital with the highest -voted video gets the MRI scanner.
Noble idea Siemens. Aspiring hospitals: forget about finding competent doctors and nurses and get yourselves a
skateboarding dog
or an "
urban ninja
." Those videos'll take off like nobody's business.
Or Siemens, why not just keep the MRI and have patients compete for access to it with their own web videos?
www.winanmri.com
. Unbelievable.
Via
WSJ Health Blog
.