Articles
With 35,000 Applications, Even JFK Might Not Get in to Harvard
JFK's application to Harvard was recently released. If he applied today, we're not sure this one-paragraph essay would have made the cut.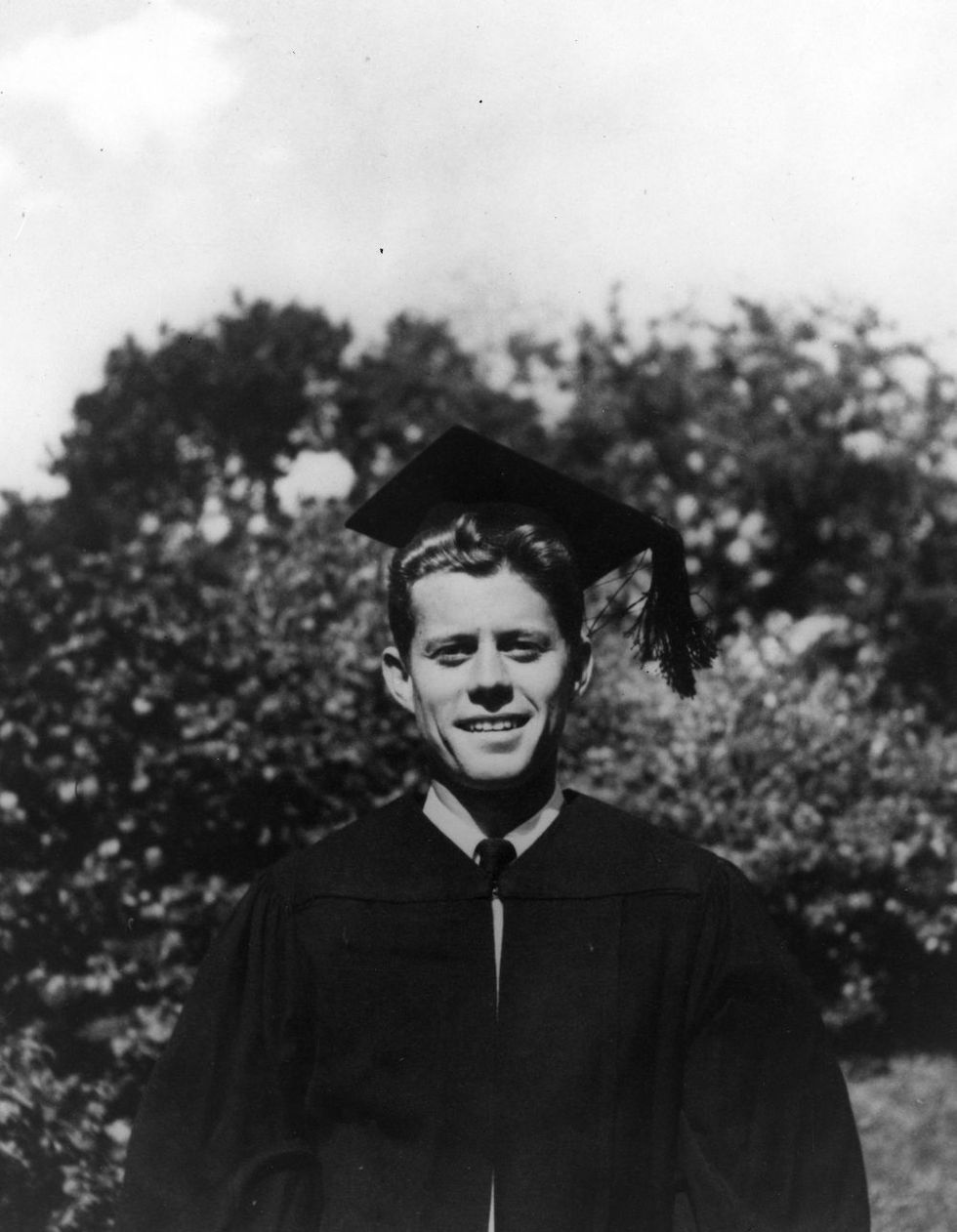 Did you apply to Harvard this year? If you did, you're probably going to get rejected. But, if it'll help soothe your hurt feelings, pretty much everybody else who applied will too. The prestigious Ivy League university raked in
a record 35,000 applications
for about 1,600 spots, up from last year's record of 30,489. With those kind of numbers, a whopping 1 in 50 college seniors applied.
Want to feel even better about your forthcoming rejection? Nowadays, even JFK might not get in.
---
Legacy connections aside, Kennedy's fascinating 1930s-era Harvard application, recently released by the John F. Kennedy Presidential Library and Museum, might be tossed in the rejection pile.
Today's seniors slave over application essays and even hire coaches to help write them. But, in response to the "Why do you wish to come to Harvard" essay question, JFK merely wrote
"The reasons that I have for wanting to go to Harvard are several. I feel that Harvard can give me a better background and a better liberal education than any other university. I have always wanted to go there, as I have felt that it is not just another college, but is a university with something definite to offer. Then to, I would like to go to the same college as my father. To be a 'Harvard man' is an enviable distinction, and one that I sincerely hope I shall attain."

\n
JFK's grades were also less than stellar. The forms filled out by his elite high school, The Choate School, indicate that he had a grade average of 68 and only ranked in the third quartile of his class.
That's a far cry from the present day where most students accepted are in the top 10 to 15 percent of seniors.
Of course, in the 1930s, one in 50 seniors weren't applying for admission, so Harvard had a completely different application pool to draw from. But it does make you wonder: Would Kennedy have become the greatest president of the 20th century if he had only been accepted to a safety school?