Articles
World Changers: The 2009 Goldman Environmental Prize Winners
Every year since
1990, the Goldman Environmental Prize has been awarded to six grassroots pioneers in environmental activism-one for each inhabited continent. These aren't your run-of-the-mill activists, though. No weekend picketers and petitioners here. In fact, Goldman jurors have a knack for selecting winners who go on to accomplish admirable things (former Nobel Peace Prize winner Wangari Maathai and the Nigerian activist Ken Saro-Wiwa are both former recipients).This year's winners have all brought overlooked, critical environmental issues to the fore, often at great risk to their own safety and livelihoods. They include a single mom who battled Big Energy (and won); a Balinese woman who has helped solve Indonesia's solid-waste-management problem; a Bangladeshi lawyer who helped change national laws with international implications; a Russian scientist who has helped clean up toxic waste in the former USSR; and two tribesmen from Suriname, who accomplished a watershed victory for indigenous people in South America.The only winner we were not able to speak with was Marc Ona, a Gabonese man who has publicly exposed shady agreements between Chinese mining companies and his native country. He is frequently arrested and detained, and was stopped on his way to the United States to accept his Goldman award. We will be speaking with him in a few days, though. Stay tuned.
NORTH AMERICA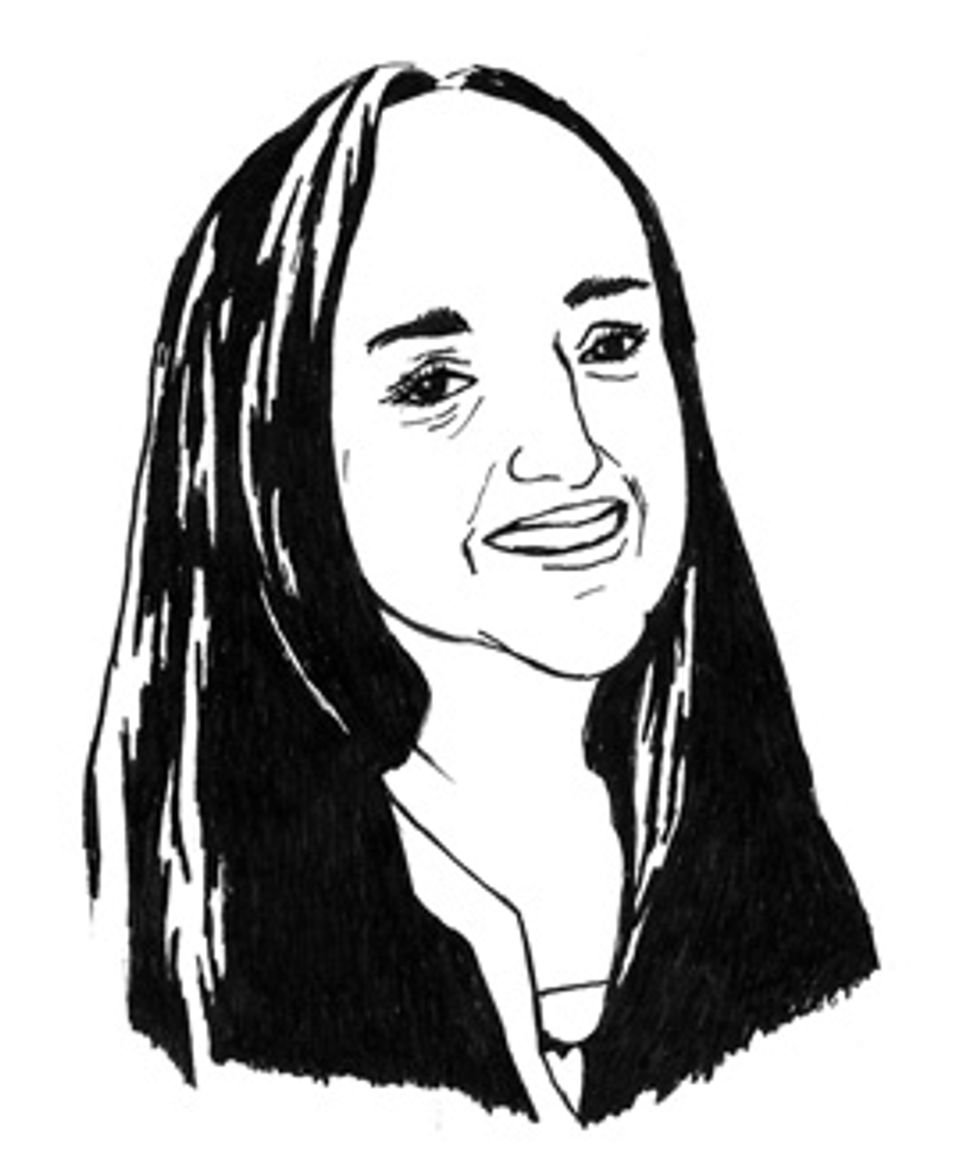 Winner:
Maria Gunnoe, 40
Location
: West Virginia
Occupation
: Community Issue and Outreach Organizer for the Ohio Valley Environmental Coalition
When mountaintop removal coal mining came to her backyard in Appalachia, devastating not only the land but also the lives of the Cherokee people who live on it, activist and single mother Maria Gunnoe started fighting Big Energy to stop it, halting mining in some of the region.
What lead you to take on this cause in the first place?
I am a mother first. I insist that my well-educated children have a safe, healthy place to live as they grow up and have my healthy grandchildren in a healthy world. And honestly, how long can we keep killing ourselves to create energy? Coal fired energy is like a mad science experiment and we are the test subjects.
What impact has your work had on the day-to-day lives of the people of Appalachia?
If it wasn't for what I do with OVEC, valleys would be filled and people would be gone. There would be no Dry Branch Hollow, for example, nor people in it. The coal companies want to depopulate these areas, and in some places they are doing just that.
What have you accomplished that you're most proud of?
I am very proud of the movement that is now afoot to stop mountaintop removal coal mining in Appalachia. Now that the stories of the coalfields are being shared throughout the world, the world now feels our outrage and this outrage has become an epidemic. I think if everyone had to hear the nightmares of what these people have been through for energy they would gladly go green.
How hopeful are you about America's gradual transition to renewable energy?
Very hopeful. We must transition to renewable energy and green jobs, [but] this is also the Appalachians' only chance for equal homeland security on the lands where we have always lived.
What's the biggest obstacle you have faced in your work so far?
We are organizing in very hostile and dangerous communities and have dealt with vandalism, death threats, threats to family and loved ones, and being run off the roads by 200,000 pound coal trucks. We've also faced gangs of MTR equipment operators showing up at community meetings blaming me and other OVEC volunteers for the loss of their jobs.
What are you working on next?
Building sustainable communities in Appalachia and being a part of bringing green jobs to Appalachia's people as a part of what is owed to us.
If you could be granted one wish, for yourself, your community, or the world, what would it be?
I would like to see our U.S. government recognize all that the Appalachian people have given, and I would like to see them keep the promise of prosperity for the Appalachians. After 100 years of coal extracting all the wealth, we deserve something in return. This should come in the form of green renewable energy jobs.
EUROPE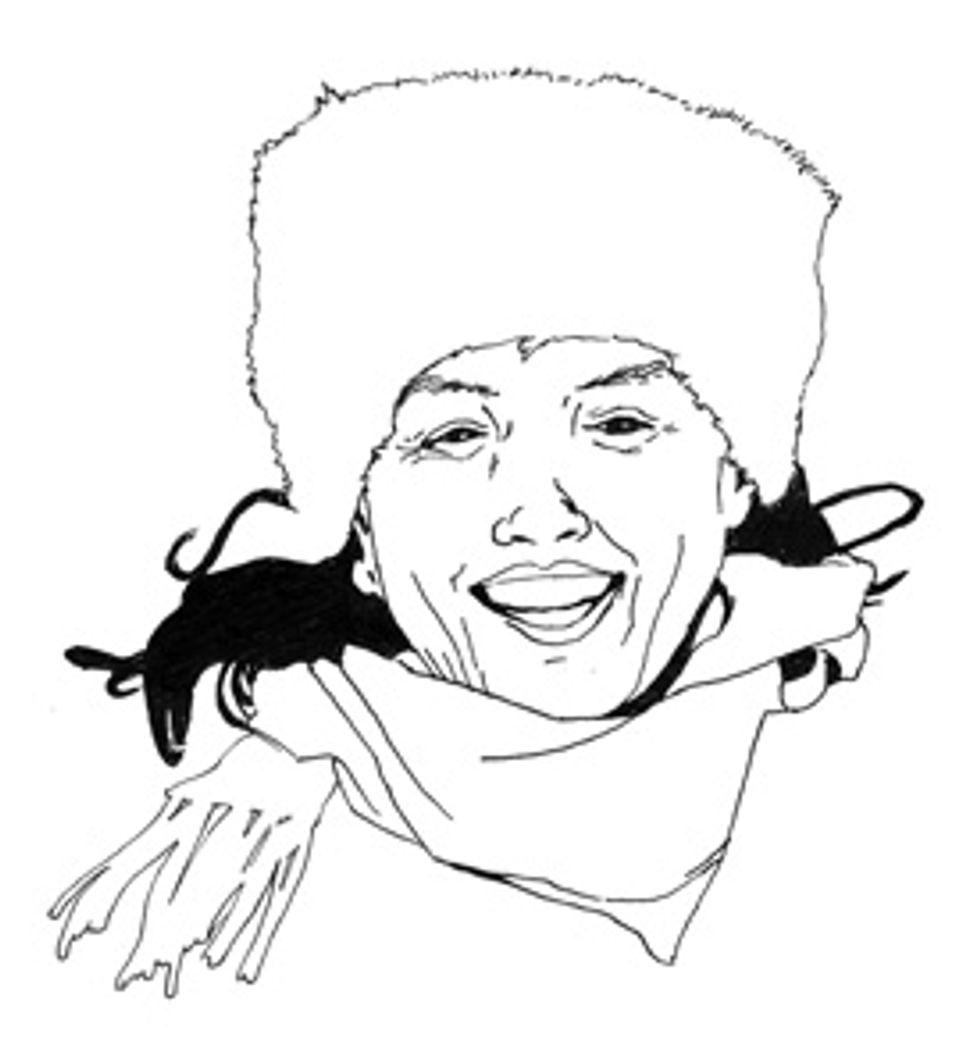 ---
Winner:
Olga Speranskaya
Location
: Moscow, Russia
Occupation
: Head of Program on Chemical Safety of the Russian NGO Eco-Accord
Many countries in the former Soviet Union have long been stockpiles of toxic waste, with unpleasant legacies that to this day threaten the health of people and the environment. Russian scientist Olga Speranskaya has rallied a network of NGOs that has begun to safely identify and help dispose of much of the waste in the region.
What inspired you to take on this work in the first place?
Being born in Russia, I saw myself the sad consequences of the USSR's chemical policy. Countries of the region inherited huge tons of toxic waste, including tens of thousands of tons of obsolete pesticides that now pose a serious threat to human health and the environment in these countries. These abandoned stockpiles are often stored in broken-down sheds and warehouses, spilling out on the ground, unfenced, unprotected.
What is the situation like now?
Unfortunately the pollution is not just left over from the past, it continues now, thus threatening people and the environment. The governments themselves lack the capacity, financial resources, and political will to locate and finally eliminate the toxic chemicals. In countries with no history of democracy it was hard to expect a really strong public movement to begin to tackle toxic chemical pollution.
What have you accomplished in your environmental efforts that you're most proud of?
Our message-that no one can be safe from toxic impact, that everybody is affected, regardless of income or position in the society-was understood and supported not only by our partner organizations but also by far distant communities, living under pressure of toxic stockpiles, by governmental officials responsible for different issues of chemical safety, by academia, and by business representatives. In many cases we managed to refocus people's attention from pure economic interests to the interests of human health and the environment.
What are the effects on poor communities of being so close to toxic waste?
Our experience in working with these communities revealed serious health problems. For example in Georgia, in the regions of particularly intensive application of pesticides and other agricultural chemicals … our partner organization found a high incidence of skin and eye irritations, and endocrine disorders, reproductive disorders, and birth defects. I want to add that rich people as well as far distant communities can also be affected by toxic chemicals. Chemicals are carried by air and water flows to different parts of the world, far from the original source of toxic release. It is a global problem that has to be tackled locally, nationally, and internationally.
Have you run into any opposition from the Kremlin?
No, we have not faced opposition from the Kremlin. We have not faced opposition from the government of any other republics of the region, either.
What are you working on next?
We will continue working on chemical safety in the region with the goal to expand the number of organizations involved. We will focus on far distant communities and less educated groups.
If you could be granted one wish, for yourself, your community, or the world, what would it be?
I wish we could overcome the toxic legacy of the past and help our children start a new life where there will be no place for hazardous chemicals, ever after.
ISLANDS AND ISLAND NATIONS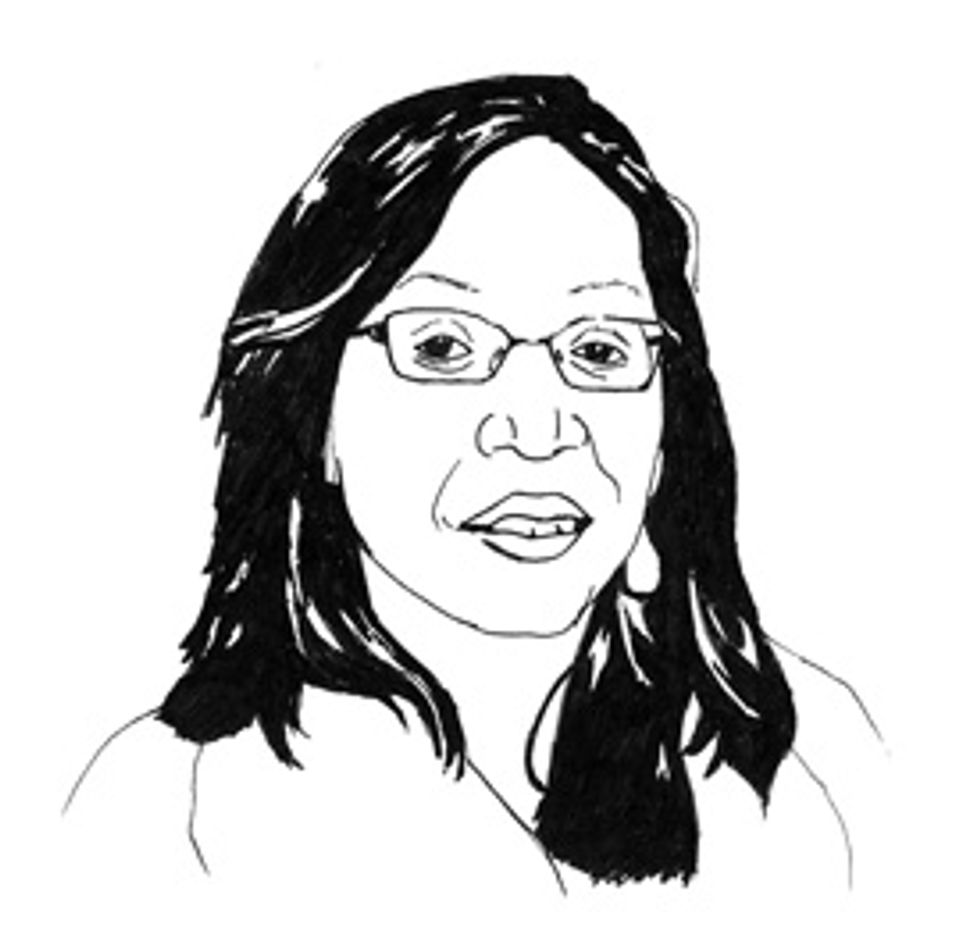 Winner:
Yuyun Yunia Ismawati, 45
Location:
Denpasar, Bali
Occupation
: Bali-Fokus waste management
On the small island of Bali, which for decades has been overrun with tourists, solid-waste management has always been a problem. To help solve it, Yuyun Ismawati has successfully implemented scalable sanitation efforts that have enabled villagers all over Indonesia to own and operate their own facilities.
What impact has your work had on the Balinese and others living in urban slums?
I have empowered community leaders and small entrepreneurs to solve their sanitation problems. For communities in slums areas in Bali, West Nusa Tenggara, East Nusa Tenggara, East Kalimantan, and Sulawesi, I changed the way people see garbage: making trash into cash, turning community members into sanitation leaders, and turning the pig farmers to "professional" waste collectors. In [practical terms] it means they become independent sanitation service providers.
As obstacles have you faced in your efforts?
As a woman and a single parent, sometimes I found people did not trust me or welcome my ideas. After several attempts and approaches and showing them the results, they believed and trusted me.
Why were you detained during the United Nations Conference on Climate Change in 2007? What happened?
The Mayor of Bandung planned to build a waste-to-energy plant only 200 meters from settlements where about 1,500 young families lived. Waste-to-energy was not a good solution to solve our waste problems because incomplete combustion and garbage burning creates toxic emissions, and in Indonesia, we don't have proper environmental laboratories which can test dioxins. So we did the campaign against the W2E plan. I came along together with my three other GAIA colleagues to [speak out]. The police considered my speech as a provocation for the Gedebage people, while my three colleagues were detained then deported. But during the detainment and after, the public became more aware about the danger of dioxins. So although we got caught and my colleagues got deported, we considered this event as our victory.
What are you working on next?
In the last couple of years, I've started to expand my activities and concerns to the toxics issues by establishing Indonesia Toxics-Free Network with other nine Indonesian NGOs. We started to raise the public awareness on POPs [Persistent Organic Pollutants], mercury in waste and product, toxics trade, the SAICM [Strategic Approach on International Chemical Management], and other toxic issues.
If you could be granted one wish, for yourself, your community, or the world, what would it be?
I wish we had more concerned scientists, engineers, and producers who can design and create safe products and goods so they don't pollute, harm people's health, and harm the environment
ASIA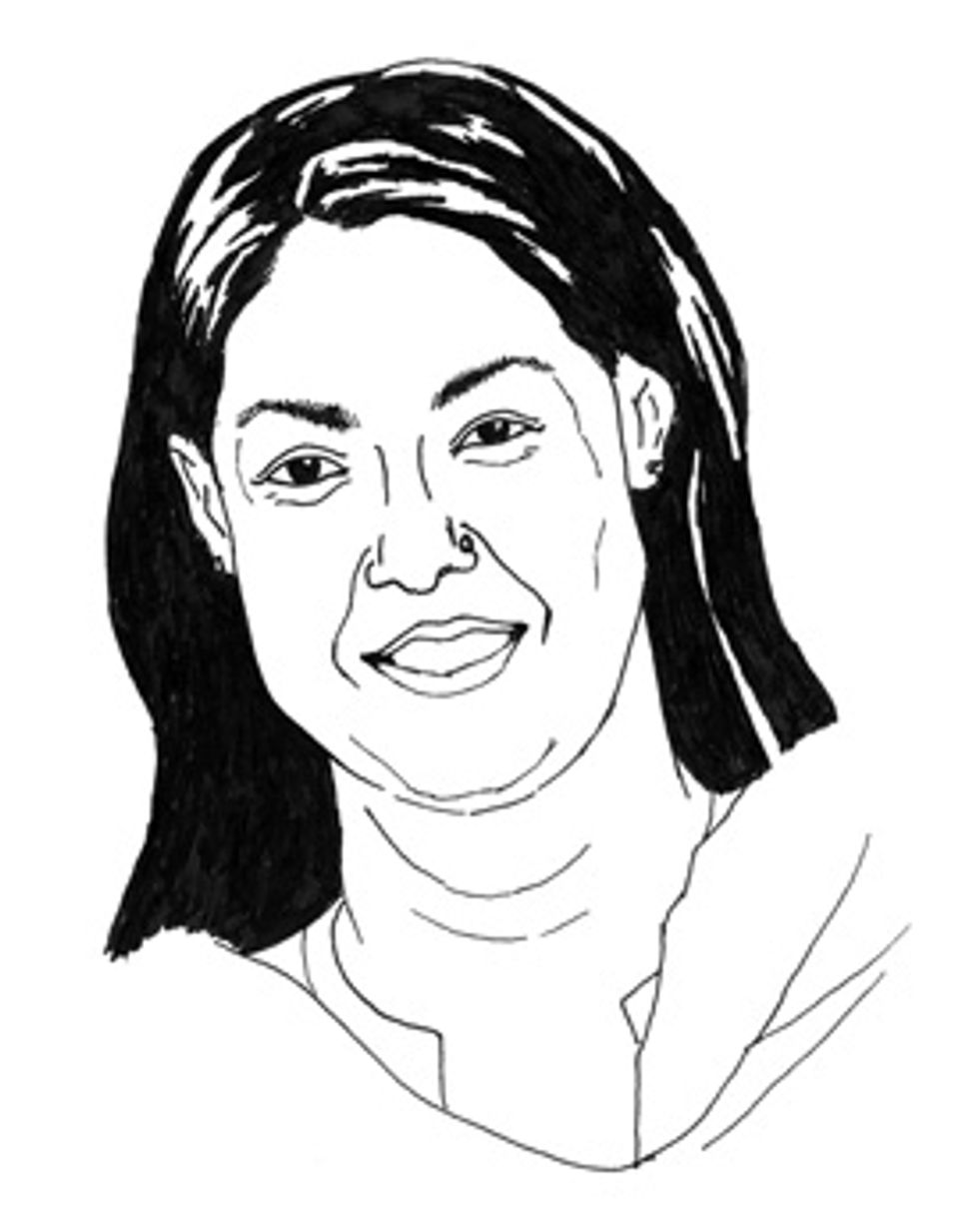 Winner:
Syeda Rizwana Hasan, 41
Location
: Dhaka, Bangladesh
Occupation
: Lawyer
On a stretch of Bangladesh beach, locals find work breaking apart the toxic-laden metals of ships that are sold to Bagladesh to dispose of. Syeda Rizwana Hasan, a lawyer, has taken the controversial practice of ship-breaking, which pollutes waters and endangers workers as young as 12, to the Bangladeshi supreme court. Her work resulted in stricter government oversight-a precedent that is expected to impact other countries as well.
What have you accomplished that you're most proud of?
A verdict that upholds the notion of environmental justice, by requiring the developed world to pre-clean their ships before sending them to Bangladesh and by requiring my government to regulate the currently unregulated business of ship-breaking to protect our coast and the laborers.
Why do so many young people find work as ship breakers?
Extreme poverty and lack of alternatives drive them to the yards from one part of the country to the other. Here we intend to work with the government to enforce the labor-related laws to save them from being exploited in the name of employment.
What are the long-term effects of this type of work, both on the workers and the environment?
It is destroying the coastal environment. The beaches are polluted, the sea water contains oil sludge, fishery is destroyed, the soil is contaminated with heavy metals, the air is filled with dusts of asbestos, and so on. The strenuous work affects the laborers who very soon loose ability to undertake [other] labor-intensive work, and they suffer from skin, respiratory, and abdominal diseases. In a recent report submitted before the Supreme Court of India, it was revealed that 16 percent of the laborers suffer from asbestosis. I have reason to believe that it will be same, if not worse, in Bangladesh.
What about the challenge in balancing the economic benefits of ship-breaking versus its environmental toll?
To me, it is not that big a challenge. It is about taking the politically just decision, and switching from importing poisonous ships to importing iron billets. So many other countries have done it. Why can't we?
What is the biggest obstacle you have faced in your work so far?
Reaching out to the laborers. The industry operates in a very closed manner, and they hardly allow us any access to mobilize the workers and to tell them the risks they are exposed to.
What are you working on next?
The major challenge now is to get the court verdict implemented. The effort now is to create a support in the ship-exporting countries so that they send their ships to Bangladesh pre-cleaned.
If you could be granted one wish, for yourself, your community, or the world, what would it be?
Uphold the dignity and the core values of mankind.
SOUTH AMERICA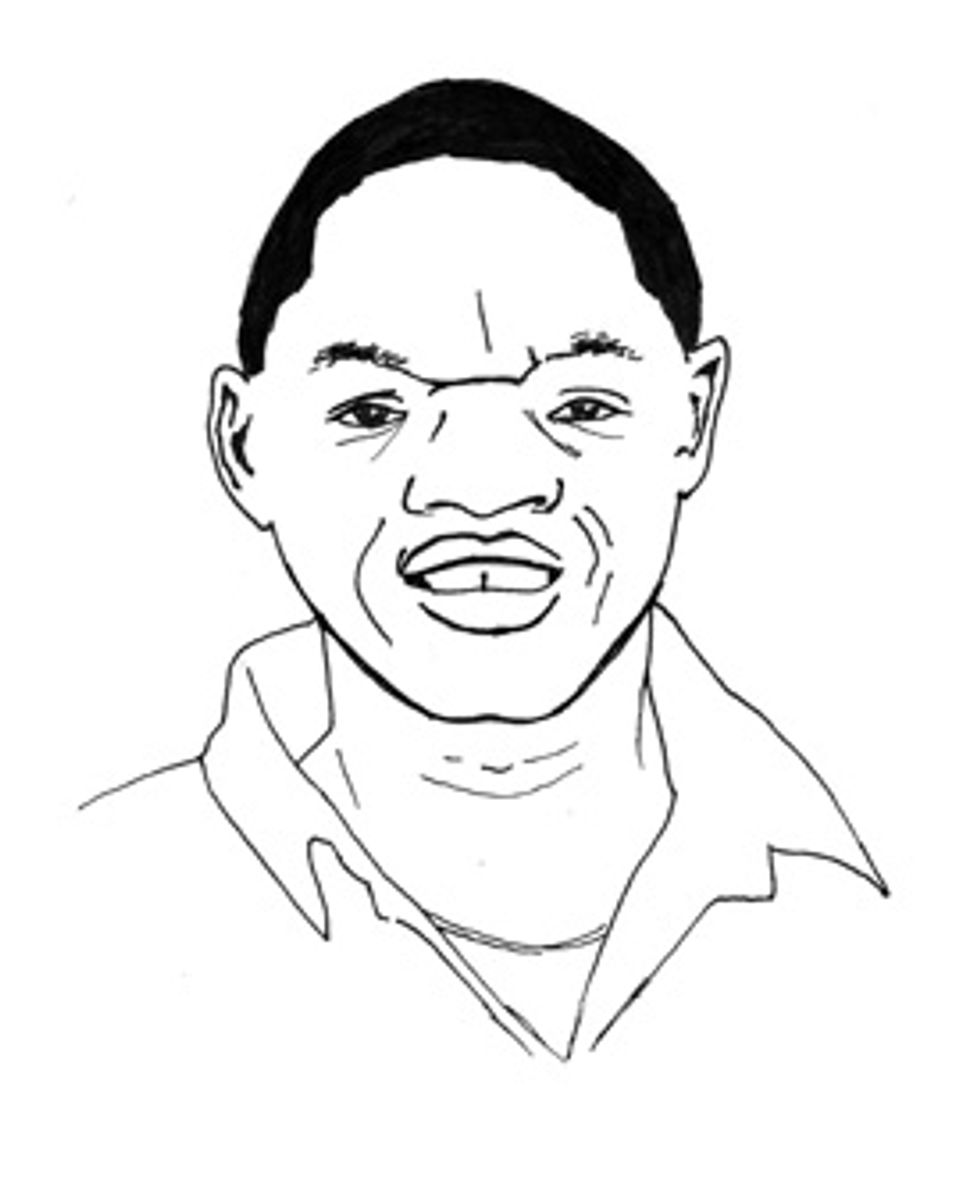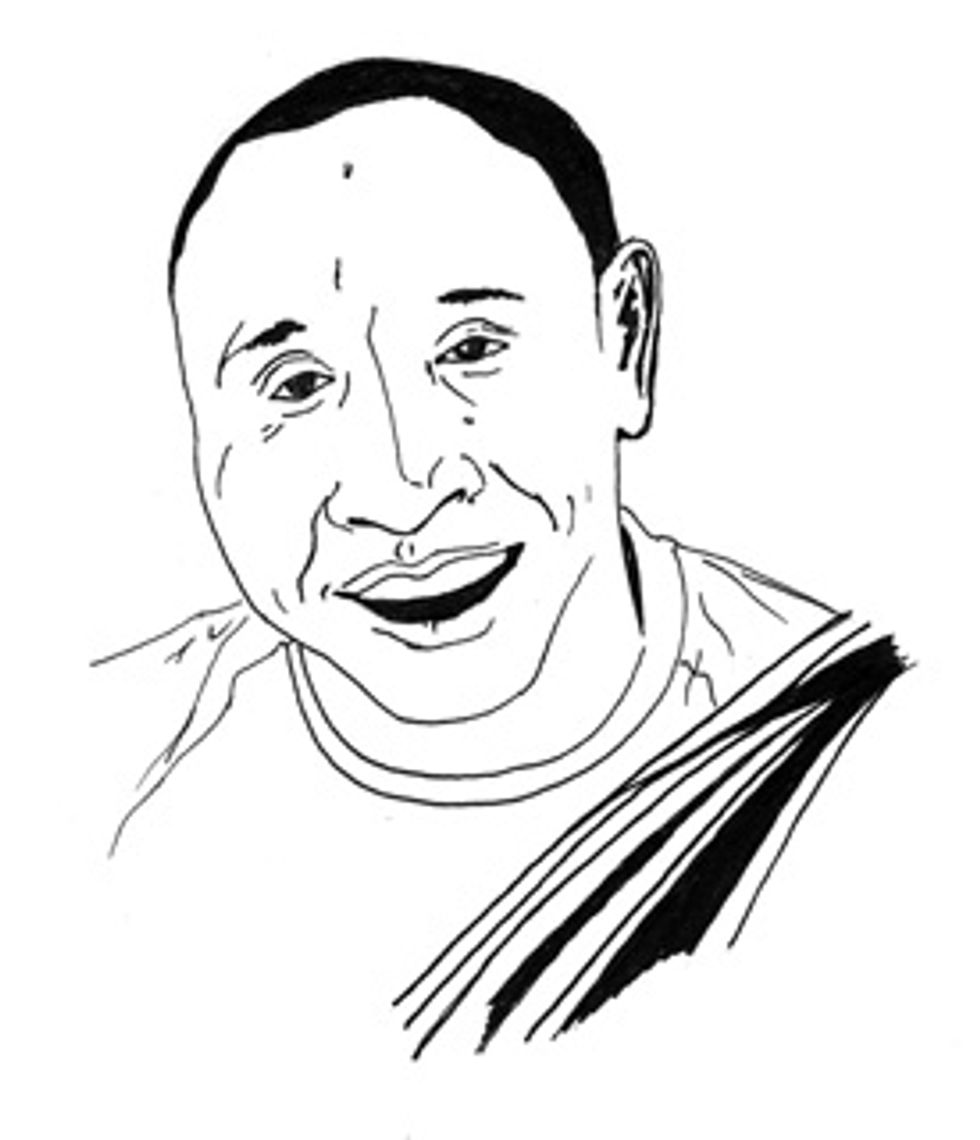 Winner:
Wanze Eduards, 53, and Hugo Jabini, 45
Location
: Suriname
Occupations
: Tribal leaders and environmentalists
The indigenous Saramaka people have lost more than half of their traditional land to logging and mining, which has debilitated their ability to farm for subsistence. Wanza Edwards and Hugo Jabini rallied 25,000 people to file-and win-a case in the Inter-American Court on Human Rights. Their victory has protected their land and halted mining, setting a precedent across the hemisphere.
What have you accomplished that you are most proud of?
The judgment of the Inter-American Commission on Human Rights in the case of the Saamaka versus the State of Suriname. It preserved 20,000 square kilometers [about 8,000 square miles] of land.
What does that victory represent to indigenous communities in other parts of the world
?This victory will set a precedent to help indigenous communities in other parts of the world [who have lost access to their land].
What will this victory mean for your people?
Our people now have the ownership of their land, as well as the right to manage and control their own land according their tradition, culture, and custom.
What obstacles have you faced in your efforts?
The government was not willing to listen. Political parties related to the government did everything they could to frustrate and divide us. They set up our own people against us.
What are you working on next?
We are working on the implementation of the judgment from the court victory. We are also working on a management plan of our land, looking for funds and technical assistance to set up one or more of our own protected area according to PES [Payments for Ecosystem Services] and REDD [Reduced Emissions from Deforestation and forest Degradation] methodology.
If you could be granted one wish, for yourself, your community, or the world, what would it be?
The forest is the most importing instrument for human beings. We need the forest to survive, so we have to save the forest. The world must put enough money to countries and communities living in the forest to protect and save the forest for the world.
Illustrations by John DuBois.