Articles
KoreanBilly Explains The Differences Between American And British Accents
His accent is better than some actors.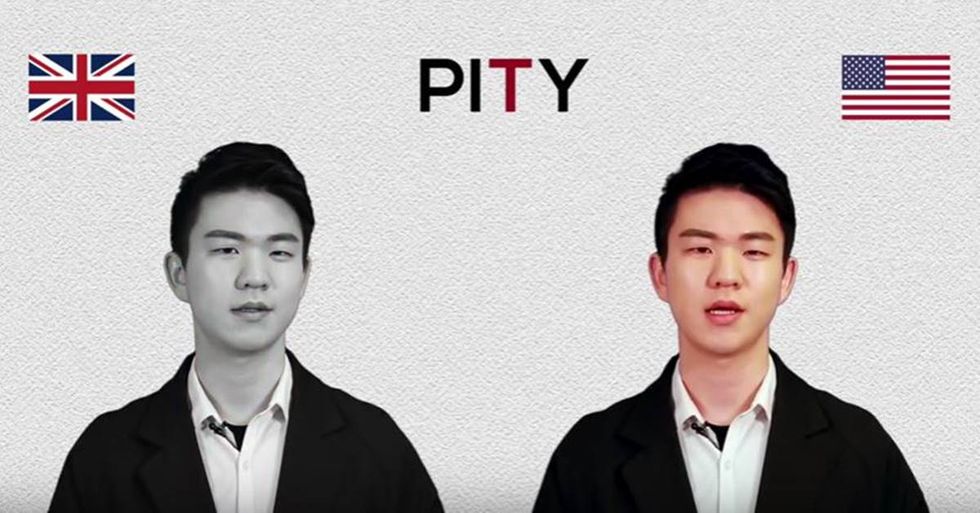 This article originally appeared on 09.26.17
There's an ongoing feud between people of the U.S. and Britain over who speaks correct English. Of course, the English invented the language which gives them an upper hand in the argument. But Americans have a point when they bristle see words like "Leicester" being pronounced "Lester" or "Schedule" pronounced "Shed-joole" by the British. (Although, of course that's what am American would say!) Then again, the English may be on to something when they describe New England accents as "grating."
---
In the video above, a YouTuber known as KoreanBilly discusses the differences between American and British English pronunciation from the perspective of a Korean person. People learning English as a second language may not be aware of the differences in pronunciation between the dialects that native speakers pick up easily. Billy discusses the differences in how both types of speakers pronounce the T, H, R, O and A sounds. After a few minutes of listening to him, its easy to see why your dialect sounds foreign to someone from across the pond.