For People Who Give a Damn.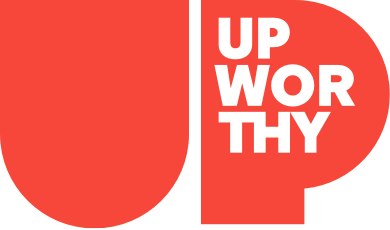 Stories Worth Sharing.
Sign up for the Good newsletter:
(c) GOOD Inc. All Rights Reserved.
PS. You are doing great. Keep it up :<)
This website uses cookies in order to enhance your experience. Please review our Privacy Policy to learn how we may use cookies and how you can change your browser settings to disable cookies. By continuing to use this website without changing your settings, you consent to our use of cookies.
THE DAILY GOOD
Start your day with
11 members of Pruitt's EPA's board have a history of downplaying the health risks of secondhand smoke, air pollution, and other hazards.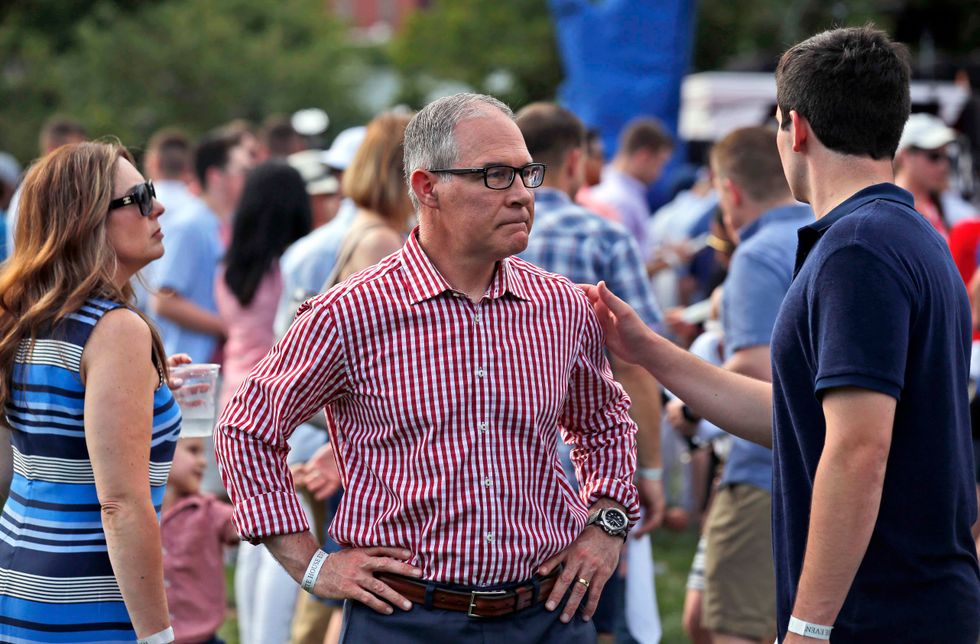 Environmental Protection Agency Administrator Scott Pruitt attends a White House picnic for military families. Photo by Alex Brandon/AP.
Environmental Protection Agency Administrator Scott Pruitt, who announced on July 5 that he is resigning, leaves a legacy of suppressing the role of science at the agency.
Articles
Two projects aim to save Mexico City's ancient canals.
We arrive at Yolcan's Chef Semillas restaurant floating on a shimmering canal rowing a humble trajinera, a flat-bottomed boat with improvised oars typical of Xochimilco's marshy canals. Crunching into the abundance of Brazilian water lilies, we skitter onto the chinampa, a traditional "floating island" built by pre-Colombian civilizations who terraformed a home on the sprawling system of mountain lakes that would later transform into the Mexico City megalopolis.
Under the thatched palm roofs typical of palapas, a team led by chef Joaquin Cardoso — a rising star of the next generation of Mexico City culinary celebrities — sets out picnic tables and wine glasses. Cooks in matching uniforms spatchcock chickens over clay comal griddles. In the reeds, a woman snaps pictures of a mezcal bottle on her cell phone to post to Instagram.
Features
Engineers are racing to repair the structure before more rain falls later this week
On Sunday afternoon, the Butte County Sheriff's Department took to Facebook to spread word residents of Oroville, California, that officials "are anticipating a failure of the Auxiliary Spillway at Oroville Dam within the next 60 minutes." The heaviest rains the area had seen in years caused water levels to rise, putting an unanticipated strain on a structure that's been considered a safety issue for the past 12 years.
Articles
You're effectively acting as a human snow machine.
There aren't a lot of perks when it comes to living in sub-freezing climates. Mostly, you just try to avoid the weather at all costs and wait for things to heat up. But when the temperature gets REALLY low, some strange, beautiful stuff takes place.
Photographer Goran Sliskovic took to the harsh climate of Bosnia and Herzegovina to film a subject using the frigid air to create a thing of beauty.
Articles
Those terrifying deep sea creatures? They're not even halfway to the lowest point.
Since humans primarily live above ground, it's pretty easy for us to wrap our heads around the notion of height. People have height, buildings have (more) height, and mountains dwarf those buildings as the highest points on Earth. We look around all day and see height, so even the highest point on our planet, Mount Everest, is something we can understand because we're used to seeing things jutting out of the ground and horizon.
But when it comes to depth, especially the depth of oceans, we're much more likely to smile and nod without really having a sense of just how far down the ocean goes.
Articles
THE DAILY GOOD
Start your day with
THE DAILY GOOD
Start your day with something GOOD.