Articles
A Bee You Cannot Eat: Education Reform After the SOS March
The march may be over, but the battle for public education is just getting started.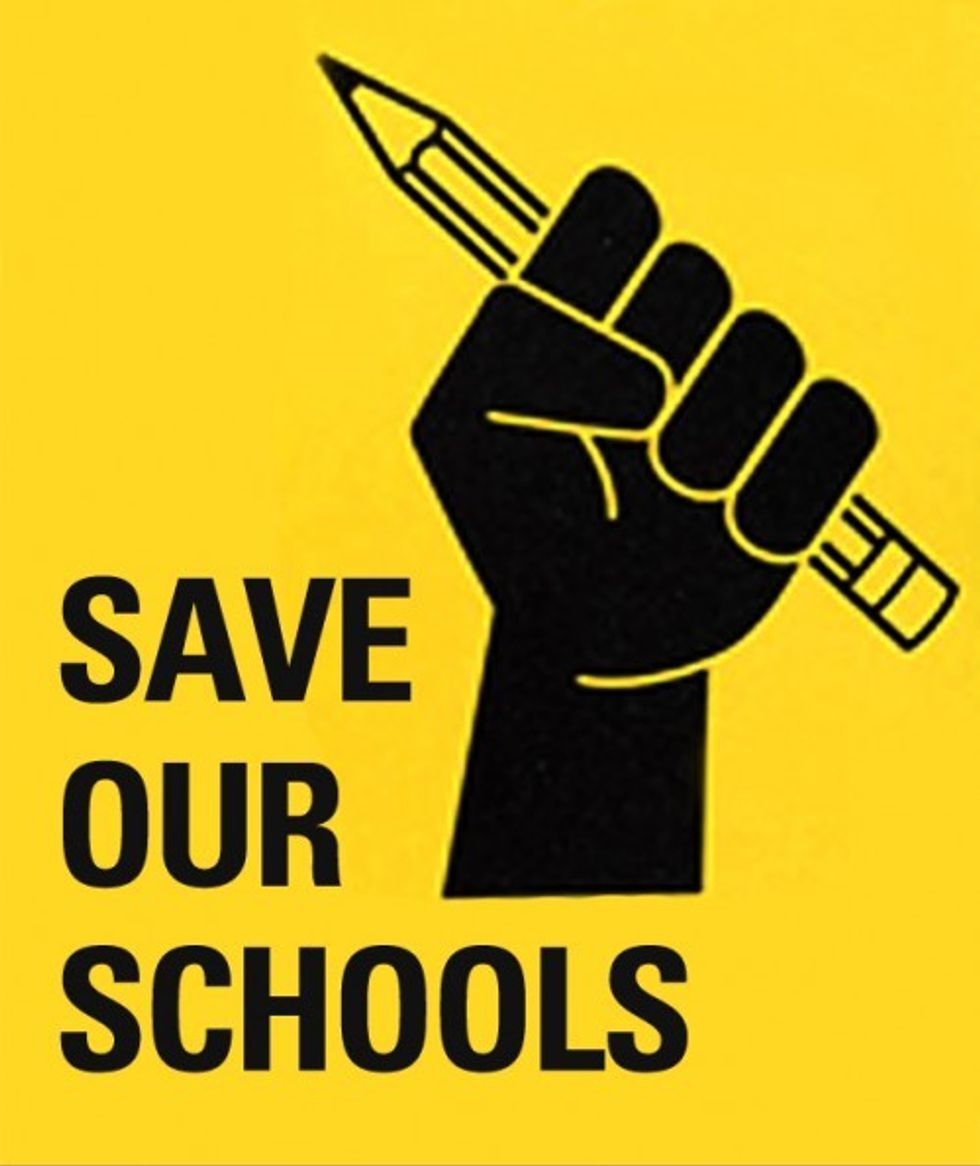 When 5,000 educators, parents, students, and other citizens concerned with the state of education come to Washington, D.C. ready to answer the call for change, you respond. When they come together in a coalition for educational social justice and activism, you listen. When you're asked as a teacher to speak on behalf of these thousands—and the many more who couldn't show up—you stand up and represent. More importantly, when students of all backgrounds deserve better, you fight for it.
---
Such was my charge at the recent Save Our Schools March and National Call to Action. I had the privilege of speaking, and I came with a clear message rooted in the realities of the classroom. I wanted to give participants something to take home with them—an understanding of the political stake we have in ensuring that our schools improve.
I crafted my remarks, a poem titled "This Is Not a Test" after a listening to Gil Scot-Heron's "Comment #1" sample in Kanye West's "Who Will Survive in America." I hoped I could evoke a similar urgency.
Afterward, I thought, the movement can't end here. I didn't just think of my recently-graduated eighth grade students. I saw barren classrooms in East St. Louis, overcrowded spaces in Detroit, windows boarded up in Atlanta, streams of Scantron sheets floating over Miami-Dade County, and students in line in front of metal detectors in New York City.
University of South Florida professor Sherman Dorn succinctly shut down critics of the SOS March by pointing out that the march and conference weren't intended to be policy meetings. Still, this march let the world know that there's a huge contingent objecting to the education policies elected officials have set for our youth. This new generation of education activists seeks results via protest and the vote. Educators have a say in the national zeitgeist, and we're no longer settling for a passive role.