Articles
A City Education: Bringing Communities Together for the Common Good
A City Year Los Angeles corps member reflects on the essential role of community investment in accomplishing social change.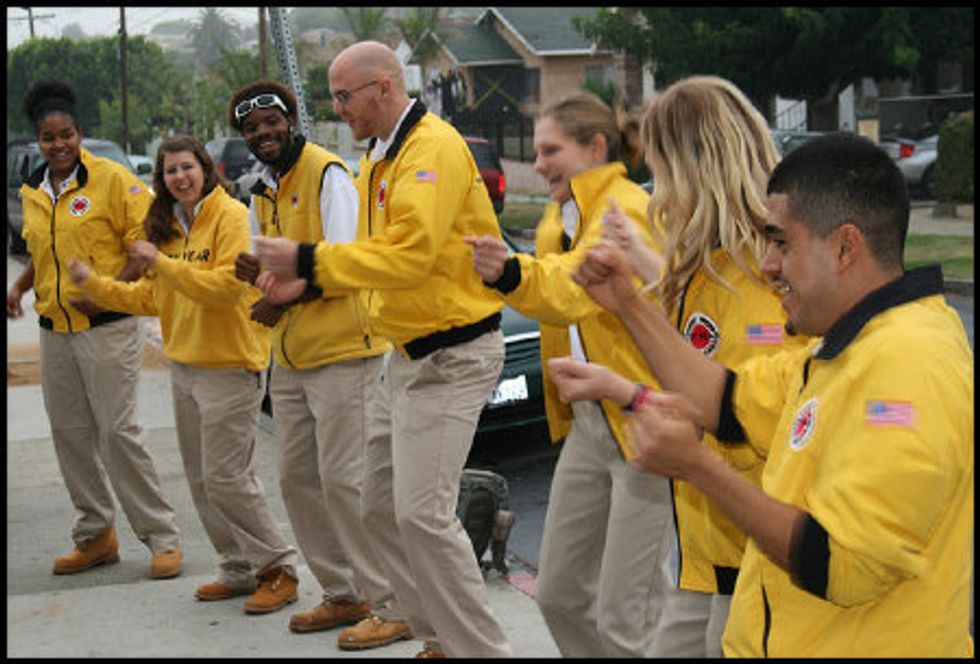 ---
\n
In our
A City Education
series, two City Year corps members share their experiences working as tutors and mentors in schools in hopes of closing the achievement gap and ending the dropout crisis.
It's been two months since I started my City Year commitment in Los Angeles, and I'm starting to see the importance of investment from the community to our work. Whether it's major L.A.-based businesses dedicating their sales to support our teams, or mom-and-pop corner stores donating food for an after-school event, we are able to bring diverse groups together to invest in their community.
Every City Year corps member wears a uniform, and the yellow jackets we sport are recognized throughout the communities we work in. People smile and wave to us and ask what we do. Just recently, I attended a neighborhood council meeting and left with new acquaintances and a couple of business cards. I see my job as a City Year corps member as not just working in the community, but with the community.
Why is that important? Well, let's be real: We're still a nonprofit on a tight budget. Success requires a knack for creativity and the ability build relationships in the community to find resources. Any event that City Year plans needs community support—whether that means attracting attendees, finding a community space to host the event, or donating food to feed the guests.
My coworkers in the corps have had some great successes with community investment. In the Boyle Heights community of East Los Angeles, corps member Emily Wang had to hustle to get food donated for her team's big kickoff event for Breed Street Elementary's after-school program. Time was running short, so instead of going to big chain supermarkets in the area (which can take up to two months to process donation requests), Emily went straight into the community. Her first stop? Local businesses. Some of them don't even have phone numbers. She introduced herself and made sure to have a picture of the school and a formal letter about City Year and the event.
The owners of one small restaurant, Guisados, knew what City Year is because our program manager eats there frequently—dressed, of course, in the yellow jacket—and has struck up a relationship with them. The manager was happy to provide Emily with 60 free tamales for her after-school program. As guests were asking where the tamales came from, City Year members were able to give them business cards from the restaurant. Emily plans to work with the manager in the future. That's just the beginning of one symbiotic relationship she found in her community.
At Markham Middle School, where I serve, we're going to start working with the community to figure out how we can invest them in two upcoming events. Through our community-building efforts, we already have the Watts Labor Community Action Committee on board to help
I've learned through City Year that sometimes we have to start off small. But if we have an idea, nothing is going to stop us from implementing it. Working with the community is what will turn any idea into something bigger and better. It could start with a business card, a plate of tamales, or a random conversation on the bus—but in the end, every interaction helps strengthen both City Year and the communities we serve.
Photo via (cc) Flickr user cityyear