Articles
A City Year New York corps member shares what she's learned about setting goals with students.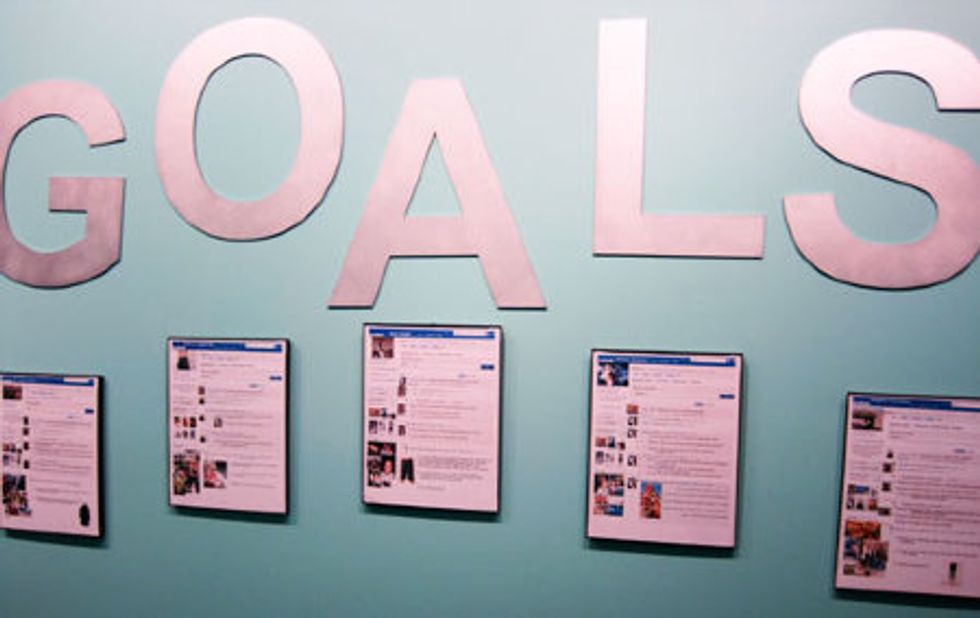 ---
\n
In our
A City Education
series, two City Year corps members share their experiences working as tutors and mentors in schools in hopes of closing the achievement gap and ending the dropout crisis.
Before the New Year's, I read an article about setting goals. The article said that just three percent of the population sets goals, and only about one percent of people write their goals down. Unsurprisingly, many members of that one percent are among the world's highest-achieving individuals. As a result, I've begun spending a lot of time thinking about my resolutions. They range from the usual ones—floss often, eat healthy, exercise more—to proactively setting goals for what I want to achieve with my students, and ensuring they know how to set and achieve goals for themselves.
Setting a goal at the beginning of each week for my lesson plans means I must have high expectations for myself, my work, and my students. Working with students to set goals encourages them to set high expectations for themselves, too. Reading the article made me happy to realize I've already been incorporating many of the ideas into my work with students.
In December, our after-school program incorporated goal-setting into a unit on needs and wants. Students easily grasped the difference between the two, but we also taught them that needs may differ for individuals based on what they want to achieve. Someone whose goal is to become a chef may have different needs than someone who aspires to be a professional athlete. We asked students to make "goal timelines" highlighting things they'd already achieved, a goal they'd like to achieve by the end of the year, and two long-term goals. They wrote down each goal and two things they needed to do to achieve it, and then drew a picture of themselves achieving that goal.
I was surprised by how few students said they had set goals before. They also struggled to come up with a goal they'd achieved in the past. When we prompted them to think about the many things they accomplished to get to their current grade in school, they became more confident. By the time the lesson moved on to setting future goals, the students didn't need much help to come up with the many things they want to accomplish. Some students who have trouble coming to school regularly set goals for attendance. I wrote their goals down so we could go back and review them later.
This month, I want the students to write down their goals themselves to give them more accountability. It's a small change to make, but encouraging students to take more responsibility for their goal-setting strategies will be important during this second half of my service year.
The great thing about setting goals is that it applies to so many elements of the students' lives—literacy, attendance, after school and more. Helping my students reach their goals, and teaching them the habit of setting their own, is a major way I can ensure their long-term success.
Photo via (cc) Flickr user lululemon athletica