Articles
A Community of Ovens
For most of us, cooking is more or less a solitary event. Kitchen stoves, office microwaves, and dorm room toaster ovens fry, zap and roast our...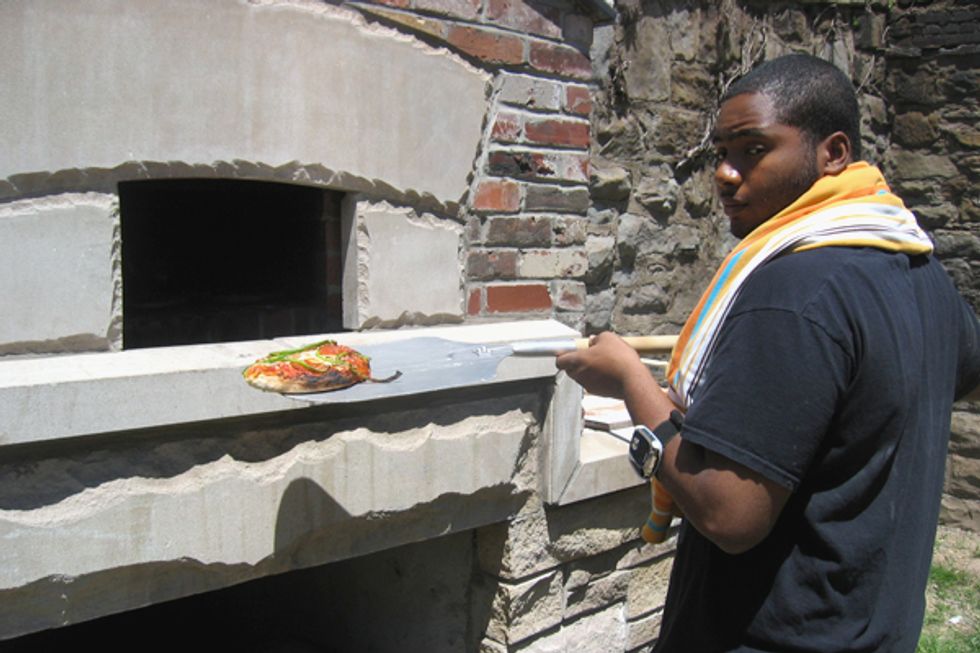 ---
For most of us, cooking is more or less a solitary event. Kitchen stoves, office microwaves, and dorm room toaster ovens fry, zap and roast our turkey sausages and hot pockets. The Food Network beams braised duck and truffle polenta recipes into our living rooms while we hurriedly transcribe their instructions. It hasn't always been this way…Long before the advent of automated heat we gathered around fires to cook our food and share our stories. Cooking was communal. That was the beginning of civilization says Ray Werner, a seventy one year old baker activist and community oven evangelist in Pittsburgh– "the day we decided to stay in one spot, to grow grain, to harvest it for flour, to abandon the nomadic culture of hunting and gathering." Werner takes collaborative collective cooking very seriously. He believes cooking together brings communities and neighborhoods back to life. Baking as block party? Werner is out to rebuild Western Pennsylvania one loaf at a time.Werner's first community oven convert, Braddock Pennsylvania's Mayor John Fetterman, didn't need much convincing. Fetterman presides over a city in desperate need of infrastructure. And a restaurant. This past January the city's only hospital closed and with it the city's only ATM and sit-down restaurant– the hospital cafeteria. How can a city create infrastructure when commercial capital and social capital are staggeringly low? For Fetterman, the answer was build it themselves. "I bounced the oven idea off John about two years ago, and he wanted to build it on the spot," says Werner. "About six months later, he had it up and running, And what happened next? People just started using it."The wood-fired Braddock community oven sits in a former vacant lot next to a former convent and across the street from the last remaining U.S. Steel plant in the area– a reminder of industrial halcyon days gone by. A local mason constructed the hearth from reclaimed stone and cinderblock from a run-down garage. With a few thousand dollars the oven was built and turning out smokey pizzas and gooey frittatas. "That this pile of material that was once a dilapidated garage in danger of collapsing could be repurposed for a bread oven is just a win win for everyone," says Fetterman. Since its opening, art installations,
literary gatherings
, and
Slow Food
events have attracted hundreds of people to the site.Werner continues to sing his gospel of baking as community bonding all over Western PA. Community groups, neighborhood associations, and galleries have all asked him for help. He's set his sights next on central Pittsburgh– the Polish Hill Civic Association has found a site and raised thousands of dollars at a recent fundraiser. "Pittsburgh really is the city of neighborhoods– we have over 80 neighborhoods," says Werner. "I want it to be the first city with a community of community ovens."
This post originally appeared on www.refresheverything.com, as part of GOOD's collaboration with the Pepsi Refresh Project, a catalyst for world-changing ideas.
Find out more
about the Refresh campaign, or to
submit your own idea
today.