Articles
A Design Team Rebrands the Teaching Profession
Kiss the apple and one-room schoolhouses imagery goodbye. Design firm Hyperakt rebrands the teaching profession for the 21st century.
\n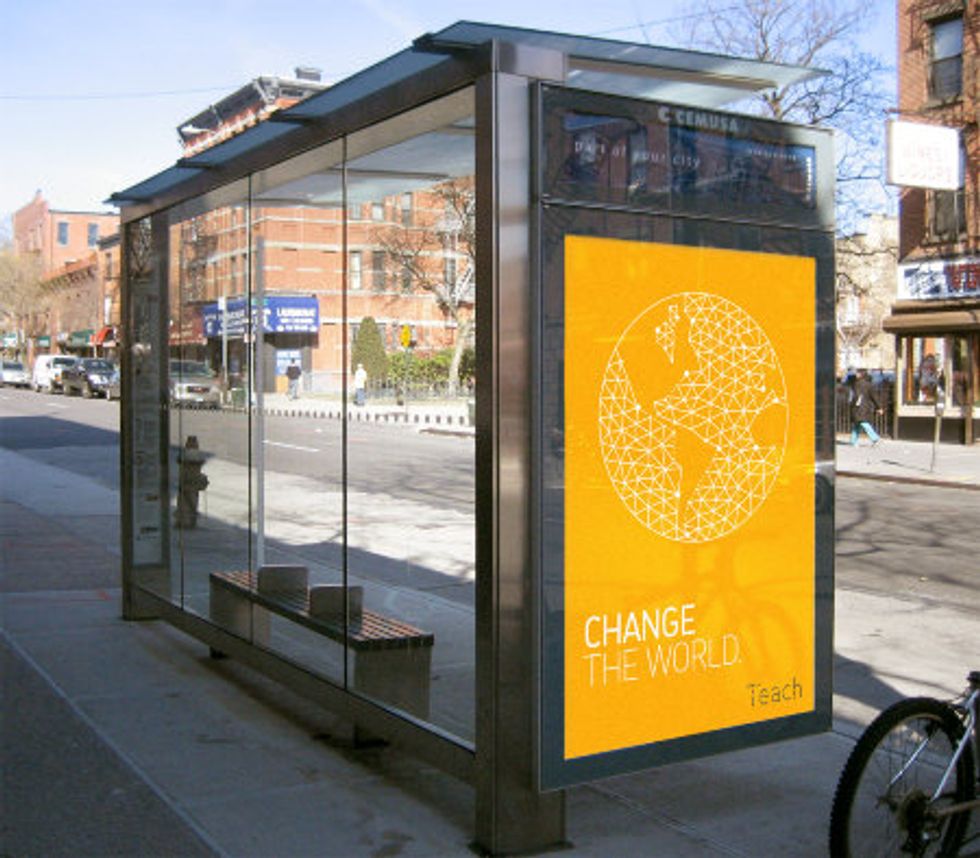 Could ditching the ubiquitous apples, one-room schoolhouses, and other uninspiring iconography associated with the teaching profession help reframe the way we think about educators? That's the goal of Teach, a rebranding effort by New York City-based design firm Hyperakt to create "a new visual vocabulary" that more accurately reflects the sophisticated work 21st century educators do.
---
Hyperakt took on the redesign project after WNYC's Studio 360—which regularly asks firms to "rethink various cherished symbols"—received a request from Massachusetts teacher Kate Ahearn. "I have been teaching for 15-plus years and have enough of what I deem 'apple crapple' to last me a lifetime," Ahearn wrote to the program's host, Kurt Andersen.
Founders Julia Vakser Zeltser and Deroy Peraza—full disclosure: they also create infographics for GOOD—say the entire Hyperakt staff was thrilled to be a part of reframing the intellectual and creative work that teachers do. The designers began with the idea that since education is essential to human progress teaching is one of the most important professions out there. They set out to "capture the excitement and magic of activating the potential that is innate in every student." The design's connect-the-dots visual map theme represents the limitless ways teachers "help learners brainstorm ideas, reveal relationships, explain processes," and tell stories.
Zeltser says she receives several inquires a day "from teachers, schools, and education consultancies that saw or heard about the redesign." They want to know if the firm has posters that they can use to, for example decorate classrooms. The collection of logos, posters, and calendars are the most shared project ever on the Hyperakt site, so the company recently launched a separate companion website, InspireTeachers.org. All of the images are free and downloadable from the site.
While getting teachers the respect they deserve is certainly a complex task, the words and visuals we see about educators do have an impact. Although state or federal education agencies have yet to reach out to Hyperakt to adopt their designs for teacher recruitment campaigns, given the authentic, fresh approach they take to the recognizing the art and science of teaching, that might be a smart thing to do.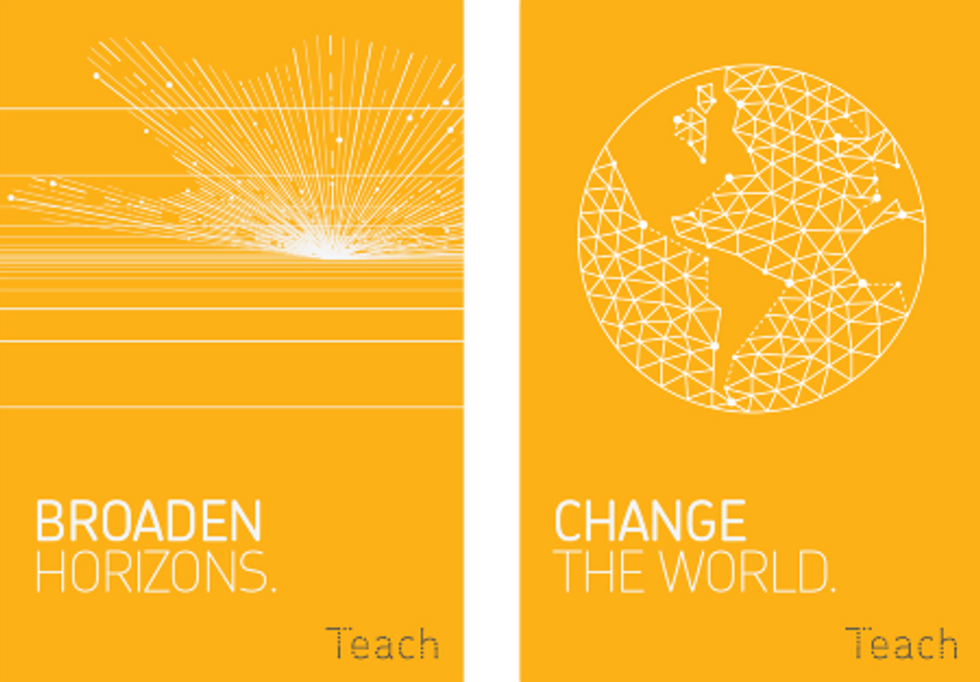 \n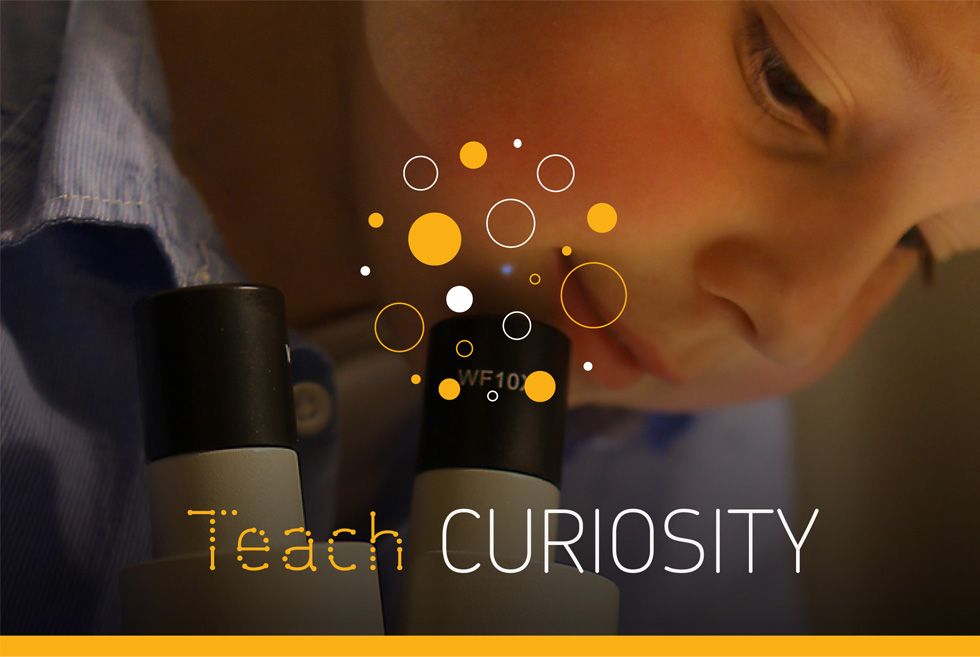 \n
Images courtesy of Hyperakt.
\n