Articles
A Green Idea Business and Government Agree On: Energy Efficiency
President Obama is announcing that $4 billion will go over the next two years into making government and commercial buildings more energy efficient.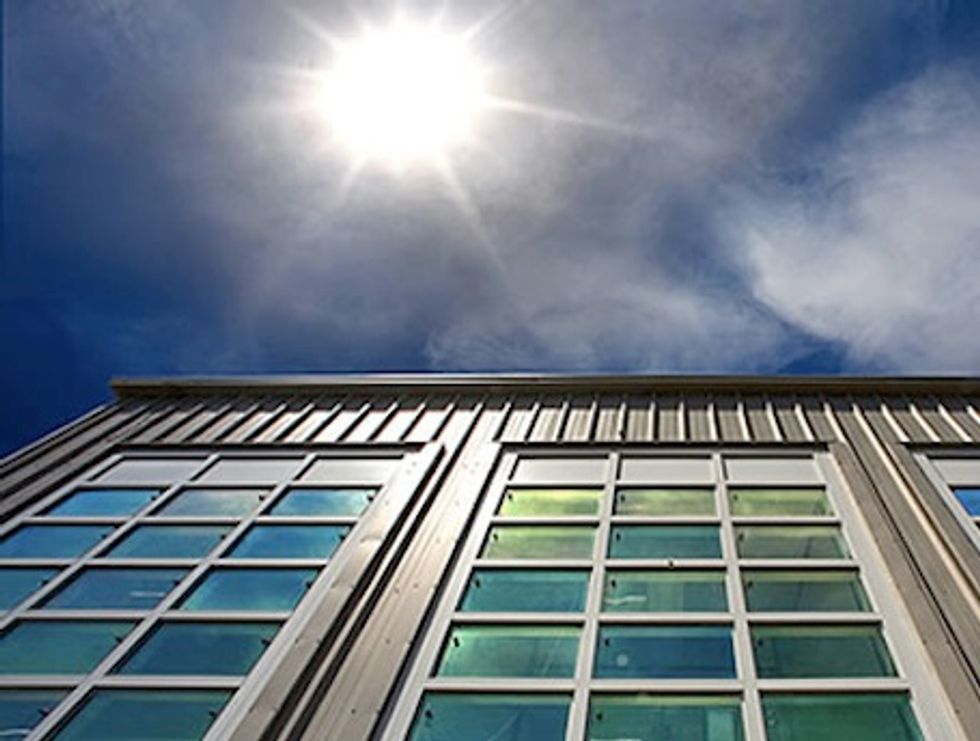 President Obama and former President Clinton
announced today
$4 billion in investments—a mix of public and private funds—to make government and commercial buildings more energy-efficient. Private companies, universities and health centers have committed to spending half of that total on retrofitting buildings. The other $2 billion will come from federal projects, but at no upfront cost to taxpayers: Private contractors will be paid from the energy savings generated by the upgrades.
The Obama administration and the business community haven't exactly seen eye-to-eye on environmental initiatives over the past two years, but even the Chamber of Commerce is on board with this efficiency project. Thomas Donohue, the president of the business lobby, toured a building slated for retrofits today alongside President Obama, and he said in a statement that the Chamber has been pushing for public-private energy efficiency partnerships for a decade.
---
Retrofitting a building requires some initial investment, but aside from the need for funds up front, there's no downside. Buildings account for more than a third of Americans' energy use, and in commercial buildings, a third of energy used fuels space heating alone. To decrease buildings' impact, there are two options: build cleaner energy sources to power them or minimize the amount of power they need. The tools to minimize power needs—more efficient heating and cooling systems, smart windows, better insulation, management systems that pinpoint the worst waste—have proven their worth. And retrofitting buildings to use less power is both cheaper and better for the environment than building new energy projects of any kind. Plus, efficiency improvements save money over time by shrinking a business' or a federal bureau's energy bill.
For the federal government, though, finding funds to make the initial investment has been a hurdle. Even though government agencies are required by law to improve energy efficiency, officials have told watchdogs like the Government Accountability Office that they don't ask Congress for energy improvement funds because they know the requests won't be met. So President Obama isn't proposing that agencies put up the money for energy improvements. Instead, the federal building retrofits will be funded through "energy savings performance contracts," which use private financing to jump-start efficiency.
These contracts aren't perfect. In 2009, the Department of Energy's inspector general examined a handful and found that the government was paying the contractor larger sums than it had saved from efficiency improvements. The GAO has also floated a few concerns, and reported that the government pays a higher interest rate when it uses outside financing. But the Department of Energy has also found that these sort of projects "generally exceed guaranteed energy savings by about 10 percent." With a tight-fisted Congress in office, the alternative to this type of funding isn't paying for projects upfront: it's doing nothing. And for once, all the relevant players agree that's not the best way to move forward.
Photo courtesy of Lawrence Berkeley National Laboratory