Articles
Employees Weigh in on Building Energy Efficiency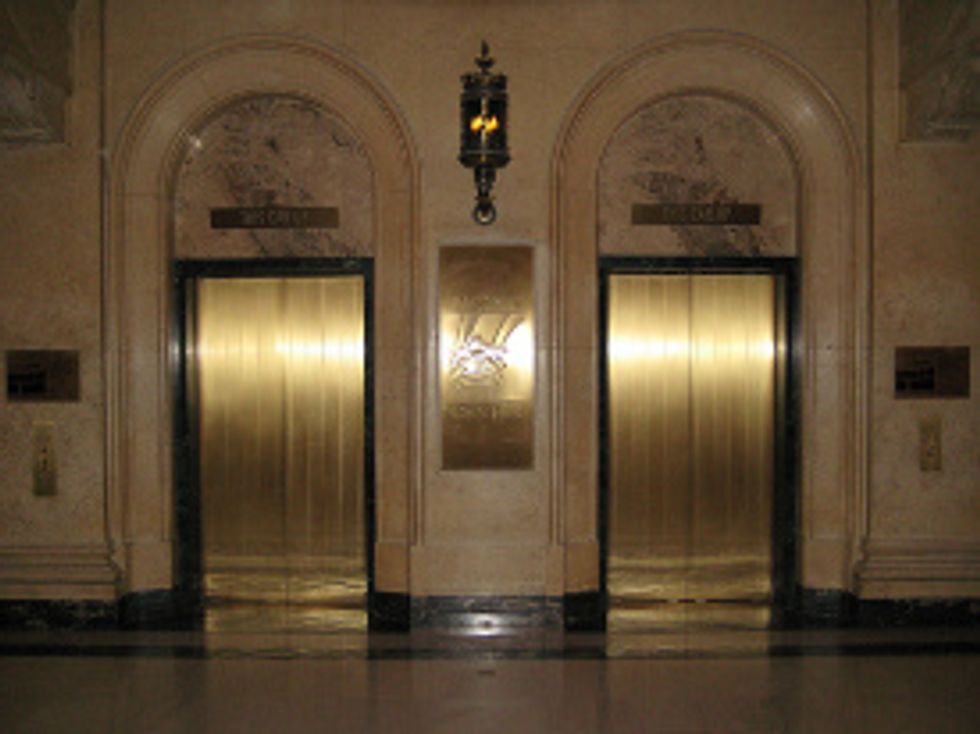 ---
There is a definite
green building
movement here in the United States. Energy efficiency is leading this trend as companies find ways to cut back on energy usage to not only reduce their environmental impact but also to save money on utility bills. However, it seems like a lot of companies and even building owners can be doing better by making small changes according to the results of a new IBM study.
IBM conducted a study of 6,500 office workers across the nation. The topic of the study was energy efficiency in the workplace. IBM assessed 10 different areas in determining a building's overall
energy efficiency
. The results of the study were then compiled into the Smarter Buildings Index.
The following categories were used in determining the energy efficiency rankings: elevator wait times, Internet access, badge access, lights turning off automatically in the evening, presence of sensors that adjust lights and temperature when people enter and leave rooms, use of renewable energy sources, low-flow toilets, use of air-friendly products, respondents opinion of how environmentally-friendly building is, and respondents' desire to participate in building redesign.
I've worked from home for years but prior to that I worked on the top floor of a 17-story building. I wasn't motivated to climb the stairs everyday so I often waited for the elevator. In reviewing the survey results it looks like I wasn't alone in that eternal wait for an elevator. When looking at the total time that survey participants spent waiting for an elevator over the past 12 months, I was amazed. During those 12 months, the 6,500 employees waited for a total of 92 years for an elevator to arrive.
Once these employees got into the elevator, they had another obstacle to overcome—getting stuck in the elevator. During that same time period approximately 33 total years were spent in a stuck elevator across the 16 cities in the survey.
New York
City residents had it worse with employees spending 5.9 cumulative years stuck in an elevator.
I've been stuck in an elevator before and it was not fun. There were seventeen of us and we were stuck for approximately three hours. That little incident was more than two cumulative days in an elevator. The problem, from an energy efficiency perspective, is that these elevators are using energy during this entire process without providing any benefit whatsoever to the building owner.
Combining an ill-timed elevator system with the broken but still using energy elevator adds up to quite a bit of energy use right there. I can honestly say that I've never thought about efficient elevator systems when looking at improving a building's energy efficiency but the IBM study shows that this is clearly an issue worth looking at.
Other survey results include:
\n
Less than one third of survey respondents reported that the lights in their building automatically shut off at a preset time each evening.
Only 14 percent work in a building that uses a renewable energy source.
Only 27 percent of those surveyed work in a building that senses when a room is occupied and adjust the lighting and temperature.
\n
Two of these three issues are relatively easy fixes. Installing an automated lighting and temperature control system will allow a company to not only turn off lights every night but to also control a room's specific settings on the fly. If the room is not occupied, the lights are off and the temperature can be adjusted. Once the system senses that someone is in the room, the lights come on and the temperature is reset accordingly.
While energy efficiency is a hot button topic right now, the study shows that as a nation building owners have quite a ways to go. Reducing energy consumption in commercial buildings is an integral part of reducing the nation's overall greenhouse gas emissions.
Melissa Hincha-Ownby is the business blogger for the Mother Nature Network.
Related Articles on Mother Nature Network:
Agency releases new green building report
Photo (cc) by Flickr user ricardodiaz11