Articles
A Moveable Feast: Supper Clubs Are the Future of Foodie
From underground restaurants and pop-up picnics to traveling potlucks and listserv-based lunches, the recession is rendering restaurants obsolete.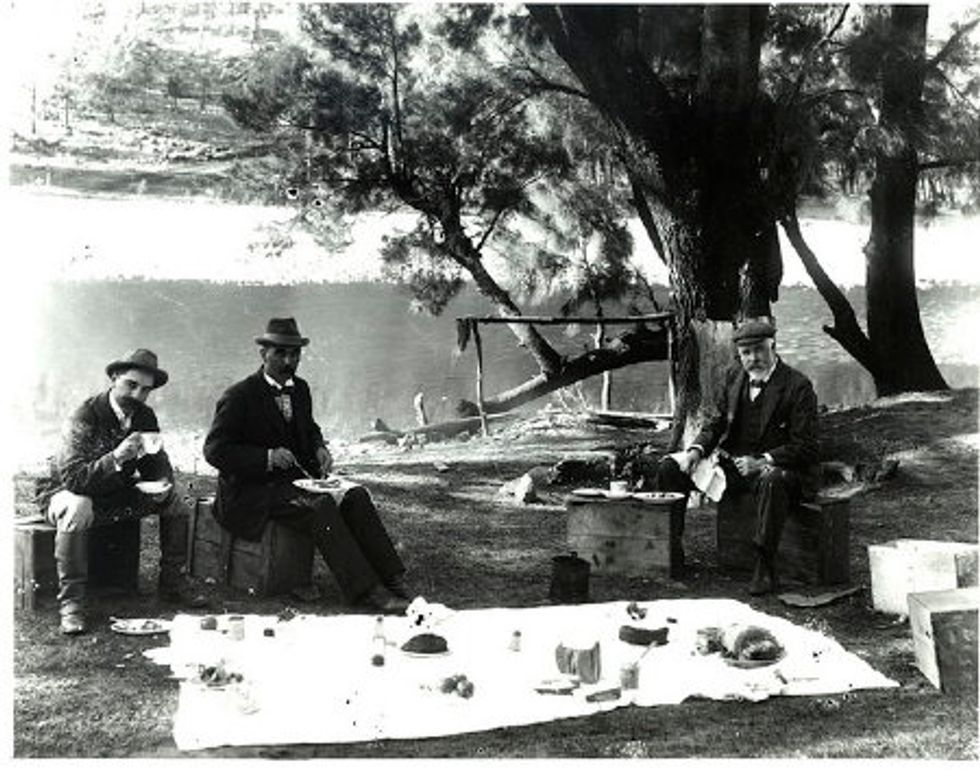 At the intersection of foodie and DIY lies the supper club. It takes many forms: underground restaurants, pop-up picnics, traveling potlucks, message-board meet-ups, or listserv-based lunches. We'll spare you the trivialities of a trend piece, but from what we hear, these informal meals are a great way for food lovers to experiment with high-quality ingredients in a low-pressure way, share great meals, and build community. Often pop-up meals are dedicated to a social mission, like Artist Bailout, a public meal that raises money to "democratically fund" work by emerging artists in Los Angeles.
---
Now there are tools popping up to help like-minded diners connect. Grub.ly lets a registry of people in San Francisco know when there's a dinner happening via text. And SaltShaker.net maintains a list of underground dining opportunities around the country. We can't vouch for how up-to-date the list is, but it's certainly worth checking out.
Photo by (cc) Flickr user State Records NSW