Articles
Stella McCartney and Adidas teamed up to create a hoodie that's 100% recyclable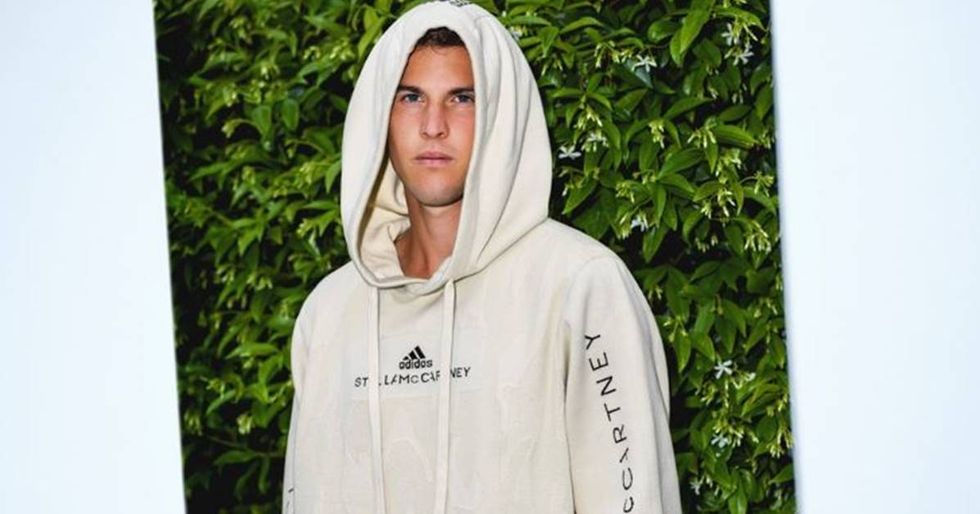 adidas
In the U.S., the average consumer has more than enough clothes. So labels have to keep generating new styles and fashion trends to keep people consuming. If clothes didn't go out of fashion, think of how little each of us would spend on them.
---
Besides the fact that we should all feel a little guilty for being manipulated into consumption by the whims of "fashion," the ever-growing number of textiles produced worldwide is bad for the environment.
According to the EPA, textile waste occupies nearly 5 percent of all landfill space. Every year, the U.S. generates an average 25 billion pounds of textiles, but only 15 percent is donated or recycled and 85 percent winds up in landfills.
We're thrilled that a new initiative to tackle clothing and textile waste across #Europe has been launched by #WRAP… https://t.co/wTGbfTXiQa

— Enviroclothes (@Enviroclothes) 1530727216.0
Fashion designer Stella McCartney and Adidas have teamed up to help stop the growing problem of textile waste by creating a 100 percent recyclable hoodie and tennis dress.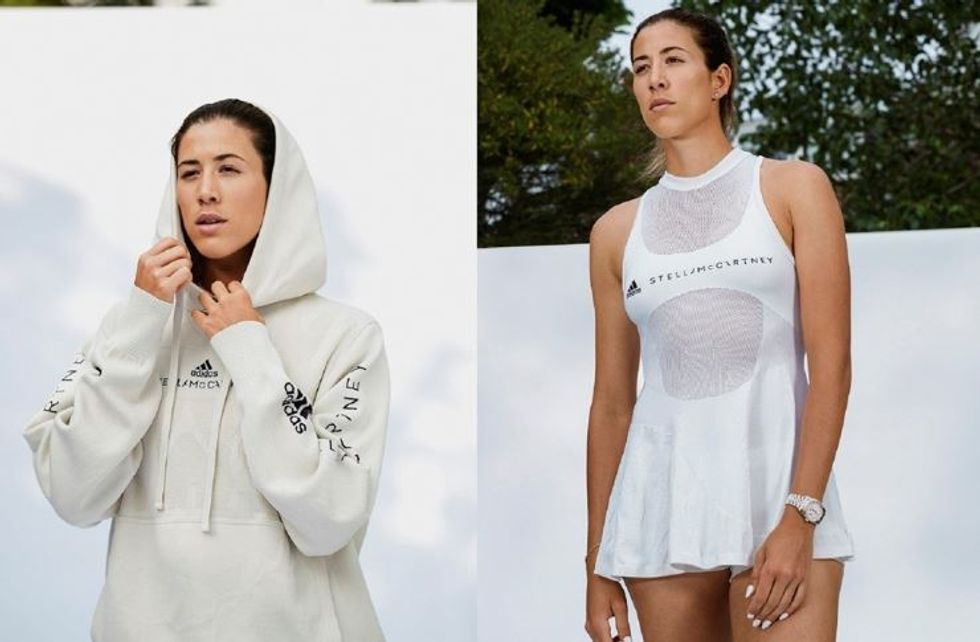 via adidas
The Adidas by Stella McCartney Infinite Hoodie was created with advanced textile innovations company Evrnu and is made from 60 percent NuCycl and 40 percent organic cotton that has been diverted from landfills.
The Adidas by Stella McCartney Biofabric Tennis Dress was made in collaboration with Bolt Threads, a company that specializes in bioengineered sustainable materials and fibers. It's made with cellulose-blended yarn and Microsilk, a protein-based material comprised of renewable ingredients.
Unfortunately, if you'd like to rock some of this sustainable athletic gear it's going to be a while. The tennis dress is a prototype and only 50 hoodies have been produced.
"Fashion is one of the most harmful industries to the environment," James Carnes, Vice President of Strategy Creation at Adidas, said in a statement. "With Adidas by Stella McCartney, we're creating high-performance products that also safeguard the future of the planet."
This isn't McCartney's first foray into eco-friendly fashion. Her label aims to ensure that all of her garments are recycled or reused. According to McCartney's website, her fashion brand sees the need for sustainable clothing to be "an exciting opportunity to unleash the creative potential of fashion and it is an opportunity we are proud to be part of."
According to Adidas, this is just the first step in its ultimate goal of becoming 100 percent sustainable.
"Creating products with upcycled plastic waste was our first step," the company said in a press release. "The next challenge is to end the concept of waste entirely. Focusing on three core areas, we will explore ways to create products that can either be fully recyclable or biodegradable."