Articles
America's Least Wasteful Cities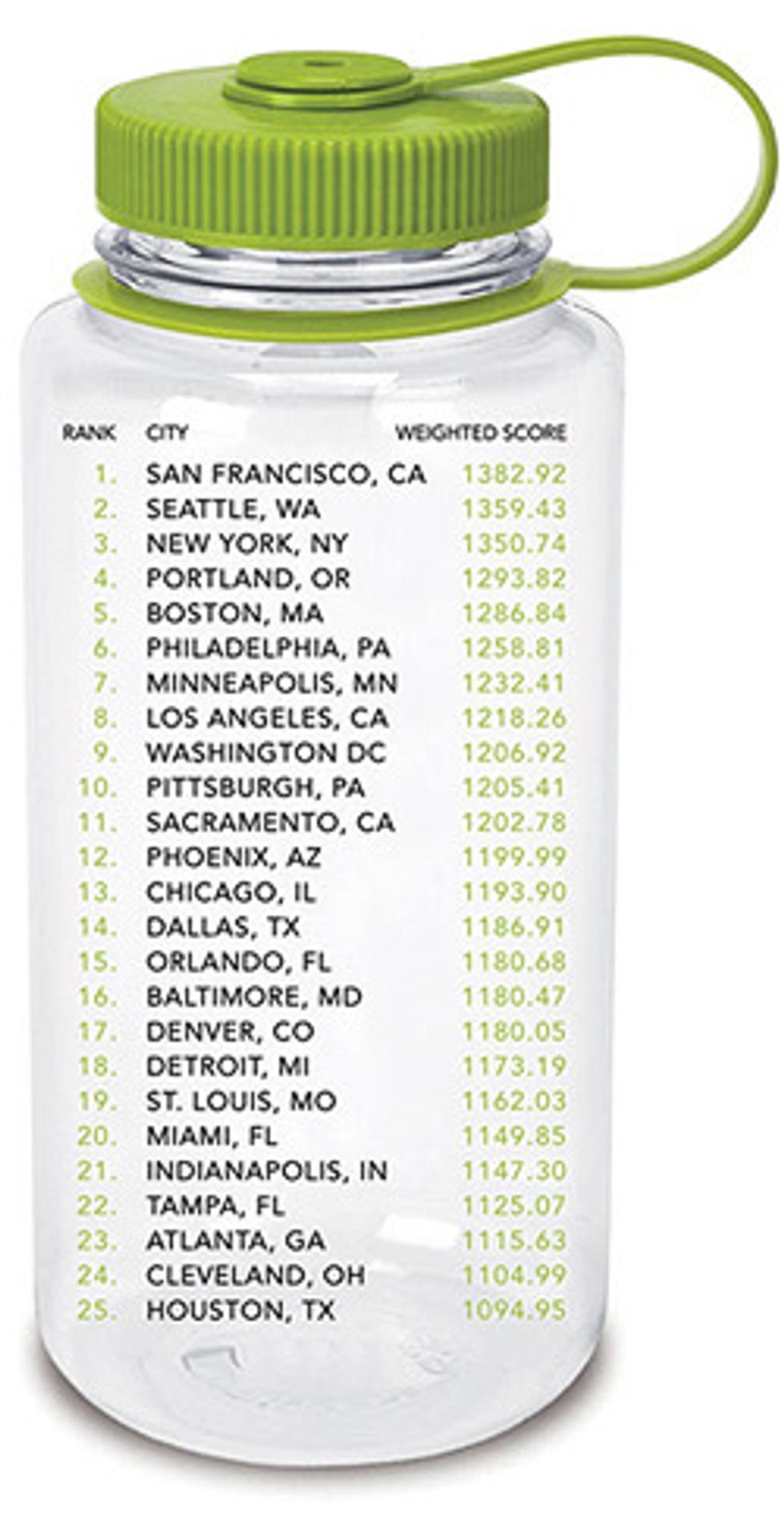 ---
Apparently, the water bottle makers at Nalgene also produce (or simply commission)
a pretty good survey of which cities are the least wasteful
. This is their second year doing the survey and the list is dominated by the usual suspects.
The study questioned 3,750 people from the 25 largest U.S. cities about a whole range of behaviors, from taking public transportation to hanging the laundry to dry outside and saving leftovers. The behaviors with bigger impacts (walking for short trips rather than driving, for example) were given more weight than the largely symbolic ones, like saving wrapping paper. There's more about the methodology
here
.
So good for San Francisco and Portland, but we all knew they'd be on this list. It's Dallas that's surprising. It jumped from 24th to 14th in a year. What's been happening there? Is this a cultural shift or are there some new city policies we should know about?