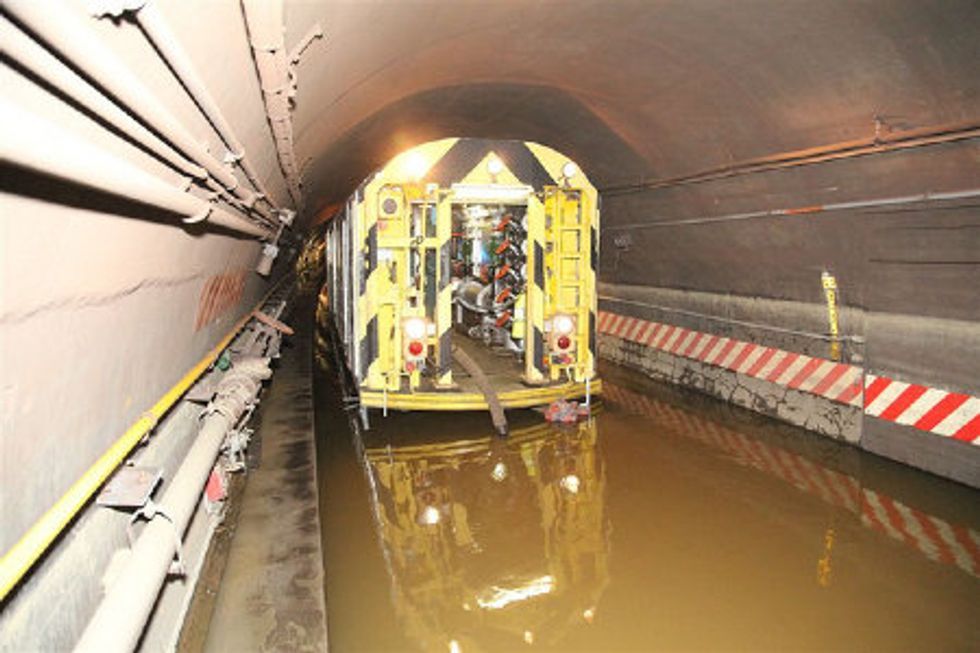 New York City's recovery from Hurricane Sandy has been anything but perfect. Two weeks after the storm there are still sections of the city without power, water and heat, and the Brooklyn Battery Tunnel has only just reopened. But it could have been a lot worse, were it not for the city's built-in emergency response resources. New York is so big and puts so much energy and money toward preparing for a terrorist attack or other such emergency, that the city itself already had more of the hardware and personnel required for recovery than a smaller, less-well-funded metropolis would. It's like an economy of scale, but for disaster response.
---
"New York City is capable of handling large-scale emergencies because of our emphasis on operational planning, i.e., not only what must be done but how we get it done," said Joseph Bruno, the commissioner of New York's Office of Emergency Management. "The city's unique and substantial assets make operational planning possible." Put into plain language, that means the city has more resources it can throw at a problem, and more plans to do so effectively, than a metropolis with fewer people.
But in order for that economy of scale to work as such, it had to focus on certain parts of the city. A few days before the storm some friends announced they were leaving town ahead of the weather, and wondered if my household would do the same. No, we decided. We want to be as close to Manhattan as possible, because whatever breaks, that's where they'll fix it first. We were right.
The clip at which New York brought parts of itself back from the storm was remarkable, and it was made possible in by the city's unique resources, the size of its staff, and the plans it had in place. It showed how sheer scale could render an effective response to disasters that would have crippled a mid-sized metropolis, and that still present challenges in Long Island, New Jersey, and farther-flung parts of the city such as the Rockaways.