Articles
Art on Track: Public Art Meets Public Transportation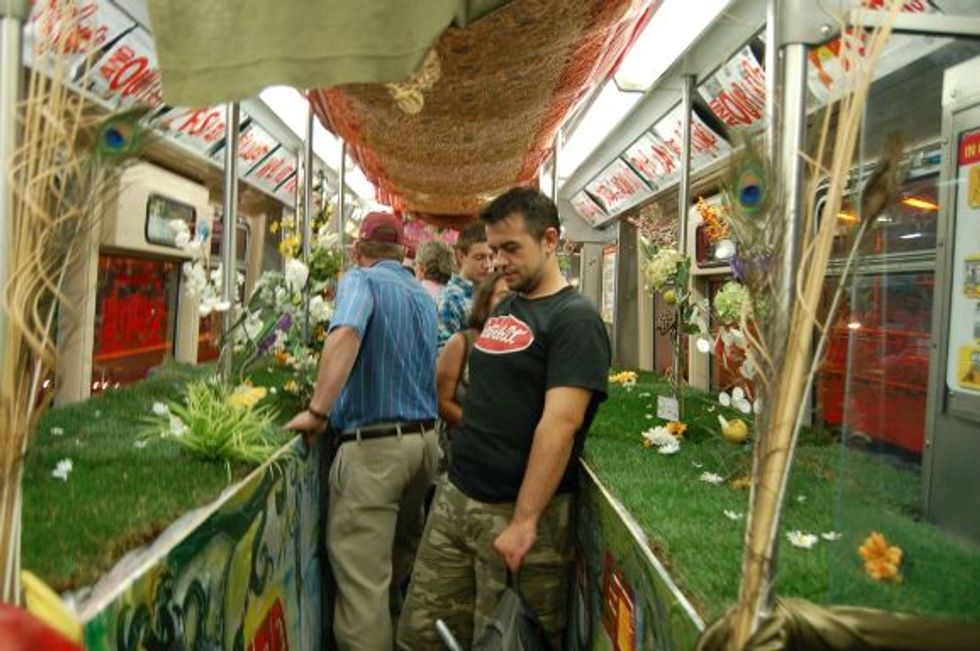 Public art and public transportation combined? What more could you ask for? Art on Track is a young annual event in Chicago (it started in 2008) that temporarily transforms one eight-car CTA train into a moving art gallery, with installations by different local artists in each of the cars.
---
Produced by a nonprofit group of artists and designers called SALVO, Art on Track aims to provide artists with a challenging new venue and get their work in front of a broader audience than probably visits the city's museums. This year, Art on Track takes place on Saturday, August 7, from 5 p.m. to 10 p.m.
This year's lineup of artists has yet to be released, but you can see photos from Art on Track 2008 and 2009 here.
Via PSFK
Image: Chicago Art on Track, a Creative Commons Attribution Non-Commercial No-Derivative-Works (2.0) image from chicagoceli's photostream