Articles
At a Co-op Fabrication Shop, L.A. Makers Build Furniture and Community
The Knowhow Shop supplies L.A. designers and DIYers with top-of-the-line fabrication equipment and a growing community of knowledgeable experts.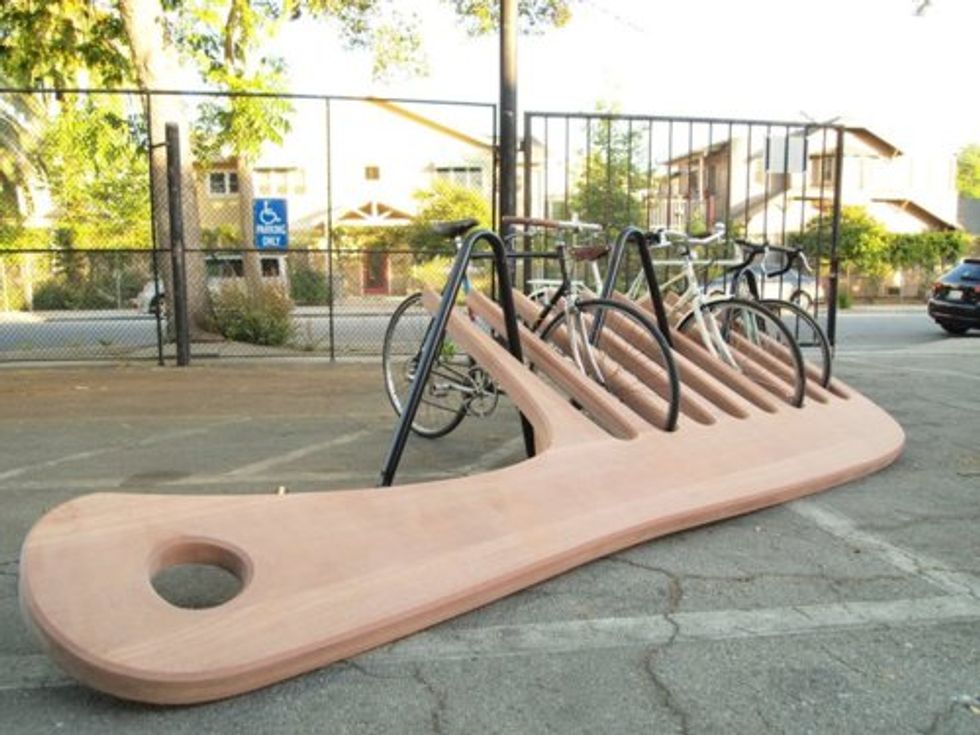 As dedicated DIYers know, sometimes those rusty Fiskars scissors just won't cut it.
Knowhow Shop
in Los Angeles's Highland Park is giving makers, designers, and shop enthusiasts a place to experiment with top-of-the-line fabrication equipment like woodworking machines, a newly installed CNC router, and even a laser cutter—without busting their budget.
Besides the hulking machinery, the 1,800-square foot space also supplies its members with readily available expertise. Simply put, education is part of the package. "It's fun to have pros in here building interesting things… but we love teaching people how to make stuff. Honestly, the know-how part is the most fun," says co-owner Kagan Taylor, who spent years building furniture. He operates the shop with two partners, Justin Rice and Joshua Howell, and all three sport beards (hence the facial hair-heavy logo). The trio makes up PopUp Design, an interdisciplinary firm that also makes use of the facilities.
---
The shop uses a punch card system where you pay only for the time you use. A punch gets you a day of work along with access to all the equipment (the laser cutter is an additional charge). "We've got five benches. When we've got five people in here working, it feels like a full shop," says Taylor.
Though newcomers to Highland Park (they opened January), the shop is already starting to get some buzz. "Everyone's talking about them," says Matt Schodorf, owner of nearby Café de Leche, who heard about the shop from a customer and stopped by himself to do simple repairs on a wooden puzzle. The shop doesn't exist only for building, says Kagan, it's also there for bonding. Tips, introductions, and even a few projects have been passed along through the shop's grapevine. "It's a great way to develop a network of people who are interested and excited about making things."
Top image: PopUp Design's bike rack for a public art project in Roanoke, Virginia
Live in Los Angeles? Sign up for GOOD LA and we'll deposit exactly one good L.A. thing in your inbox each day. You can also follow GOOD LA on Facebook and Twitter.