Articles
Atlanta turned a food desert into a 7.1-acre food forest to provide healthy produce to the community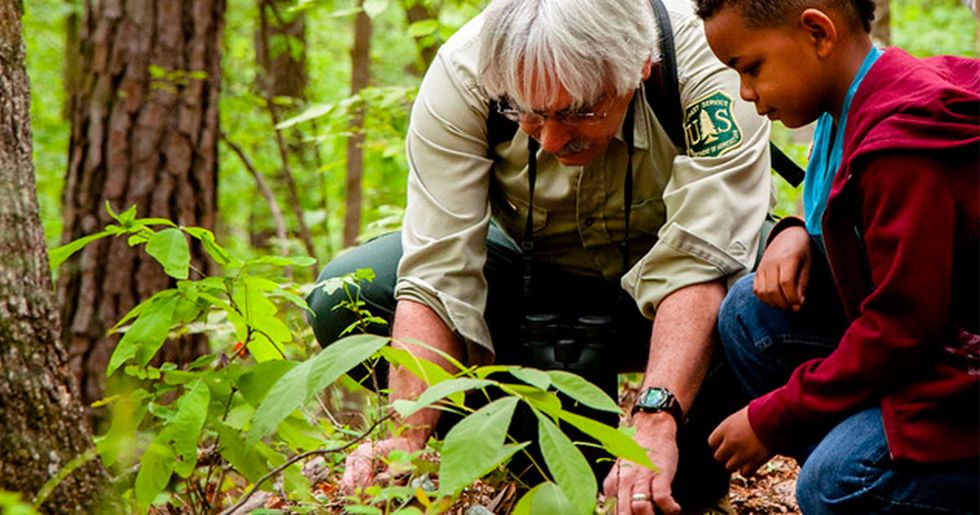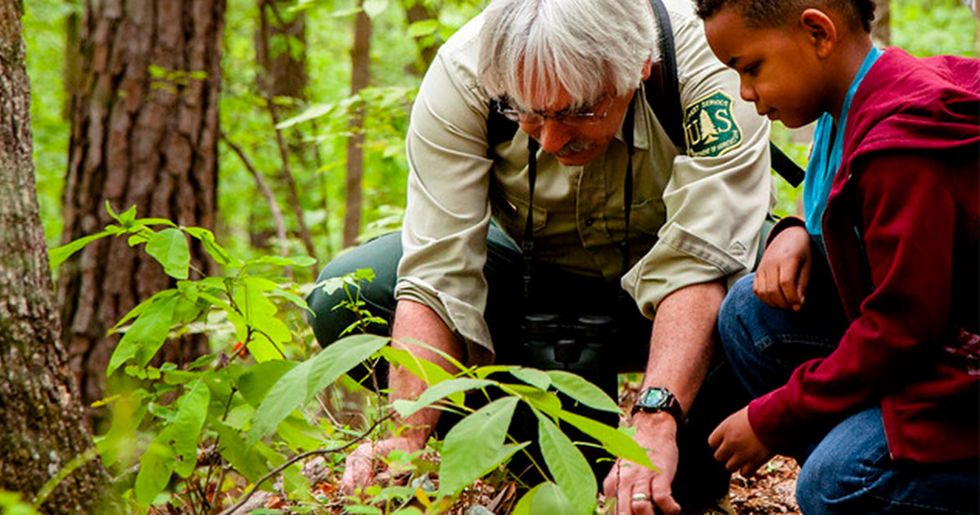 More than one-third of the population of the Lakewood-Browns Mill community in Atlanta lives below the poverty line, but now they'll have fresh food literally at their fingertips. What was once a food desert (a low-income area lacking access to fresh foods) is now a food forest (a public space that grows fresh produce). A plot of 7.1 acres of abandoned land has been transformed into a community garden, complete with walking trails. The community is free to pluck food from over 1,000 edible fruit and nut trees, shrubs, and vines.
---
The Urban Food Forest is the nation's largest. This is the first food forest in Atlanta and is open to the public, free of charge. But the City of Atlanta wants to make sure this isn't just one food oasis in the middle of the food desert. The city plans to "strengthen local food economy to ensure 85 percent of the city residents are within one-half mile of fresh food access by 2021."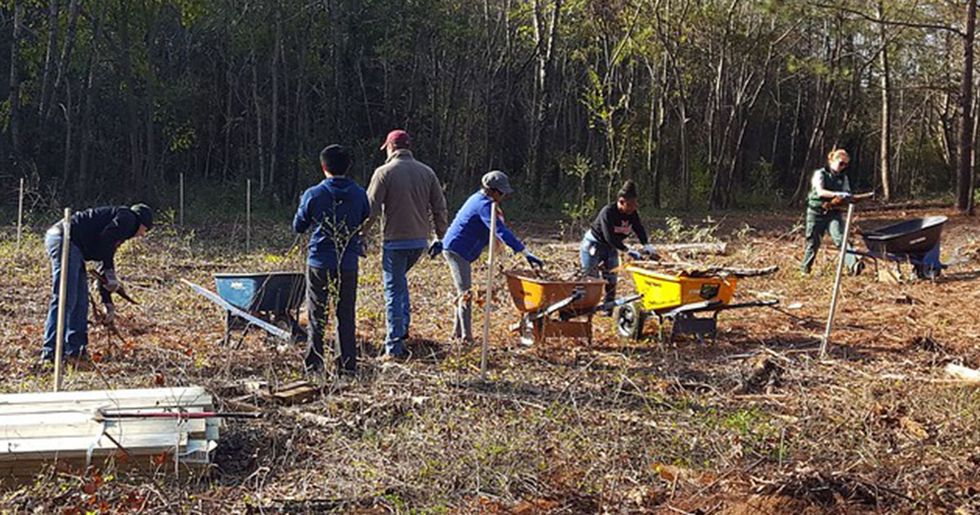 Source: Forest Service
The community food forest has truly been a group effort. The Conservation Fund, local nonprofits, and volunteers all came together to grow the garden. The City of Atlanta Department of Parks and Recreation, National Parks service, Trees Atlanta and Concrete Jungle all rolled up their sleeves to create and maintain the food forest, and Trees Atlanta will maintain the fledgling food forest.
In 2016, the Conservation Fund purchased the vacant land, and this year, the City of Atlanta paid the them $157,384.00 for the land."Residents still talk about the land's former owners, who left excess produce from their farm on fence posts for neighbors to claim and enjoy," the USDA said. "Now this land will celebrate that history and make new memories for the community."
Atlanta isn't the only city to venture into food forest territory. Many other food forests have been grown in other parts of the country and have been proven successful, including the Beacon Food Forest in Seattle, and the George Washington Carver Edible Park in Asheville. There are now over 70 food forests in America.
Now, getting fresh food is literally a walk in the park, the way it should be.