Articles
Babcock Ranch: The Community of the Future?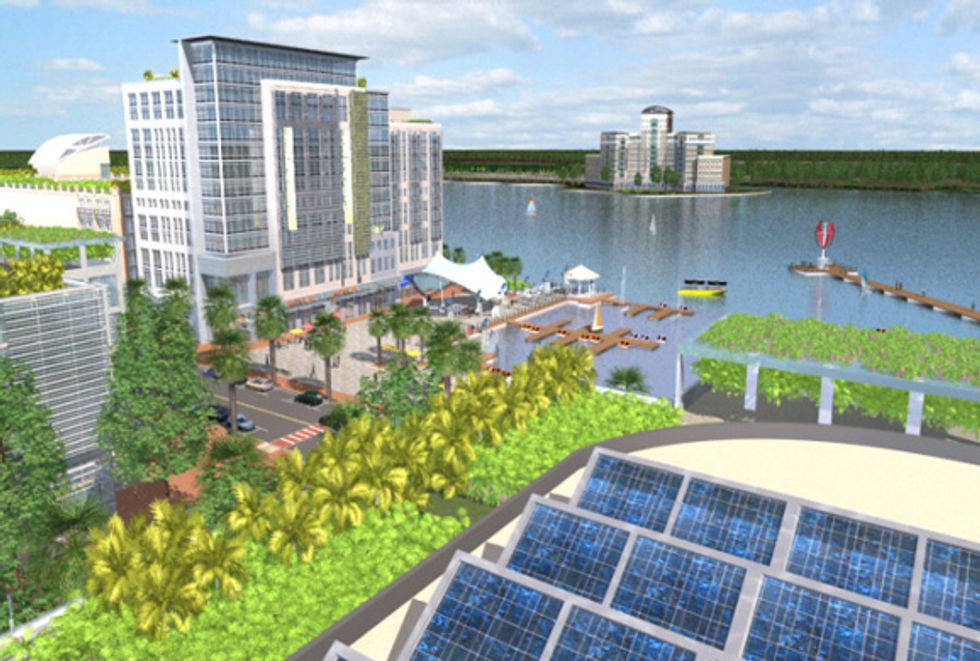 The Florida developer Syd Kitson is planning to build a 17,000-acre, all-solar community for 45,000 residents in Charlotte and Lee counties. Florida Power & Light (who
participated in a sustainability panel
as part of GOOD December) will power the entire development-called "Babcock Ranch"-with a 75-megawatt solar array.
VentureBeat reports
:
"Kitson estimates he needs to attract at least 45,000 residents to his $2 billion ranch. To do so, he plans to advertise 20,000 available, permanent jobs (a rarity in this economy), good schools, acres of wilderness preserves and open space, and the opportunity to reduce your carbon footprint to nil. As far as what kind of jobs the city might offer, Kitson says he's encouraging companies that make solar installation equipment, lithium-ion batteries and other cleantech gadgetry to relocate to the city-transforming it into a hub for research and development as well as testing."
The economic situation (which hit Florida particulary hard) doesn't seem to have sunk the project and environmental groups are, by all indications, on board. Many had feared the land would be chopped up for unimaginative, piecemeal development. Some more renderings: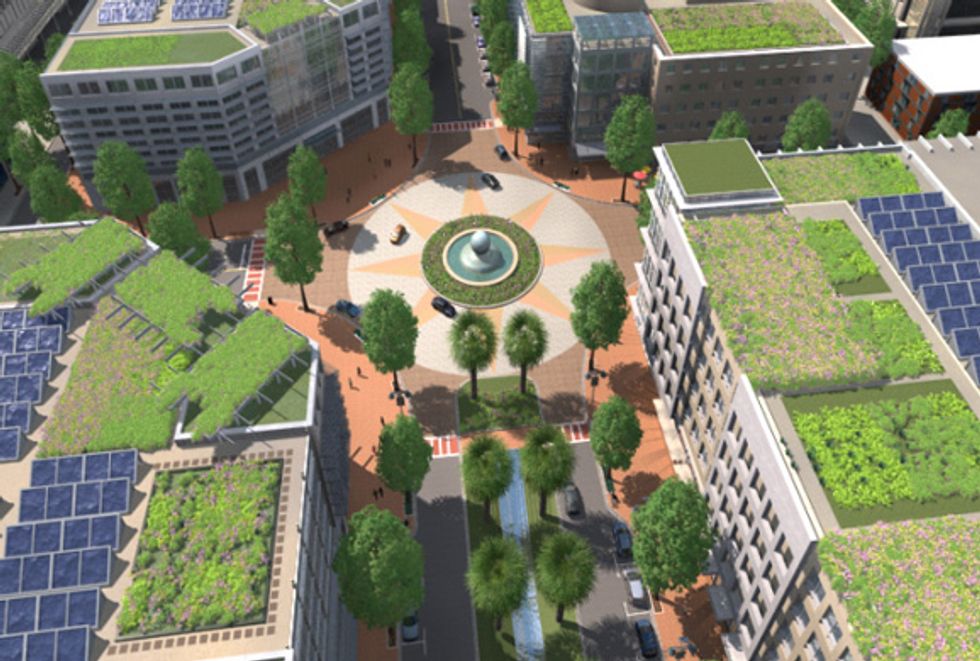 ---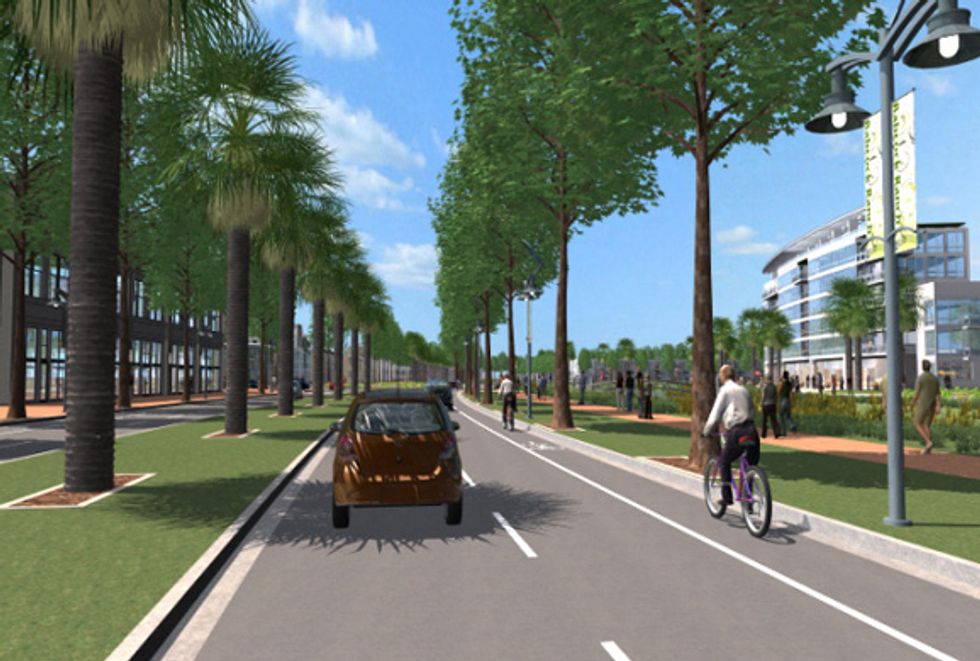 I'm especially glad to see that more than half of the land in the development is set aside for nature preserves and other open spaces. That'll not only help the state preserve some biodiversity, but will also benefit the quality of life for the development's human inhabitants. My only gripe, and it's a minor one, is that calling it a "ranch" seems a little hokey.There's tons of information at
the Babcock Ranch site
. Your thoughts? Is this the way to build communities for the 21st-century?
Thanks, Craig.