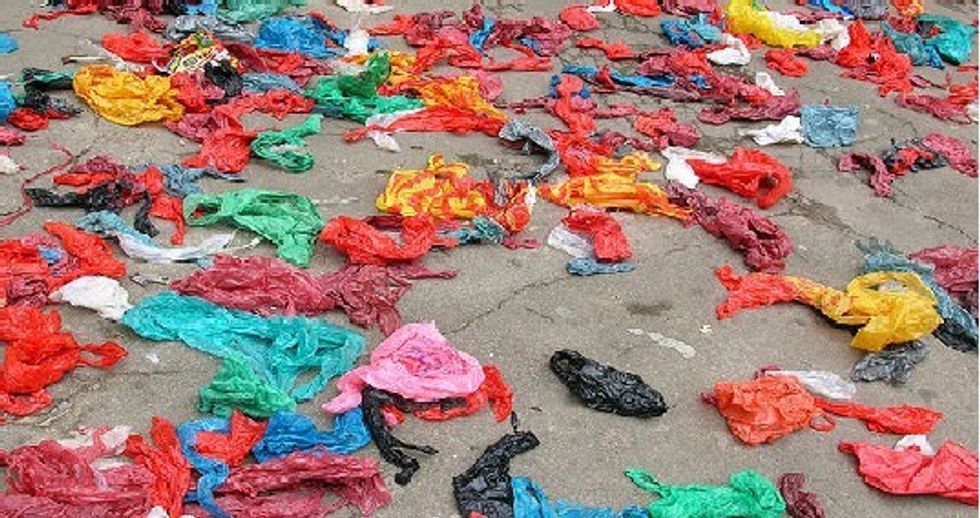 ---
Plastic bags are going out of style pretty fast.
Los Angeles has just joined San Francisco, Israel, Melbourne, China, and
most of the African continent
(especially Rwanda, Eritrea and a self-declared independent region of Somalia!) in cracking down on plastic bag use. They've decided to
ban them all together
, effective as of July 2010.
Though this is good news, it may incite some panic. Change is hard. And finding the right, appropriately trendy eco-friendly grocery-toting alternative bag is an ambitious endeavor. But have no fear, there are other options: we came across
this great product
that allows you to dry (for presumable re-use) your (presumably damp?) pre-existing plastic bag supply by hanging them on an over-designed stick.
Via
Inhabitat