Articles
Bargain Builders
Sustainable design is too often available only to a wealthy few. Chad Ludeman wants to change that by asking what people really need.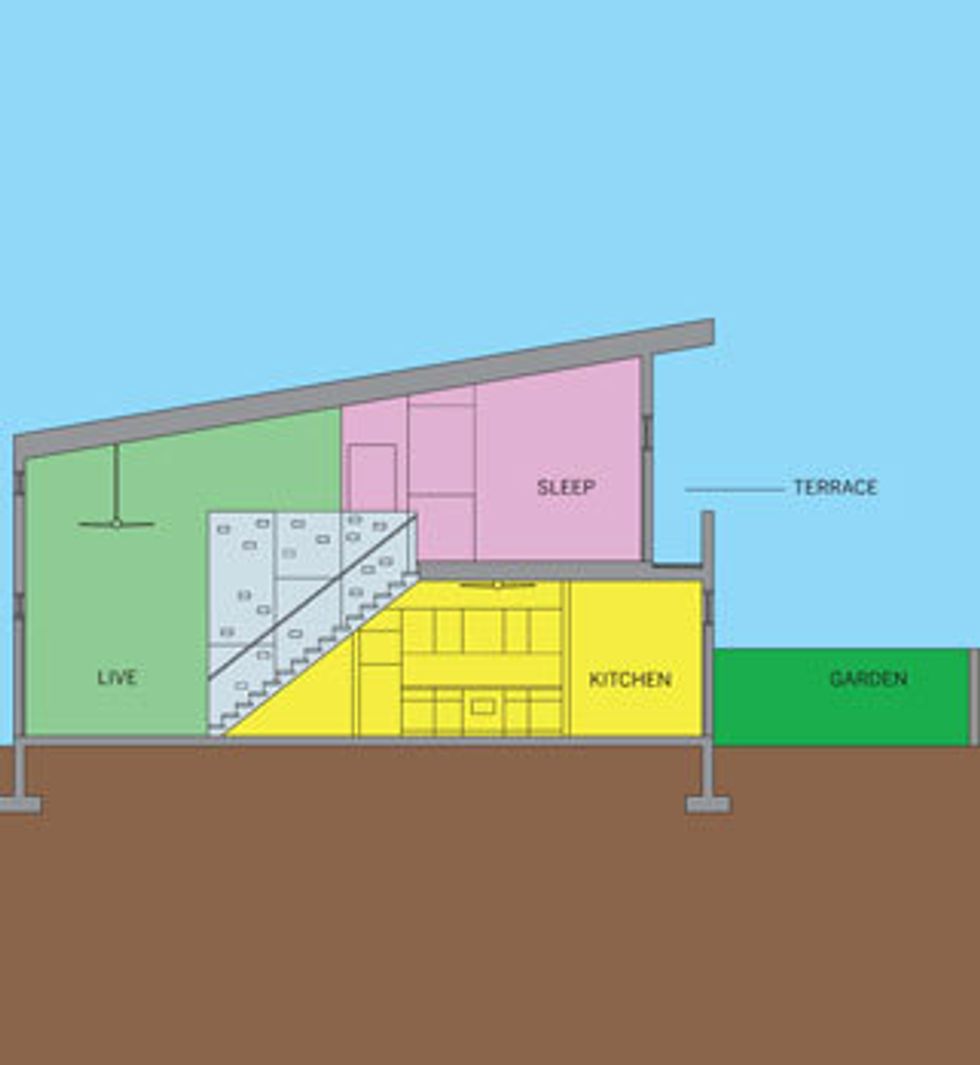 ---
Sustainable design
is too often a luxury, available only to a wealthy few. But first-time developer Chad Ludeman wants to change that. His company, Postgreen, is building an attractive sustainable house in slowly gentrifying North Philadelphia for $100,000."We're taking a minimalist approach, and saying, what do people really need?" says Ludeman. At a little more than 1,000 square feet, the house won't be huge, and the open floor plan means it can be built quickly, in as little as three or four days, keeping construction costs down. Don't look for granite countertops or hardwood floors. But you will find solar heating, recycled materials, and other touches intended to shrink the house's carbon footprint without inflating its budget.On the project's blog-
100khouse.com
-Ludeman is documenting the planning and building process. The goal is to complete and sell the house this summer-and, in the process, to dispel the idea that solar panels are only for those with cash to throw around.
POSTGREEN
is joined by the architects Interface Studio and the builders Level 5 Construction.
LEARN MORE
100khouse.com
PLAN
Interface Studio Architects
PHOTO
Véronique Huyghe Bel-Air