Articles
Bike Butlers: Park Illegally, They'll Oil Your Chain and Top Off Your Tires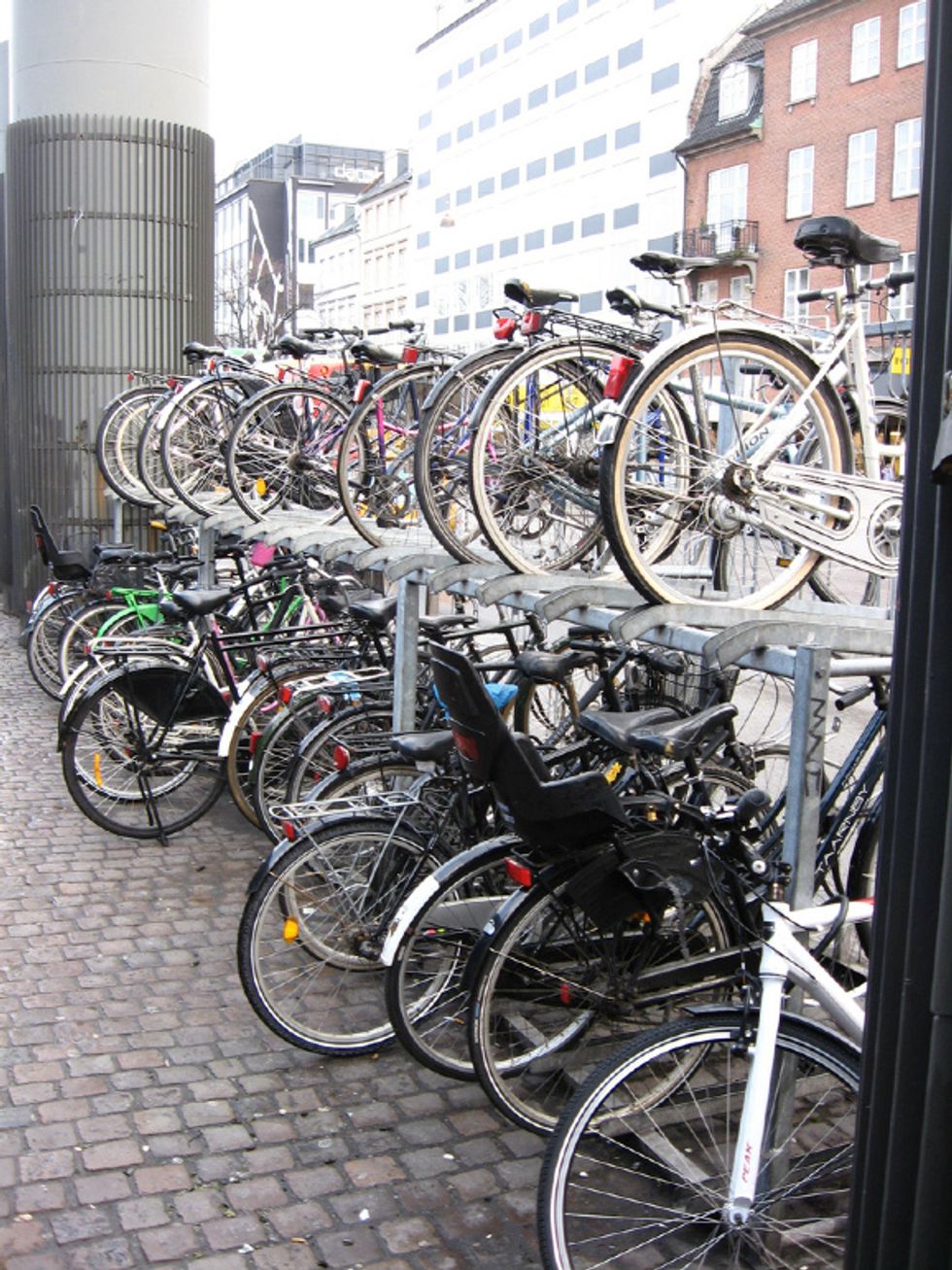 In Copenhagen, where 36 percent of residents commute by bicycle, bike parking can become an issue. Sometimes people lock their bikes in places where they might impede emergency vehicles or wheelchairs.
To deal with this problem, Copenhagen has developed a force of Bike Butlers. Since April, they've been patrolling five metro stations in the city. They find illegally parked bikes, give each one some some fresh oil for the chain and top off the tires with air, and then leave a note asking the owner to park in a rack in the future.
---
The approach is working. When the program started, the Butlers were dealing with 150 illegally parked bikes each day. Now that number has dropped to between 30 and 50. Oh, to have urban problems like Copenhagen does.
Photo (cc) from Flickr user Padraic.