Articles
Blu Buffed from MOCA's Wall: The Museum Responds
Here's MOCA's response for why the museum took down Blu's mural just one day after the artist completed it.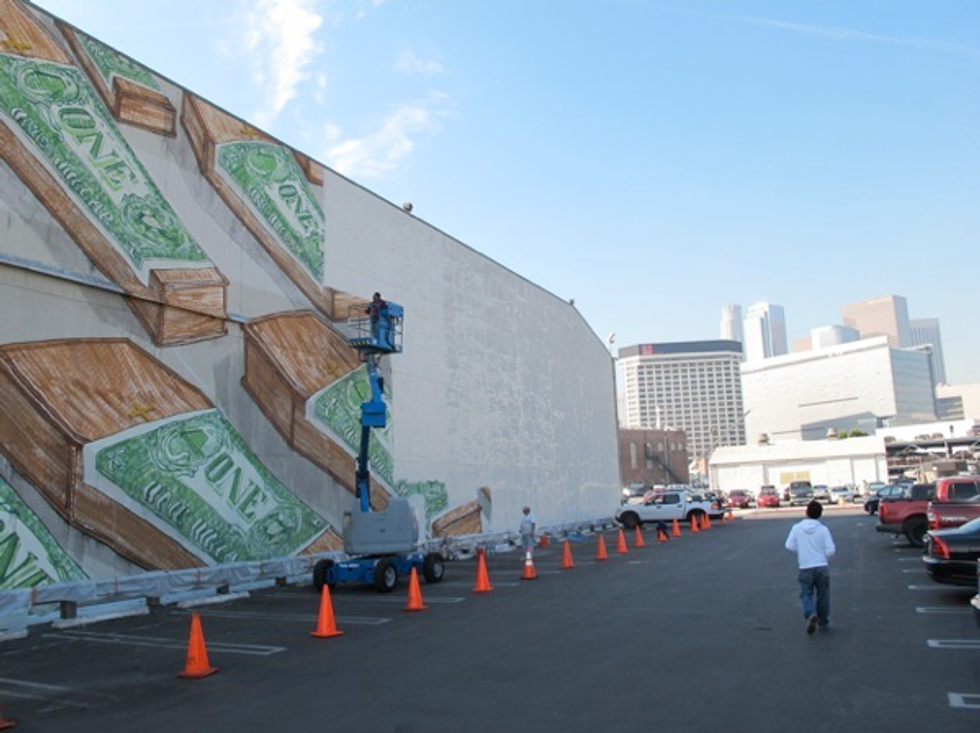 Last week we reported on
the curious case of Blu's disappearing mural
, which was buffed from the walls of Los Angeles's Museum of Contemporary Art just a day after it was completed.
Now we have MOCA's explanation, from Jetset Graffiti (via Unurth), for why the mural got taken down:
---
The Geffen Contemporary building is located on a special, historic site. Directly in front the north wall is the Go For Broke monument, which commemorates the heroic roles of Japanese American soldiers, who served in Europe and the Pacific during World War II, and opposite the wall is the LA Veterans' Affairs Hospital. The museum's director explained to Blu that in this context, where MOCA is a guest among this historic Japanese American community, the work was inappropriate. MOCA has invited Blu to return to Los Angeles to paint another mural.

\n
So there you have it. The context is helpful for understanding the museum's rationale, but it doesn't inspire much confidence that its upcoming street art retrospective, "Art in the Streets," will have any teeth. As long as none of the featured artists have made work that could be interpreted has having anything to do with anything anyone's ever experienced, it shouldn't ruffle any feathers.