Articles
Boosting Literacy Through America's Littlest Library Branch
The public library in Clinton, New York upcycled a classic British phone booth and turned it into a neighborhood branch.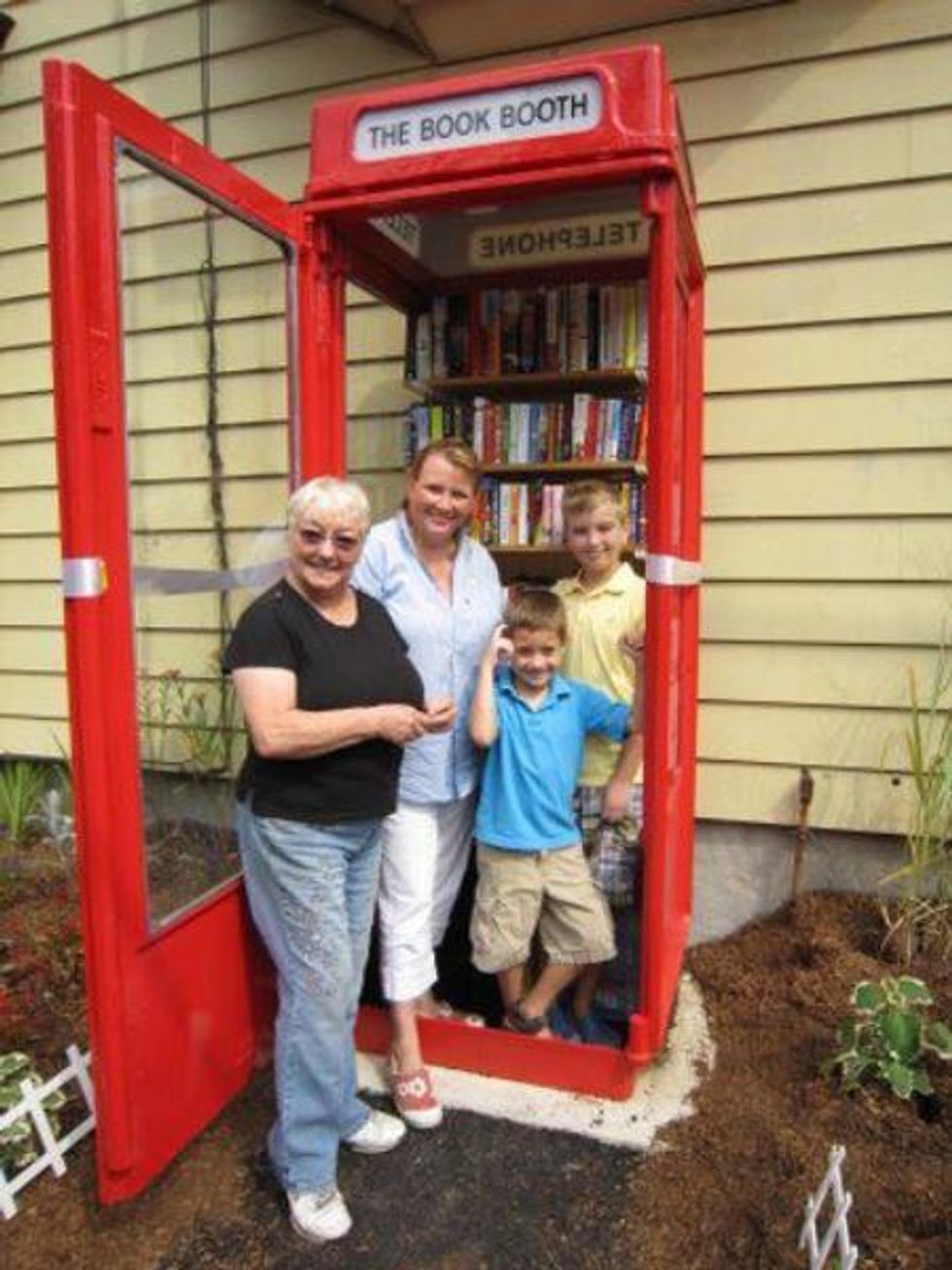 We've written before about book booths, small repurposed phone booths or newspaper dispensers that boost literacy by allowing people in a neighborhood to borrow and lend books. Until now, these have mostly been independently run efforts, but thanks to the Clinton Community Library in New York's Hudson Valley, what may be the first library-run book booth opened its doors over Labor Day weekend. And it's housed in the most cheerful space possible: a classic British telephone booth.
---
According to Library Journal.com, Claudia Cooley, a member of the Friends of the Library group, "was familiar with the recent British trend of transforming no longer used booths into art galleries, toilets" and even pubs. Because there's no town center in Clinton and the main library has become a community gathering place, Cooley decided to upcycle a local booth, which came from England in the 1990s when two town residents brought it over to sit outside their tea room.
Refurbishing the booth cost less than $1,000 and was a collaborative effort. A local auto body shop repainted "the weathered booth its traditional red and a local carpenter built the shelves," according to Cooley. Joann Innello, a library clerk who helped Cooley set up the booth, says the part of town with the book booth is so far from the main branch that it's hard for residents to reach the library. "We're hoping that the little booth will bring people out and get them reading," she says. To that end, the booth is stocked with reading material for readers of all ages from a variety of genres.
The book booth will run on an honor system—the library isn't locking it up at night either. "If we keep it locked," says Innello, "how are the people of Clinton going to use it?"
So far, the tiny library branch is a success. The titles in stock have changed since the opening day, meaning that people in Clinton are reading and exchanging books.
Photo courtesy of The Book Booth: America's Littlest Library