Articles
Borneo Under a Bad Sign: A Gulf-Size Environmental Disaster Looms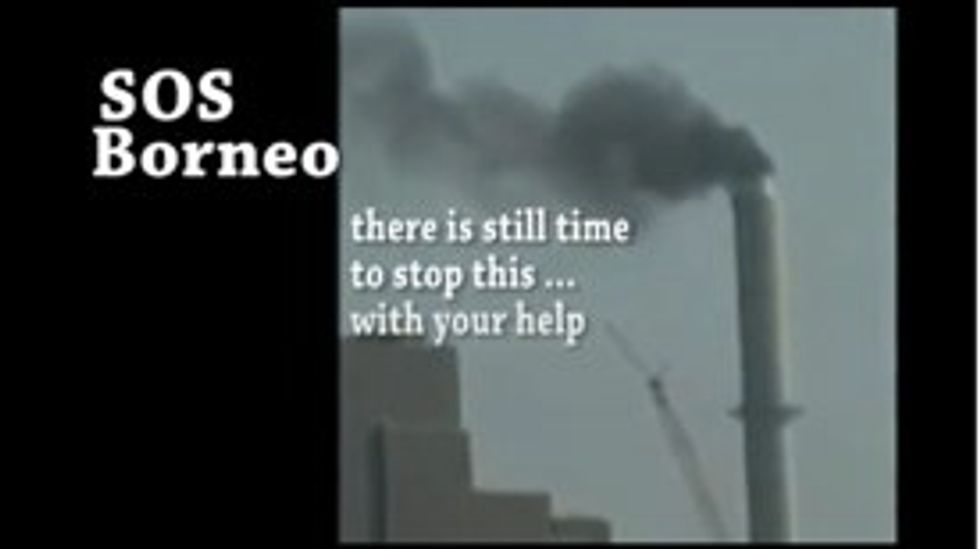 Like many, I've been following the Deepwater Horizon oil spill as if Grand Isle were my backyard. This widespread sense of personal frustration and outrage—as if we've all been directly victimized by BP—has certainly helped turn this particular spill into the most widely-reported environmental story of a generation.
Jamie Henn of 350.org has been thinking about this as well, and in a piece for YES! Magazine asked a critical question that demands reflection: Why doesn't every environmental challenge in the world feel just as personal?
---
I've wanted to know what makes the Gulf disaster tear up our hearts because there are other environmental fights out there that need to feel just as personal.

\n
Because, of course, when it feels personal to the broader public, problems are addressed and injustices righted. Which brings us to Borneo. Writes Henn:
For the last two months, I've been emailing and Skype-ing with Cynthia Ong, one of the leaders of Green SURF, a coalition of organizations in the Malaysian state of Sabah on the island of Borneo. Cynthia and her allies are working to stop a coal fired power plant that could have a devastating effect on the environment and community of the island.

The people of Borneo need the support of the international community to stop the plant. With most of the paperwork already approved and construction ready to begin this August, the Prime Minister of Malaysia, Najib Razak, is one of the few people left with enough power to still pull the plug.

If Najib feels enough international pressure, there's a good chance he will scrap the plant. But without a global response, the project will undoubtedly move forward.

\n
Check out this SOS Borneo video to see what's at stake:
[youtube]http://www.youtube.com/watch?v=FAamNexYo_0
If that feels personal enough for you, here are a few suggestions from Henn of what to do: "Green SURF is encouraging people to write on Najib's Facebook page or send him an online postcard expressing opposition to the plant," and "Petitions, like the one up now at Change.org, are also circulating. Joining the SOS Borneo Facebook group can help you stay up to date with the latest developments."