Articles
Gulf Oil Spill Heads West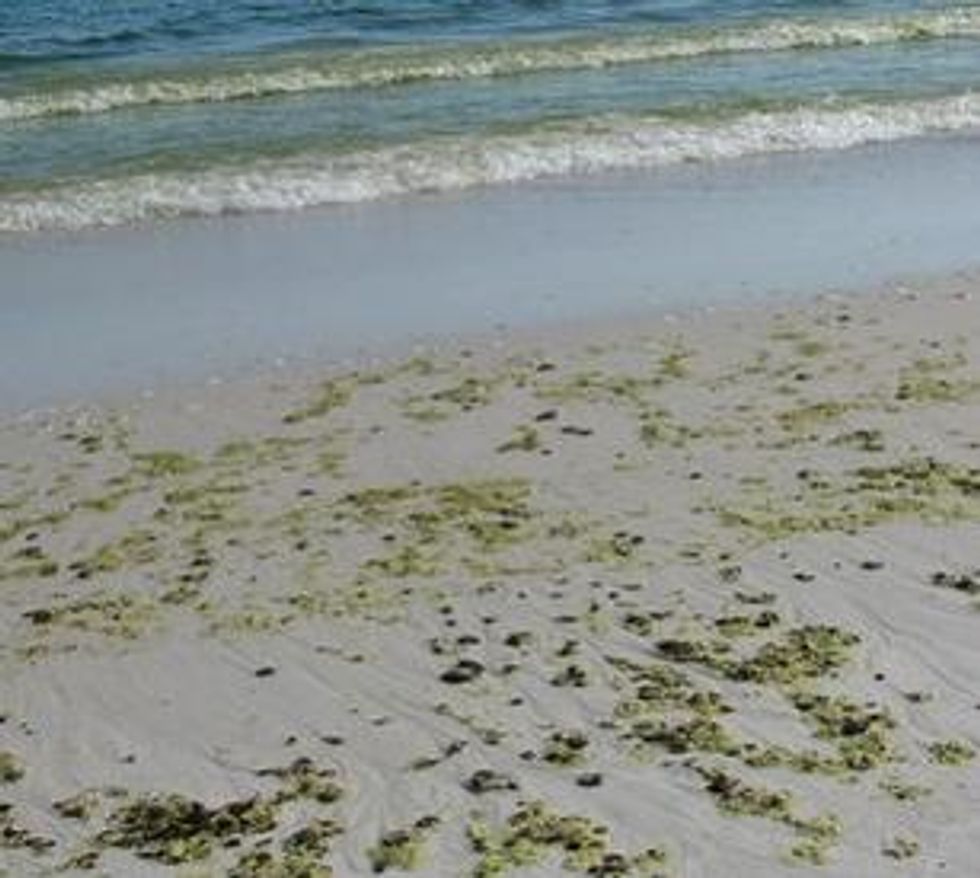 As of today, Texas beaches can be added to the casualty list of the BP oil spill, joining ranks with Louisiana, Alabama, Mississippi, and Florida. Tar balls rolled up on the shoreline in Galveston, and while it's unclear whether they drifted from the site of the original spill or leaked from a ship carrying collected oil to be processed, the damage is done. In spite of the deployment of a super-skimmer to suck up mass amounts of oily water, it is likely that the effects of the spill will continue to spread. As the Agence France Presse explains on Grist:
The ruptured well a mile down on the seafloor has now spewed somewhere between 2 million and 4 million barrels of oil into the Gulf.

---

The current containment systems can only capture or flare some 25,000 barrels of oil a day, a number set to double when a third vessel is expected to be in place on Thursday.

It will likely be mid-August at the earliest before the ruptured well is permanently capped by injecting mud and cement with the aid of relief wells.

\n
Read more about the spread of the spill and increasing costs for BP in the full post on Grist.
\n
Photo (cc) by Flickr user egwentz via Grist.