Articles
Another BP Leak Forces Shutdown of Major Alaskan Pipeline
Another year, another BP oil blunder. This one, a leak in Alaska, is driving up oil costs worldwide.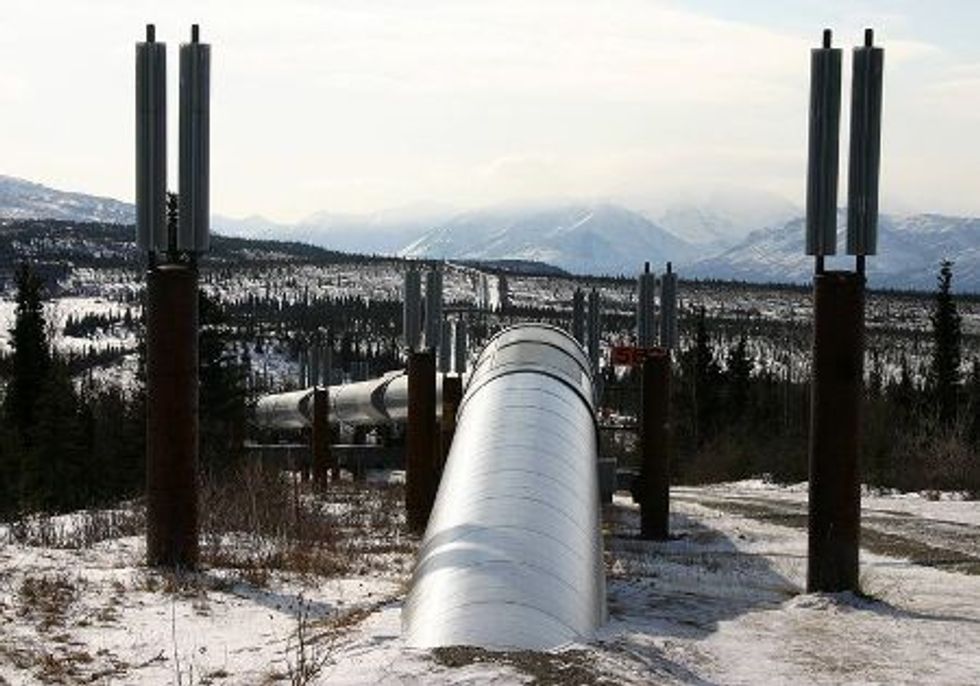 After discovering a leak at a North Slope pumping station, BP was forced to
shut down the Trans-Alaska pipeline
, which moves more than 12 percent of America's oil output. BP is the largest stakeholder in
Alyeska Pipeline Service
, which runs the entire pipeline system that stretches 800 miles from the vast Prudhoe Bay oil field to the port in Valdez.
The immediate environmental damage seems to be minimal. According to Alyeska, 10 barrels of oil were recovered from the basement of the pumping station, and one barrel of oil still remains. Though I'm reminded of the brilliant Onion headline: "Millions of Barrels of Oil Safely Reach Port in Major Environmental Catastrophe ."
---
Environmental concerns aside, the economic impact was immediately felt: The leak caused a sudden spike in crude oil prices by $2 per barrel, before settling at a $1 per barrel price bump. It has also caused BP stock prices to fall by more than 1 percent (after initially sagging 2.5 percent).
As we noted back in November, BP had already been called out for lax oversight and shoddy conditions in many of its Alaskan facilities. ProPublica then reported on 148 BP pipelines on the North Slope that received "F" (for failure) ratings from the company in internal reports.
Photo: Trans-Alaska Pipeline ( cc ) by Frank K on Wikimedia Commons