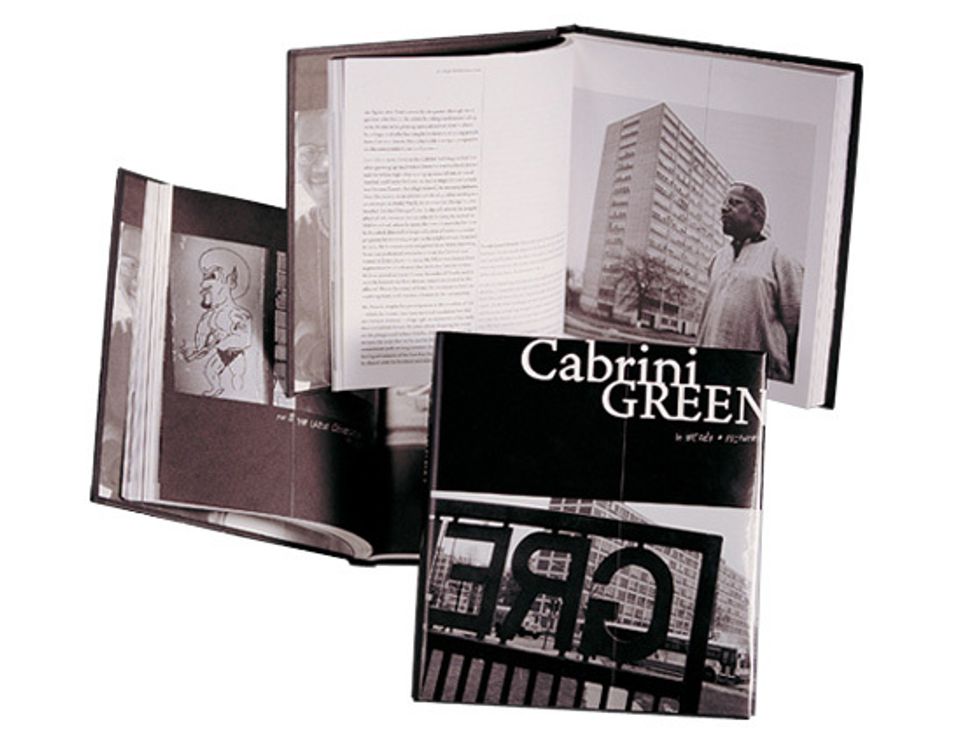 ---
We hope you've taken a moment to read our story about the Cabrini-Green neighborhood of Chicago ("
Two Tales of One City
" by
Siobhan O'Connor
). If you have, and if you'd like to learn more about the situation, consider picking up
Cabrini-Green: in Words and Pictures
. Written by Dave Whitaker, shot by Blair Jensen, and designed by John Bistolfo, it was published a few years ago by LPC Group. Unfortunately, just after publication, the distributer went under. A sad story, you say. Ah, but wait, not so fast: It turns out that the book's creators still have a few thousand copies. You can find those copies on
Amazon
and on
Barkdesignchicago
. Give it a look.