Articles
Can a Boston Collaboration End the College Completion Crisis?
A new program in Boston-area colleges aims to increase the number of students who graduate from college.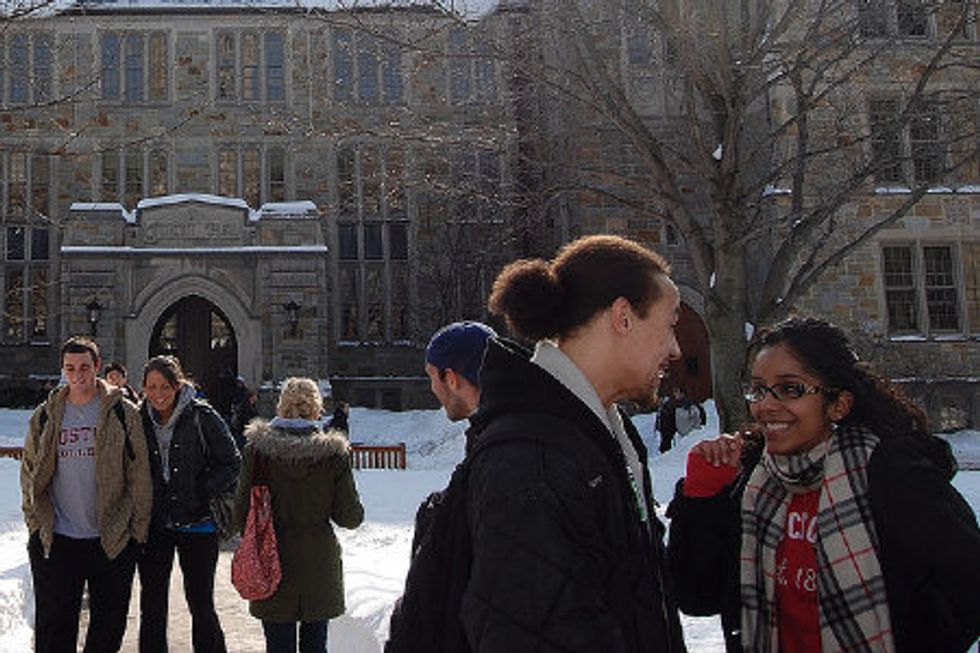 College freshmen never start school planning on dropping out, but if statistics hold true, only 57 percent of this year's incoming students will actually earn diplomas within six years. Ensuring these students graduate has real economic implications: research shows that students who entered college in 2002 but never finished their degrees end up costing
$4.5 billion
in lost wages and tax revenues every year. Now, a group of 25 Boston colleges and universities are working together to tackle the college completion crisis on a local level.
The schools, which range from public universities like University of Massachusetts Boston to private ones like Tufts, began studying the college completion crisis in 2009. They found that students enrolled in the area's community colleges, state universities, and less selective private schools aren't fully prepared for college-level study, so they end up needing to take several remedial courses before they can even begin their degree programs. For students who come from low-income backgrounds or challenging family situations, the extra time it takes to get up to speed, and the additional cost of these remedial classes, often ends up being discouraging.
---
Joan Becker, associate vice provost at UMass Boston, told The Boston Globe that administrators have learned that colleges "can't even assume students who need help have the confidence to ask for it or the ability to use it well." And, if they don't know how to get help, or feel like it's not available, they're much more likely to drop out.
The schools are testing a variety of solutions, including special summer programs to bring students up to speed academically and teach them valuable study and time management skills. Some schools are also experimenting with keeping at-risk students in special learning cohorts throughout the school year so they take the same sequence of classes and have dedicated support from counselors. And, despite budget cuts, the schools are also offering more scholarships so that instead of working long hours to support themselves, students actually have time to study.
Jennifer Engle, director of higher education policy and research at the nonprofit Education Trust, says the collaboration is a sign that the "sink-or-swim mentality in higher education" is over. "Schools are starting to realize that they have to play a role in helping their students succeed," she says. Initial signs indicate the Boston efforts are having a positive effect, so let's hope other colleges follow their lead.
photo (cc) via Flickr user Patricia Drury