Articles
Can Highway Farmers' Markets Beat Rest Stop Food? Can Highway Farmers Markets Beat Rest Stop Food
Along Massachusetts highways, local farmers offer an alternative to the Golden Arches.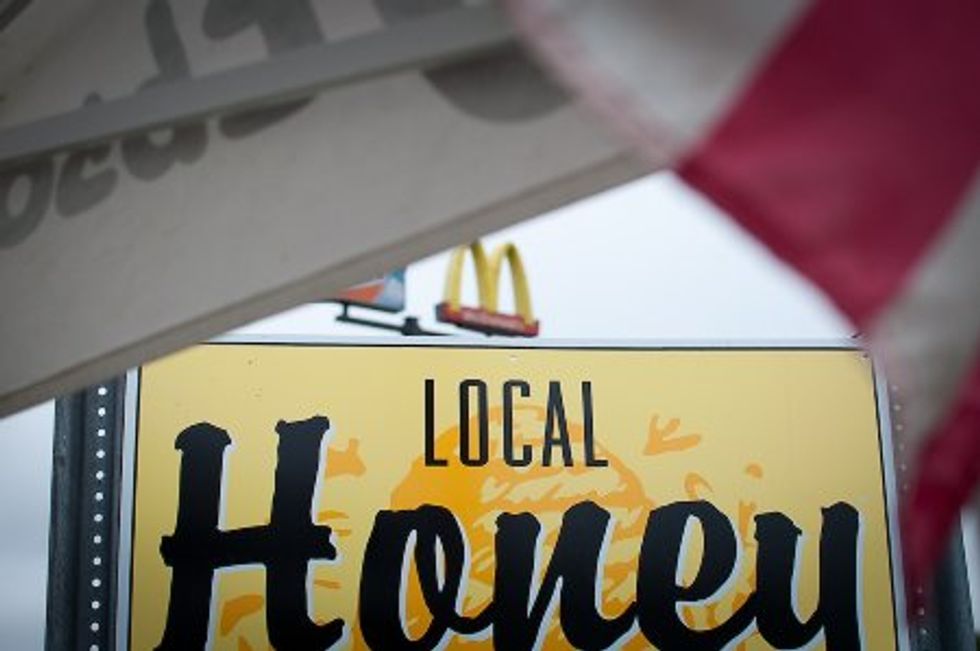 Massachusetts beekeeper Mark Lamoureux should be a staple at his local farmers' market. His 600 colonies of honeybees produce 20,000 pounds of raw honey in his Palmer, Massachusetts hives each year—an unprocessed, sustainable alternative to the pasteurized honey squeezed into your average grocery shelf plastic bear. But most of his state's farmers' markets are "right in the town square, where you see the same people over and over," says Lamoureux, 63. "Customers keep coming back to buy more strawberries, more corn. They come to me and say, 'Your honey is great! I don't need any more yet!'"
---
So five years ago, Lamoureux began hawking his honey on the side of the road. Now, he estimates that he sells seven out of every ten jars to customers he's never seen before. Lamoureux's roadside outpost, which lies on the route from Boston to Worcester, comes courtesy of the Massachusetts Department of Transportation. For ten years, MassDOT has offered up free space for farmers at rest stops along the state's highways. On summer weekends starting in May, the program offers fresh, local foods to weary travelers and a new platform for in-state products. "We can't sneak bananas out here," says Ashley Larzazs, a rep from West Brookfield's Honey Bee Orchards who has sold local fruits on the turnpike for three years. All in all, her produce travels only 50 miles from the tree; Lamoureux' honey makes a similar trip from hive to highway.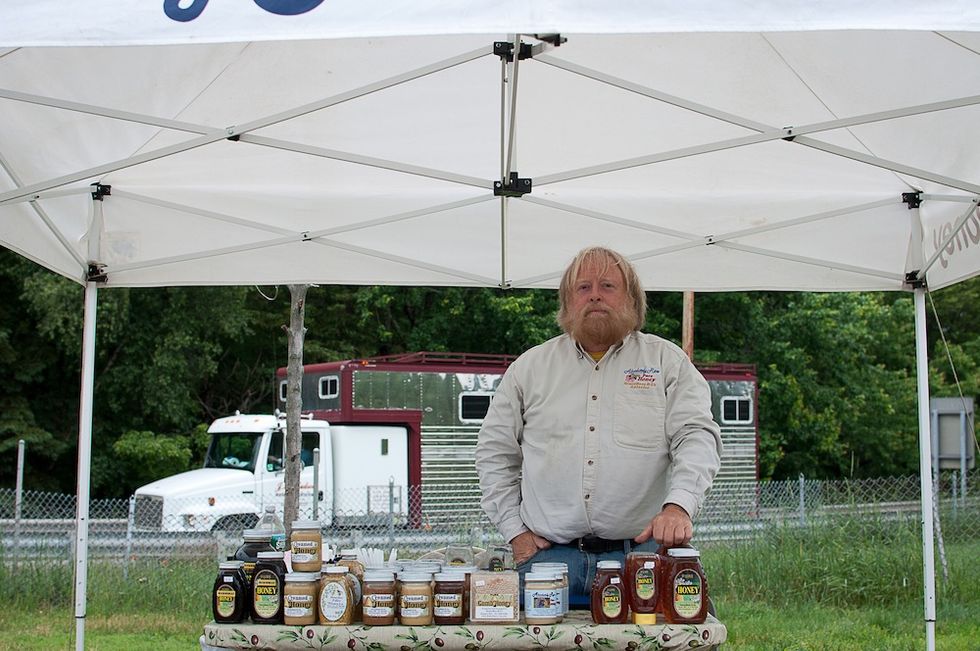 The highway rest stop's dismal fast food offerings can be a boon for local farms. "People are looking for something different from McDonalds," Larzazs says. What travelers can't find just off the turnpike is a local, sustainable product that truly rivals the Golden Arches menu. MassDOT prohibits vendors from selling products that "compete with the businesses that operate within the service plazas." At Framingham Plaza, where Larzazs and Lamoureux set up shop, that demand is pretty easy to satisfy: Just stay away from sustainable hamburgers or locally-produced donuts (Honey Dew Donuts also has an outpost at the stop). Vendors are, however, permitted to sell less high-profile products that might compete with your regular gas station fare: Larzazs, 22, offered up locally baked cookies alongside her early-season strawberries and jams.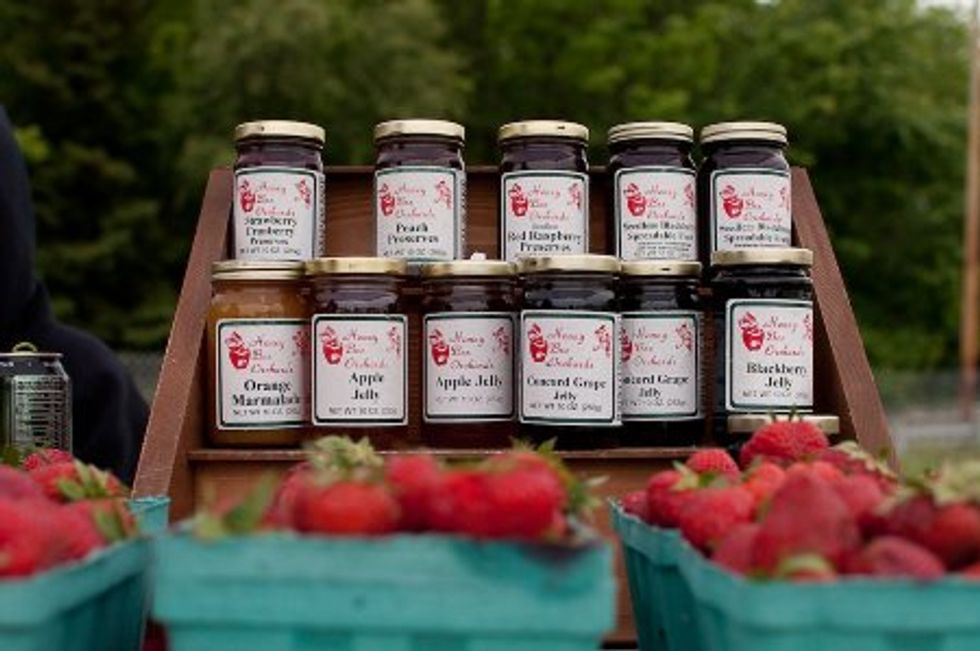 But most Massachusetts farmers are not taking to the streets. This year, the state expanded the farmers' market program from 11 rest stops to 18. As of April, though,
only five of those stops
had managed to court vendors. And the Framingham Plaza market's June offerings probably won't succeed in keeping hungry travelers out of the nearby McDonald's. The early season honey, preservatives, and $4.50-a-pint strawberries are fine for stocking the fridge, but they don't exactly make for a convenient lunch for the road. Later in the season, reinforcements will arrive: squash, blueberries, dog biscuits, corn, pumpkins, pies, apples.
For now, Framingham's fast food giant still gets more customers than the local stands. But setting up shop along the highway has given the farmers access to an entirely new market.
Photos by Matthew Beck