Articles
Can Student Startups Solve the Education Crisis?
Could middle and high school students come up with better solutions than pricey consultants and policymakers?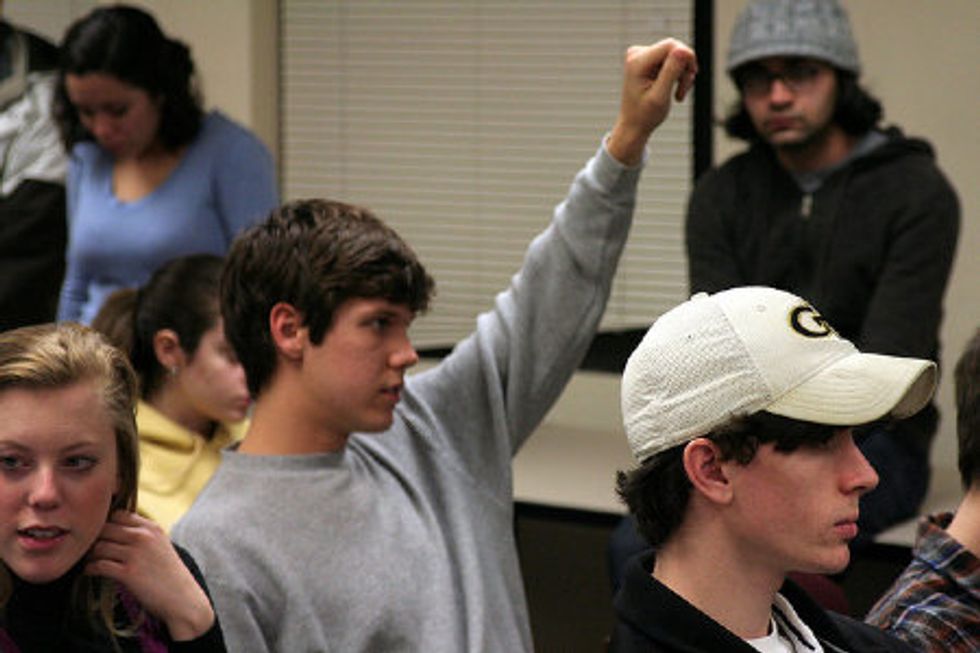 How do schools ensure that more students graduate from high school and go on to college? School districts usually hire pricey consultants or rely on high-powered policymakers to figure out how to solve education's challenges. Even President Obama has offered his perspective, suggesting that states should
raise the age
students can legally drop out of school. Now the United States Department of Education's new
National Education Startup Challenge
hopes to get some innovative and entrepreneurial help from a previously untapped resource that knows exactly what modern students are going through—students themselves.
Indeed, the challenge wants both nonprofit and for-profit startup ideas from middle and high school students that address four key areas: helping middle schoolers successfully transition to high school and graduate; helping students develop skills for success in college; helping students "choose affordable colleges that best suit student needs, consistent with their education and career goals; and increasing "the likelihood students complete their college degrees on time or early."
---
In order to participate, students have to choose which of the four areas they want to address through an innovative strategy, product, or service. Next, students must submit a business plan and one-minute video clip of their startup idea. Submissions are due May 1 and will be judged by a panel of prominent educators and entrepreneurs. The winning ideas will be announced June 1. The winners will be recognized by officials from both the White House and ED, and could see their ideas brought to life.
Photo via (cc) Flickr user hectorir