Articles
Can Will.i.am Make Science Geeks the Rock Stars of the Future?
The Black Eyed Peas frontman wants to make kids believe science and tech is cool, so he spent his own cash on a back-to-school TV special about it.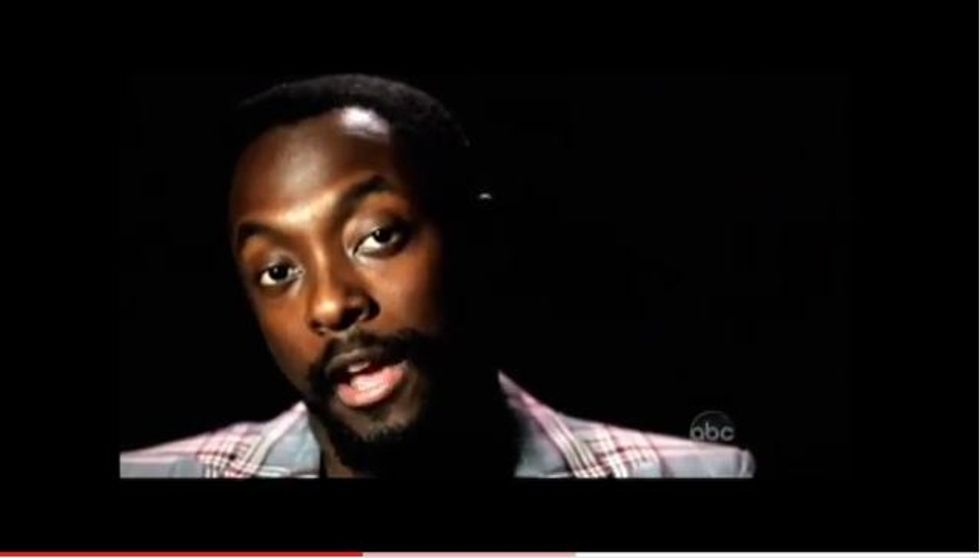 Science and technology have a new champion: Black Eyed Peas frontman Will.i.am. He believes that
our nation's economic competitiveness
depends on getting more students to pursue science, technology, engineering and math (known collectively as STEM) careers, and he's determined to make "geeks and nerds" the "coolest people on the planet." To make it happen, he used his own money to buy airtime from ABC for "
i.am.FIRST—Science is Rock and Roll
", a celeb-filled back-to-school special last night about teens competing in the 20th annual
FIRST
(For Inspiration and Recognition of Science and Technology) Robotics Competition.
Earlier this month in a thoughtful op-ed for the Huffington Post, will.i.am wrote about how spending time with Dean Kamen, the inventor of the Segway's technology and the founder of FIRST made him realize that "the 13-year-olds building robots and competing at FIRST will be the business and tech leaders of tomorrow." He became "convinced these kids will invent new medical devices, communications and consumer electronics gear, rockets, renewable energy sources and high mileage cars—the things that can help America better compete in a global economy."
---
Kamen told will.i.am that the FIRST program hadn't attracted much attention in its 20 years of existence, thinking that a celebrity endorsement might help the cause. Indeed, will.i.am and Kamen were guests on Piers Morgan Tonight, and the musician went on high-profile radio shows like On Air With Ryan Seacrest to talk about the need for greater STEM investment in schools. He even got A-list stars like Rihanna to tweet "lets tell the world science is dope" to her nearly seven million followers. Hundreds of her them retweeted that statement, along with the link to the special.
So was the program a success? Ratings-wise, over 2.1 million people tuned in, which is, as the TV by the Numbers blog notes, more than usually watch anything on the Science Channel. I watched with my two sons, and they loved the fun footage of the tech-savvy teens building robots, the story of the tagger-turned-tech geek, and as the live performances by the Black Eyed Peas and Willow Smith. They kept saying "This is so cool"—particularly my soon-to-be fifth grader, who knows he'll be building a robot at school this year.
Let's hope other kids that tuned in to the special or read a tweet from their pop-star idols came away with the impression that science and tech isn't just for nerds anymore. If they begin to develop the mindset that the people who design and build everything from iPads to Facebook are the real rock stars, will.i.am's efforts to marry pop culture and science should be applauded.
Screenshot via RMHS Robotics.