Chart: A Quarter of Midterm Election Voters Were Seniors
Last night, people over 65 got to the polls more than people under 30, a reversal from two years ago.
11.07.10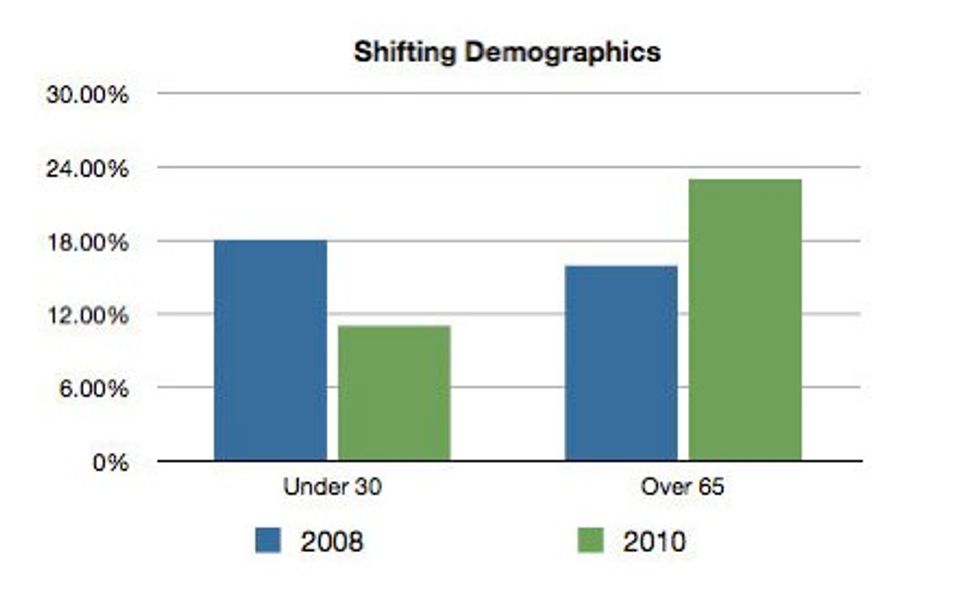 ---
Nearly a quarter of yesterday's voters were over 65, meaning that seniors outnumbered the under-30 crowd, which is a reversal of what happened in 2008. More on the wasted youth
here
and
here
.
Via the Daily Dish
Articles